Sylvester Stallone Covers Up Another Tattoo of Estranged Wife Jennifer Flavin with a Leopard!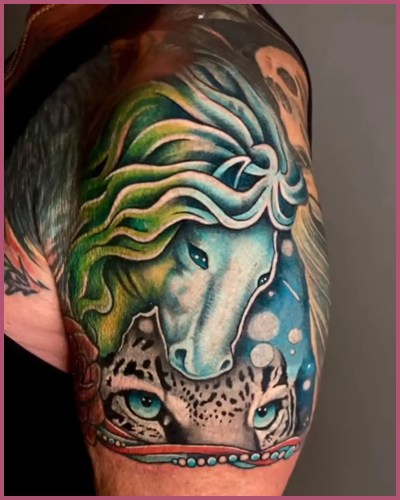 Sylvester Stallone covered up another tattoo he had of his wife Jennifer Flavin.
Flavin filed for divorce from Stallone in August after 25 years of marriage.
This is the second tattoo of Jennifer that Stallone has covered with an animal face.
---
Sylvester Stallone doesn't want the tattoos of his wife Jennifer Flavin anymore
Sylvester Stallone is done with Jennifer Flavin.
The actor recently covered up yet another tattoo he had for Jennifer with a leopard.
The 76-year-old actor covered up the tattoo of his estranged wife after she decided to end their marriage by filing for divorce in August. The couple is deciding to separate after 25 years of marriage.
Stallone had Oklahoma City artist Zach Perez design a bright and fierce leopard face to cover up the tattoo where there was Favin's eye on the left side of his arm.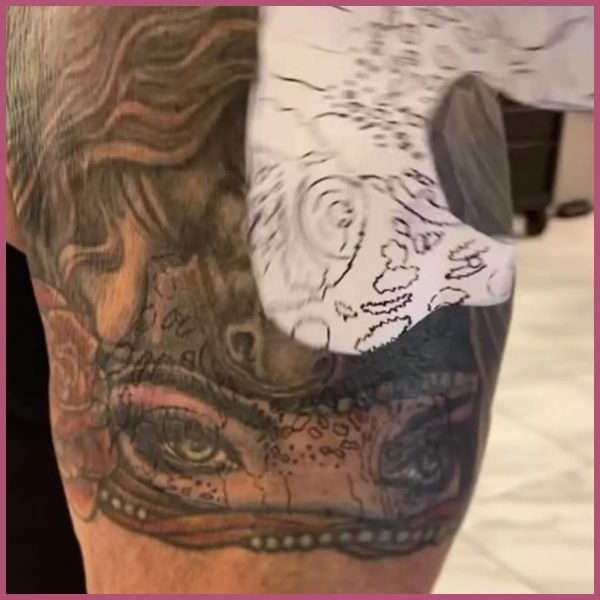 If you are shocked by his decision to cover his wife's tattoo, this is not the first time he's done it. Just some weeks ago, the actor transformed a huge tattoo of her face with the dog Butkus from Rocky.
There were reports that the couple decided to end their long marriage over a dramatic fight over a dog named Dwight.
The Hollywood legend set the record straight and said:
"We did not end the relationship on such a trivial argument."
Also, Read Jennifer Flavin Files for Divorce from Sylvester Stallone after 25 Years of Marriage!
The reason why Jennifer filed  for divorce
The divorce petition filed by Flavin's lawyers stated that the Rambo star
"has engaged in the intentional dissipation, depletion and/or waste of marital assets"
But a source close to the actor said that there was  no truth in the statement whatsoever and said:
"It's so ridiculous, I have no idea why Jennifer's lawyers put this in the divorce petition, it's just a pure lie. Sly hasn't sold as much as a T-shirt!"
The former couple is proud parents of three young daughters- Sophia,26, Sistine, 24, and Scarlet, 20.
Hollywood's famous couple first met in a Beverly Hills restaurant in 1988 and started dating since then.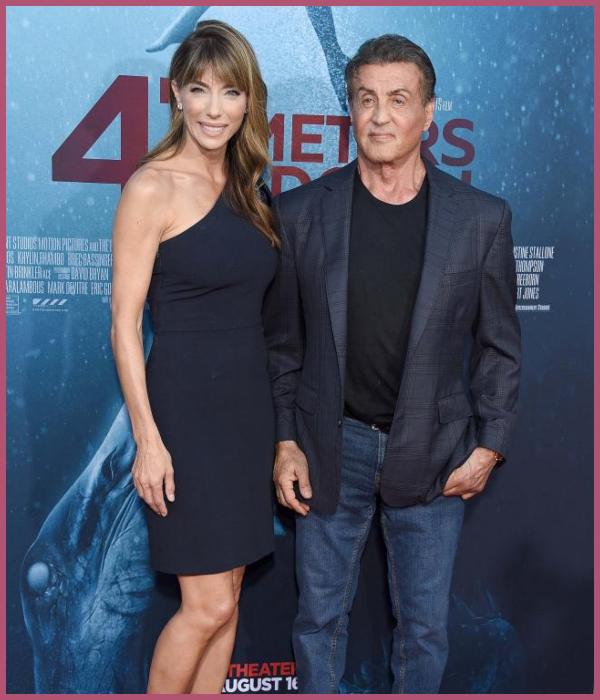 After dating for many years, Stallone called it quits as he was having an affair with another model called Janice Dickinson.
He even thought he'd fathered a child of the model but he hadn't.
After reuniting in 1995, the pair tied the knot in 1997.
Talking  about  the separation, Stallone said:
"I love my family,"

"We are amicably and privately addressing these personal  issues."
Flavin also released a statement where she said that despite not being together, the couple will always be committed to their three daughters.
Also, Read Jackie Stallone, astrologer and mother of actor Sylvester Stallone dies at the age of 98!