T. I.'s Son King Controversy, Age, Parents, Net Worth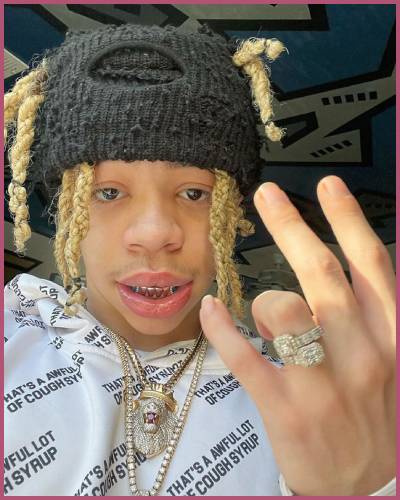 T.I.'s son King was previously arrested and he shared his mugshot on his Instagram story.
His parents are both famous musicians with his father T. I. a famous rapper and his mother Tiny a famous pop artist.
---
T. I.'s son King's Instagram Live incident
T. I.'s Son King visited a nearby Waffle House in May 2022 and nearly left with a two-piece and a biscuit.
After staff misread the rapper's order, things started to go south in the Instagram live video.
After that, King started to berate an employee named Jennifer. He told her:
"Everything you make, I can pull out my pocket right now. I'm not tripping on you. I'm not talking to you."
It didn't take long for a male employee to step in and try to defuse the tension. He too was injured by the stray fire.
King threatened to rush behind the counter and pistol-whip the man before receiving his lunch and leaving the business.
Also, read: Mafia Boss Matteo Messina Denaro Arrested!
T. I.'s son King was arrested – What did he do?
After the fast-food incident, T. I.'s Son King once again made headlines for the wrong reasons. He was arrested by the police for not wearing a seatbelt.
Just days after his arrest, his mugshot went viral. This was because he actually posted his own mugshot on his Instagram and shared details of the incident.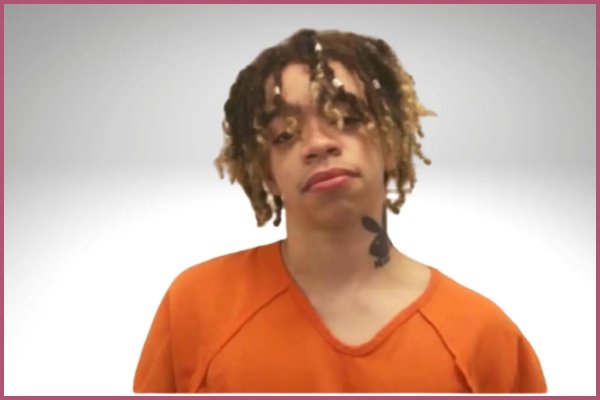 He said on the video:
"The king is back. Bruh, I am back. I'm free." 
He then went on to explain that after refusing to comply with the police, he was arrested on four charges by the police, who requested a blood test. It did not end there as he uploaded another video for his haters while in the bathtub.
He said:
"Everybody that's saying 'N***a tryna be gangsta,' n***a I ain't ask for the police to pull me over, y'all b***h-ass n***as." 
He added:
"Another thing! When was it said that gangstas have to do this with police? Y'all stop this s**t. Gangsta or not, Black or white or not, it don't matter. The police pull ya ass over, you're pulled over. You ain't gotta be gangsta."
T. I's reaction to his son's controversies
King Harris, the oldest son of the rapper and his wife Tameka "Tiny" Harris, was criticized for seeming proud of his arrest. He spent a brief time in jail when a video of him discussing his most recent arrest surfaced on social media on Thursday.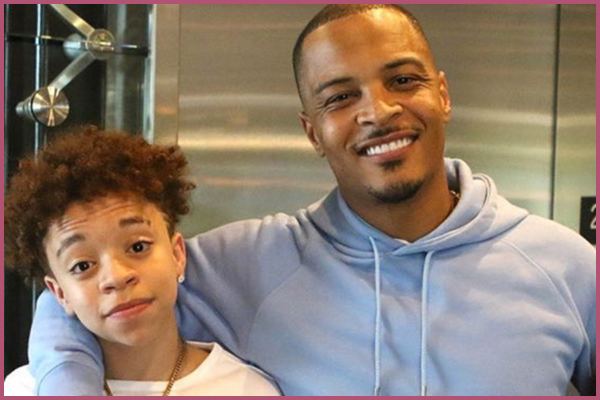 T.I. reacted in a video to fan remarks regarding his son that he shared on Instagram on Friday. He said:
"I know my son. Think I ain't spoke to my son? Think I ain't told my son, his mama and his grandmama? His ass is going to prison … if he keeps this s— up, his ass is going to prison."
He continued:
"Ain't no way around it, ain't nothing I'mma be able to do about it. Cause I know that energy. I was that energy. I know exactly how it's going to turn out."
Harris also believes that he is a good kid:
 "King is a good kid chasing after the wrong s—. I trust in God to deal with it the way he sees fit. He's gonna have to go through it."
Moreover, he also promised to love him through whatever he was going through. He ended up saying:
"Time is going to be his teacher."
Also, read: Uvalde Shooter's Mother Adriana Martinez Reyes Arrested in Oklahoma City for Allegedly Threatening to Kill a Man