Taiwanese actress Rainie Yang is engaged to Mainland Chinese singer Li Ronghao!
The Chinese celebrity couple has decided to climb to the next level of their relationship! News is that Mainland Chinese singer Li Ronghao proposed to his sweetheart Taiwanese actress Rainie Yang and she said YES!
The engagement-Rainie Yang and Li Ronghao
This Thursday 11 July 2019 was Chinese singer Li Ronghao's 34th birthday. He shared a piece of happy news with his fans on social media on his birthday! He announced that he has proposed to his girlfriend Taiwanese star Rainie Yang and she said YES!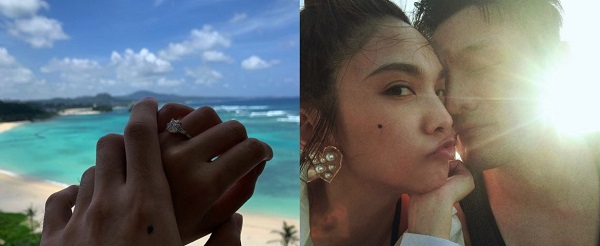 Li shared this post on Weibo. He put up a picture of Rainie's hand with the engagement ring on it and also one picture of the two together. He wrote:
"Today is my 34th birthday. It's also the anniversary of my wedding proposal. Thank you for saying yes."
Weibo is the Chinese microblogging website. As soon as Li Ronghao posted the announcement, it got 1.5 million likes within a short time. There were 1.4 million comments in a matter of 5 hours of posting.
Earlier at midnight, Rainie had uploaded a picture of Li and her enjoying sunset on a beach on her Weibo and wrote:
"Today is the birthday of this man. Happy birthday."
Rainie Yang and Li Ronghao and their relationship
The two Rainie and Li know each other since 2007. They had worked together and Li had written a song for Rainie. They worked together but were not greatly into each other's social circle.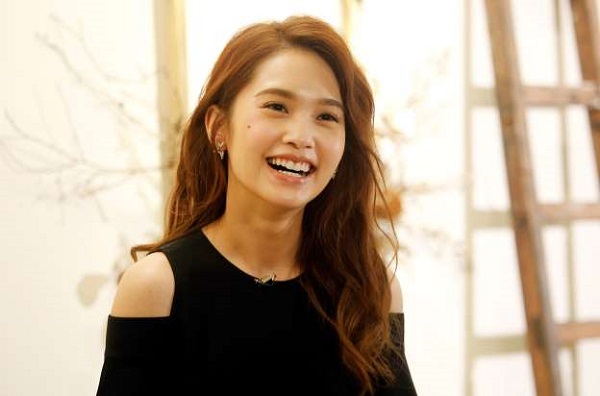 The first clue that they are dating came in 2015 when Li posted a picture showing their faces close to each other. But he soon deleted it. But around the same time, they began a relationship. Rainie and Li are dating for four years now. It was a smooth courtship period.
Also, read Chinese man Shen Wei, a homeless wanderer turns an online celebrity!
In May 2018, Rainie, 35 was replacing Li on the Chinese reality show called Idol Producer. She was for some time the mentor on the show in Li's absence. She said at that time on the show:
"Li isn't here with you all today, so your Shi Mu [mentor's wife] came to replace him."
People wondered and knew that marriage is soon on the cards for the couple. The couple had mainly kept their relationship low-key and private. They were rarely seen in public events together. They used to post birthday wishes to each other on social media.
Rainie Yang and her ideal man
Earlier Rainie was once asked about her ideal man. She had answered that she wants for a dream partner a man who is "responsible, filial and able to earn his own keep".
People have repeatedly asked them about marriage. The couple was tired of hearing about it. Once on her Weibo, Rainie had put up a humorous denial of her marriage. She had put up her picture in which she was rubbing her eyes and looking helpless. She captioned this picture:
"What? How come I don't know I got married?"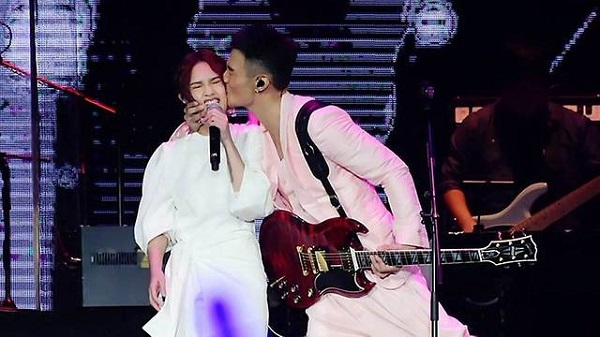 In 2017, during a concert in Taipei, Li had kissed Rainie on stage and she had covered her face embarrassedly. Taiwanese fans were elated on seeing this. Li had a performance in Singapore this October and people are speculating that Rainie may suddenly appear on stage.
Source: South China Morning Post, The Star, the Straits Times