Talk Show Host Tavis Smiley Talks About The Social Media And The Sexual Misconduct!! Says Media 'Painting With Too Broad A Brush'
The sexual misconduct allegation is taking over the media nowadays. Many of the well-known personality was accused of sexual misconduct. In between all this, the talk show host Tavis Smiley talked about the media and sexual misconduct.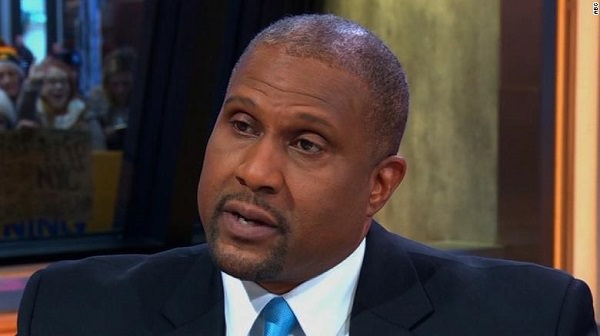 According to his statement, media is painting with too broad a brush. What he has more to say about all the news? Scroll to know more about his statement.
Tavis Smiley talks about the social media and the sexual misconduct 
Talk show host Tavis Smiley says that the media is painting with "too broad a brush" on stories of sexual misconduct, allegations. He got fired off the PBS due to the same reason. In the Associated Press, Tavis talked about the news on Tuesday: 
"The media is painting with too broad a brush. We have lost all sense of nuance and proportionality in how we cover these stories."
https://t.co/meqzt0lvyE pic.twitter.com/mEqqAqXOSd

— Tavis Smiley (@tavissmiley) December 19, 2017
The longtime of his self-titled show PBS, Tavis said that the network made the mistake of his initial suspension. Though he denied the sexual misconduct allegation against him, he noticed that he had had consensual sexual relationships with subordinates.
Moreover, he also publicly revealed that his relationships with female coworkers. But he also said the media to differentiate between his case and other allegations of harassment, assault, and rape. This is the reason which has brought down leading lawmakers and media personalities in recent weeks. Moreover, he also added:
TOMORROW: EXCLUSIVE: Tavis Smiley speaks out LIVE about allegations of sexual misconduct for the first time since being suspended from PBS, only on @GMA. pic.twitter.com/iP8XEzq8HU

— Good Morning America (@GMA) December 18, 2017
"The inquiry uncovered multiple, credible allegations of conduct that is inconsistent with the values and standards of PBS, and the totality of this information led to today's decision,"
He also admitted that the work environment at the network was "intense". Furthermore, he denied that he showed partiality toward any employees or touched them inappropriately. Not only him but other media personalities which include the name of Charlie Rose over the misconduct allegation.
According to the Variety Magazine, Tavis was accused of having "sexual relationships with multiple subordinates. Some of the witnesses also revealed that the employment status of some employee was linked to the status of a sexual relationship with Smiley.
Meanwhile, PBS accused Smiley of being erratic in his public comments. Later on, he responded to the comment with the bent on "public humiliation" and "personal destruction,".
More About Tavis Smiley
Tavis Smiley is an American talk show host and author. Furthermore, he is also a member of Kappa Alpha Psi Fraternity. Additionally, on April 24, 2014, he has also gained a star on the Hollywood Walk of Fame at 6270 Hollywood Boulevard in Hollywood, California. Moreover, his other notable works also include The Tavis Smiley Show, Smiley & West, and Tavis Talks. See more bio…