Tamaki Osaka and Leonard Francois, the parents of Naomi Osaka: Their relationship, children, and support for their two daughters!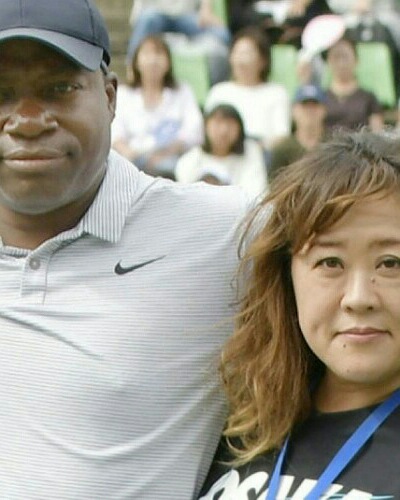 Japanese tennis player, Naomi Osaka is blessed to have such lovely and supportive parents. Her mother is Tamaki Osaka and her father is Leonard Francois. The two have helped her immensely in shaping her career on the court and also off-court. Let us know more about them!
Tamaki Osaka and Leonard Francois-Naomi's parents
Naomi is a tennis superstar. She has won the US Open title two times. She also stands for anti-racism. She was wearing at the US Open 2020 a face mask with the names of Black murder victims on them. These included George Floyd, Trayvon Martin, and Breonna Taylor.
Leonard has raised her to excel in this sport and be the likes of Serena Williams. Talking about her face-mask-wearing, she said:
"I feel like I'm a vessel in order to spread awareness,"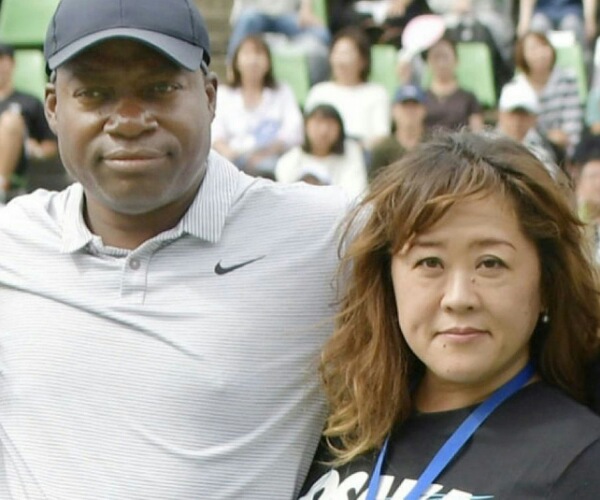 Leonard Francois is from Haiti while her mother Tamaki Osaka is Japanese. Hence Naomi considers herself Black and Far East Asian. Though she has now been in the USA for many years, Naomi does not feel American. She said:
"I don't necessarily feel like I'm American. I wouldn't know what that feels like."
The love story of her parents
Tamaki and Leonard met in Japan. She was in high school and he was in college. They started a secret relationship and kept it so for many years. Tamaki's family disapproved of her relationship and did not talk to her for over 15 years.
Naomi was born in Osaka in Japan but when she was 3, the family moved to the USA. In 2008, the family reunited with Tamaki's family. Naomi likes Japanese culture and had said:
"Japanese culture? I love everything about it…And Haiti, if you've ever met a Haitian person, they are really positive, and literally if you're friends with them, then they will do anything for you. That's something that is a really good trait, and I'm really happy that my grandparents and my dad's side of the family are like that."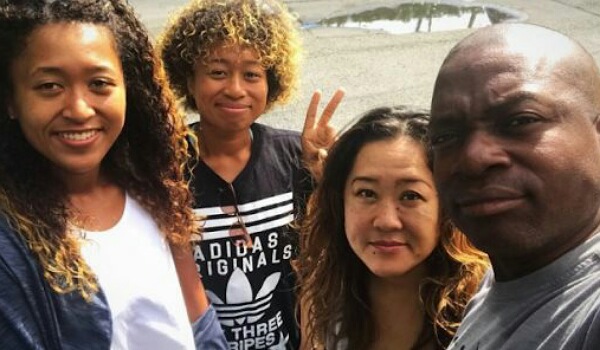 Tamaki and Leonard support their daughters
Tamaki and Leonard have two children: Mari and Naomi. They are ever supportive of them. When in 2018 Naomi beat Serena Williams, she went straight to her mother and the two embraced each other. Naomi said:
"Also, if I could, I want to thank my parents and the crew. Literally these past 2 weeks in NY have been very tough so S/O to them."
Their elder daughter Mari is also a tennis player and ranked at position 350 in the world. But the competition did not distance them and both sisters are very close and the best of friends to each other. They play doubles on the court and were together on a charitable face mask venture.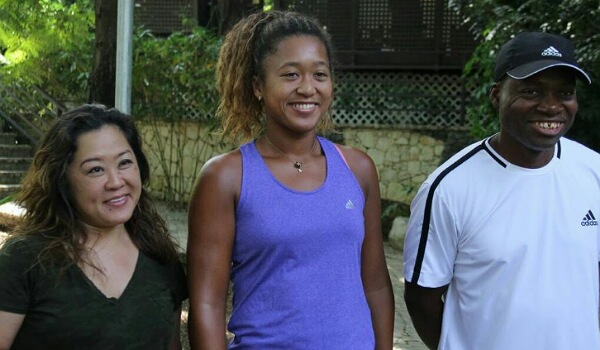 Father Leonard started coaching them at a very young age. He used to watch YouTube videos and make them learn and practice. He has been their inspiration. Though Naomi has grown up in America, she denounced her USA citizenship and is now representing Japan at the tennis matches. Her fan base in Japan is strong and has done several endorsements there.
Leonard lets daughter Naomi do her stuff without much interference, but is always by her back. He may not be giving her the tactics but moral support is what she gets from him! Lucky!