Who is Tammy Slaton? Know about her boyfriend, sister Amy Slaton's pregnancy, 1000-Lb Sisters, biography
Tammy Slaton is an American reality TV star who is known for her own TLC show 1000 Lb Sisters along with her sister.
She has been trying to lose weight and get the surgery done. The new season of the show is set to air in 2021.
---
Who is Tammy Slaton dating?
Tammy Slaton is in a relationship with a man named Jerry Sykes. But her boyfriend is kind of a mystery and there is nothing much known about him. In February 2020, Tammy posted a collage picture with him and called him 'bae for life'.
Just after she revealed her boyfriend, fans called out Jerry and said that he was married. But Tammy was aware of the facts and did not have any problem.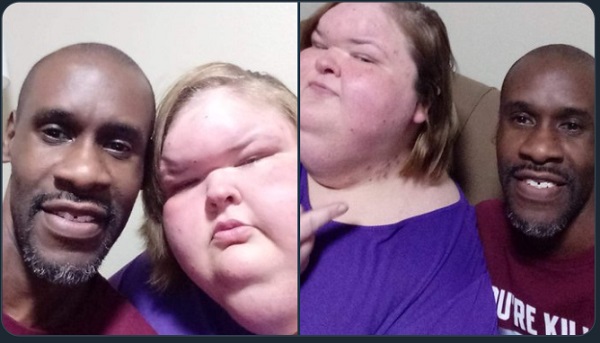 Tammy revealed that Jerry is a married man whose wife is sick. She defended their relationship but her sister Amy has a problem with Jerry. Amy is concerned that Jerry might hinder Tammy's weight loss for his reasons.
Also read Everything to know about the Canadian model Corin Jamie Lee Clark! Who is she dating? Few interesting facts about her!
Tammy Slaton on sister Amy's pregnancy
Tammy Slaton is concerned about her sister's pregnancy. Amy is desperate to have children and she got pregnant just four months after undergoing weight loss surgery.
As per the American Society for Metabolic and Bariatric Surgery, women should avoid getting pregnant for 12 to 18 months to allow their weight to stabilize and correct any nutrient deficiencies.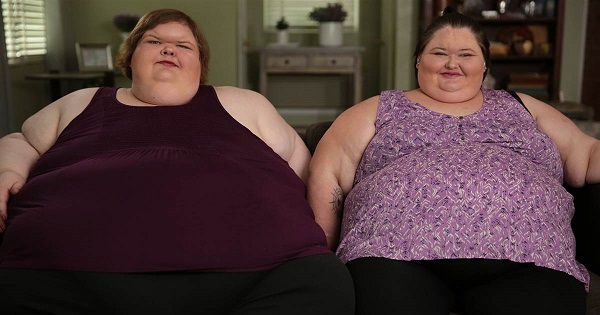 Tammy was not happy as she was worried about her sister's health who got pregnant too soon. The recent season premiere clip shows that Tammy is caught off guard by the news that Amy and her husband Michael Halterman are expecting their first child.
Amy had taken a pregnancy test as a precaution before her x-ray. The test came out negative so she checked four more times for confirmation. Amy revealed,
"He comes back in and goes, 'We can't do the x-ray because you're pregnant' I was like, 'You've got the wrong person, dude.' "
Tammy wished that the doctor was lying to her. On the other hand, Amy is ready to become a mom and is okay with whatever comes her way.
Also read Where is '16 and pregnant' star Jordan Cashmyer now? Know about her pregnancy, boyfriend, drug possession, arrest, escorting, trouble with the law
1000-lb Sisters
Tammy Slaton and her sister Amy Slaton are in the show, 1000-Lb Sisters. 1000-Lb Sisters is a reality TV show that aired on 1 January 2020 on TLC. The show is filmed in Georgia. The show is about Amy and Tammy's weight loss journey.
Both Amy and Tammy, weigh 406 and 605 pounds respectively and they were trying to lose weight. As per TLC's website,
"The Slaton's are larger-than-life sisters who have always relied on each other and food for support. Amy, age 31, is desperate to have children, but hasn't been able to due to her weight. While Tammy, age 32, is one step away from being bedridden."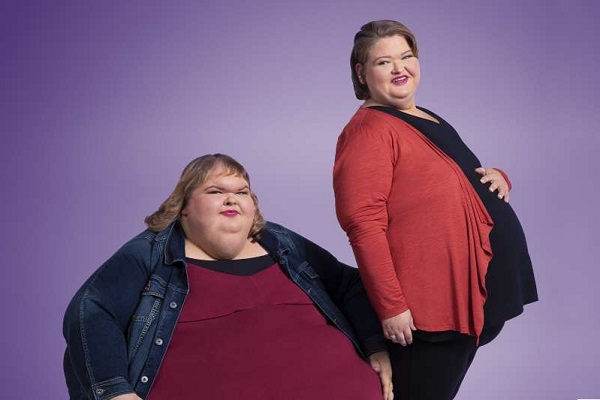 They are also popular YouTubers who encourage viewers to help them buy collectible candies and chapsticks from their Amazon wishlist.