Who is Tana Mongeau dating at present? Was her marriage with Jake Paul fake?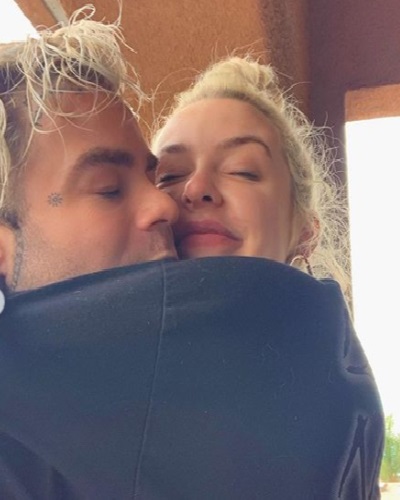 Tana Mongeau has moved on from Jake Paul.
The YouTuber Tana Mongue shared a steamy video clip with her rumored boyfriend Mod Sun on her Instagram story on 18th April 2020.
They have been seen packing on the PDA a lot.
---
Tana was seen lying against the musician's chest as they watched TV. She told,
"I'm posting this one," 
She zoomed up closer to his face. This is not the first time the couple has sparked a romance rumor during this self-isolating period. Likewise, on 24th April 2020, she shared another cute video on her Instagram story.
She wrote,
"That skin glisten. Those diamonds dancing,"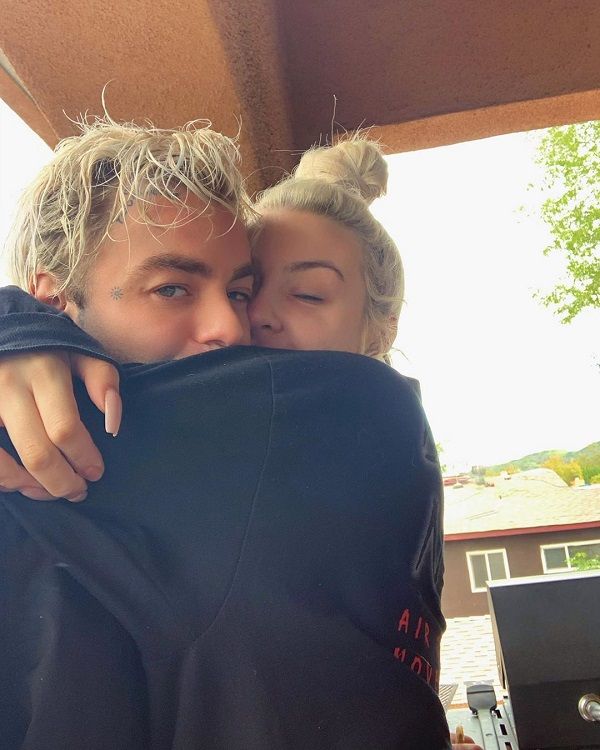 Mod Sun's real name is Derek Smith as seen on his tattoos. He does not seem to have a problem with showing their affection publicly. Mod posted a series of photos of the two huggings and he captioned it,
"I helped work on a new song for Tana called 'Without You,'"
He added,
"We've been making music together for [three] years now [and] I always saw in her what I hear in this song. Everyone please go stream it now [and] send her love. Congrats TANA,"
They have been spending time together in this quarantine and making their bond stronger. However, they are yet to make their relationship with an Instagram official.
Also read Are Kehlani and Romeo Miller dating or just rumors? Know about Kehlani's new album release and daughter
Tana Mongeau's nude selfie
It seems like the cancellation of the Coachella festival in 2020 has affected Tana. She is reliving her 2019 Coachella by posting her nude photo from the festival.
She posted a series of pictures from Coachella and in the last photo, she was wearing nothing but neon high-waisted underwear and matching tape over her nipples.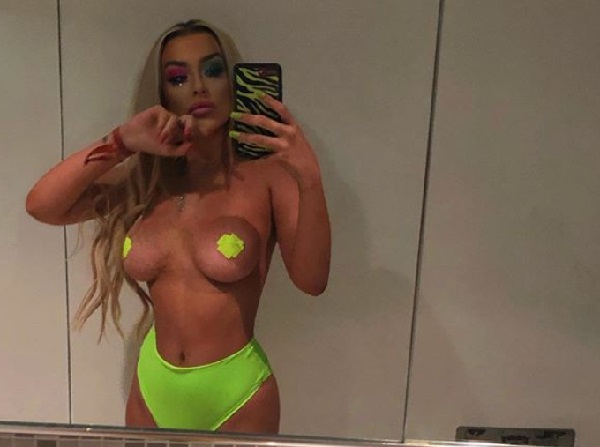 She wrote,
"I took the last picture while my boyfriend was on the other side of the door screaming at me hahhhahaahhaha,"
At the time she was dating Brad Sousa with whom she broke up shortly after.
Tana Mongeau's marriage with Jake Paul
Tana Mongeau and Jake Paul got married in July 2019. Their wedding was an elaborate ceremony that included a flight out on a private jet, a mansion, excessive wedding cakes, a replica of Jon Snow's sword from Game of Thrones, and a mid-ceremony brawl.
Later it was revealed that they did not have a record of obtaining a marriage license in Nevada. But they considered marriage and tried working on it. Their marriage ended on a bad note. Recently, Jake Paul admitted that their marriage was fake.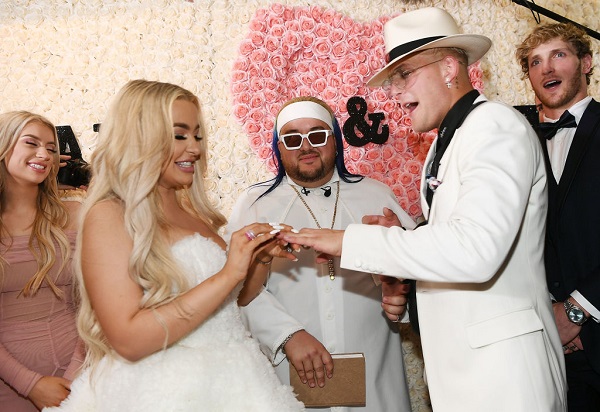 They faced many problems while living together and now they seem to have moved on in their life.
Also read Shawn Marie, ex-wife of late drummer of The Beach Boys band, Dennis Wilson! Their relationship, son, marriage, divorce, and deaths!
Short bio on Tana Mongeau
Tana Mongeau is an American YouTube celebrity. She makes videos discussing strange instances from her personal life. Additionally, she is also famous for her Story Time and rant videos. Currently, she has more than 5.35 million subscribers on YouTube. Read more bio…
Source: Yahoo, Insider, Lifeandstylemag