Is Tana Mongeau dating Noah Cyrus despite being still married to Jake Paul?
Jake Paul and Tana,Mongeau are both YouTubers and their relationship has been confusing from day one. They wed five months back but it is difficult to know what type of relationship they are in. First people and fans thought that they were faking their marriage. They denied it and had gone ahead to say that their relationship is of the open type. This means that despite been married, they are free to date anyone else.
Tana Mongeau and Noah Cyrus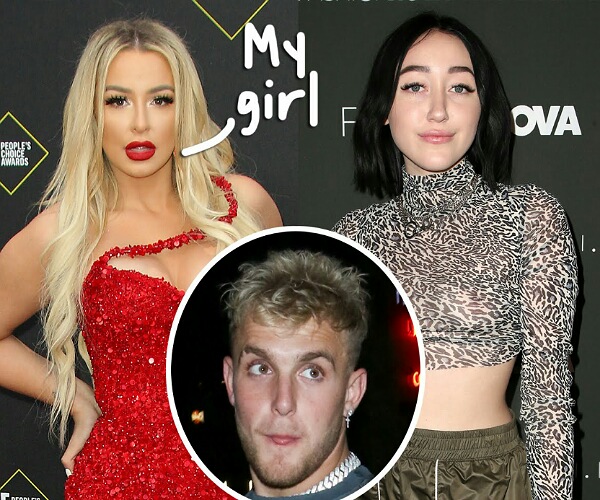 The couple is married but not legally married. They now are showing evidence of the openness of their relationship. Now Tana is hanging out with Noah Cyrus who is the sister of singer Miley Cyrus. Initially people suspected that the two are dating and Tana had joked that they have hooked up. But now, Tana has started referring to Noah as her girlfriend.
Tana has posted a video called "I took my girlfriend's phone and flirted with my best friend. prank????" on her vlog YouTube channel.
Her girlfriend in this video is Noah Cyrus. In the video, Tana is trying to make her BFF, Imari to flirt with Noah. She also calls Noah her girlfriend many times. Noah says to Tana that Imari is trying to take away her b***h.
But Tana is still in a marital relationship with Jake Paul.
Jake Paul and ex-girlfriend Alissa Violet
On the other hand, Tana's current husband Jake Paul posted a pic of himself with his ex-girlfriend Alissa Violet on his social media. This left his fans and followers shocked and confused.
The Instagram pic shows them leaning on each other wearing matching Jalissa T-shirts. Alissa,and Jake were in a relationship in 2016. It may be recalled that Jake and Alissa had split in early 2017. Later, Jake accused Alissa of having cheated on him. Alissa on her part had accused Jake of mental and emotional abuse. She told Shane Dawson:
"I wasn't getting abused every night when he came home from work, it wasn't, like, physical abuse."

'There was some things, like if we filmed a video and he had to push me into a bush, normally you would just act like you pushed harder – but he would actually shove me. He would just do it way too hard.

'One time, we got into a fight, he broke my brand new phone. I took his phone to try to break it, ran up the stairs. He dragged me down the steps."

'He's not a physical abuser, but mentally and emotionally? 100%.'
Alissa has now started accusing her ex-boyfriend, FaZe Banks of cheating on her. FaZe has also hit back at her calling their relationship miserable.
Tana Mongeau-where is she now?
On the other hand, after her video with Noah Cyrus, Tana, 21 has taken a break from her social media postings. She posted before her break:
'I think i'm gonna take a few day break from socials. for my brain. maybe i'll be on IG live tmrw with my t*ts out and fine. who knows,' 

'ALL LOVE to everyone in my life & zero shade to ANYONE. i just wanna take a little time to tell the people i love that i love them. and not care about comments or tweets or people's opinion of me for the first time in six years.. i wanna have a conversation with someone without thinking about the internet for five minutes.'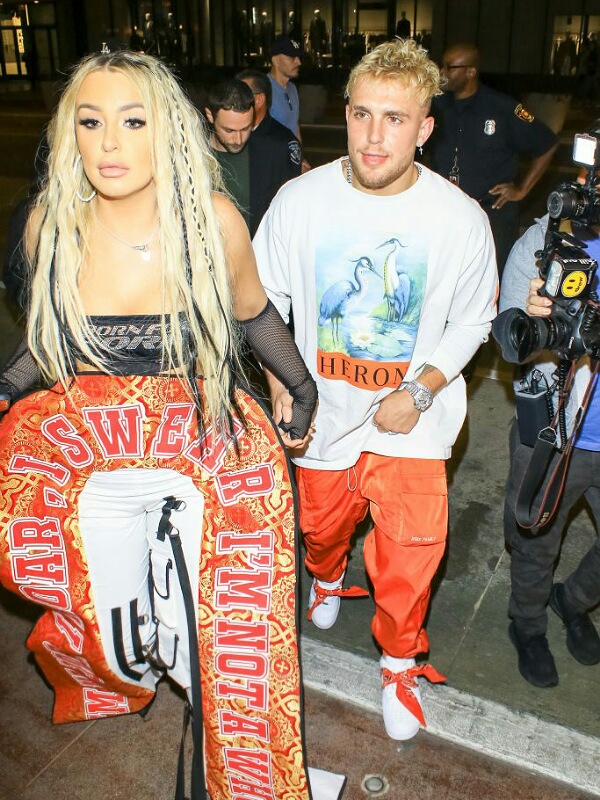 She continued:
'I don't want to act like i'm happy when i'm not to maintain an image that isn't true.. i'd rather clear my head for a sec so that you guys always know when i'm smiling that it isn't fake.

'I i wanna grow. so ima do me for a few days, i encourage you to do the same if you're ever feeling down or succumbing to the pressure of the highlight reel.

'Love u hookers i'm gonna go look at the sky or some s*** what do people do other than instagram???'
Short  bio on Tana Mongeau
Tana Mongeau is an American YouTube celebrity. She makes videos discussing strange instances from her personal life. Additionally, she is also famous for her Story Time and rant videos. Currently, she has more than 2.5M subscribers on YouTube. More bio…
Source: Metro UK