Tana Mongeau spotted with Noah Cyrus again! Are the two really in romance or are they faking it?
Tana Mongeau is back in the headlines after a short hiatus. She was again spotted with Noah Cyrus. Are the two really in love or are they just faking it? Do they just want publicity and hence make love to have people guessing on their relationship?
Tana Mongeau and Noah Cyrus-relationship status?
Fans are confused about the relationship between Noah Cyrus and Tana Mongeau. They were thought to be dating back in December 2019. But at that time, Tana was married to the controversial YouTuber, Jake Paul. But Jake and Tana split in January 2020 before the coronavirus pandemic and lockdown. After that, it was unclear whom Tana is dating.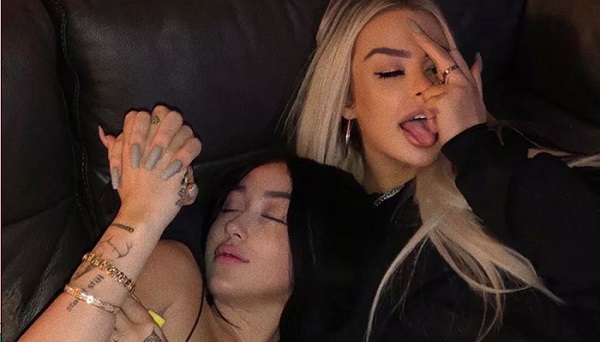 But now, Tana on 27 September 2020, has uploaded a cryptic post in which uploaded a photo of her with Noah Cyrus. And the couple was close to each other sparking romance rumors.  Tana captioned this post:
"i mean ofc i had to take a break from Instagram until she was my girlfriend again," 
This cryptic post has left her fans wondering about the nature of her relationship with Noah now.
Tana's previous Instagram posts
Over the weekend, Tana was in the company of some of her friends including Noah. She uploaded several photos and videos on her Instagram Story about the big dinner with her friends. In this, she suggested that she and Noah are a couple but maybe not also. In the video, she said:
"What's up TMZ? I just wanted to talk to you before you covered the story,"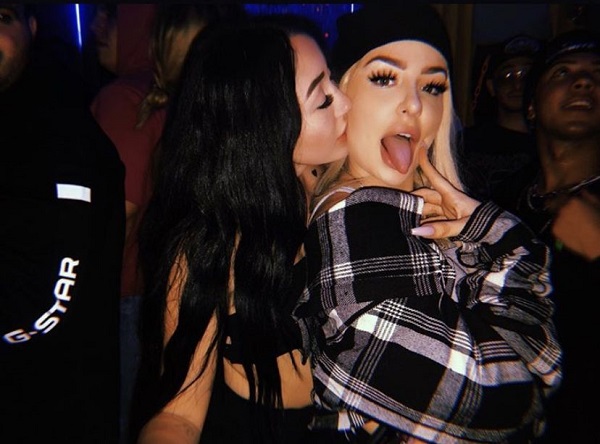 And after this, she kissed Noah who was in the car. And Noah also had uploaded a photo of herself with a giant teddy bear meant for Tana. She gave Tana the present and joked on her Instagram story:
"I'm a simp," 
What all these posts and messages mean is uncertain. But Tana does have a complicated history with the younger sister of Miley Cyrus, Noah Cyrus.
Noah and Tana-the complicated relationship
The two share a great and weird relationship. In 2019, Tana was in a relationship with Lil Xan. Lil was Noah's ex-boyfriend. And in one YouTube video that Tana posted, she stated that Noah hates her for it. But Noah denied that she hated Tana. In May 2019, she took to Twitter to share this. She tweeted:
"lol this is hilarious i deff dont hate you and for sure turned the opposite direction of you no shoulder check. lets hangout and talk about how bitchy girls are to other girls
@tanamongeau dm me."
This helped and they soon became friends. She and Noah started hanging out together.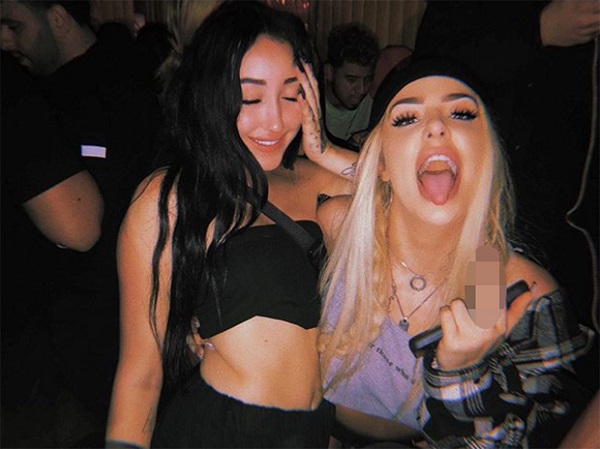 In December last year, Tana called Noah her girlfriend. But Noah corrected and told everyone that they are just friends. The way that Tana and Noah have drafted their post captions and videos, it looks like they are just trying to make fun of people and media outlets who immediately label them as couples the moment they post some photos together. But the truth, only the two know, and others can only guess!
Read the short bio of Tana Mongeau here