All about Tania Torres and Perry Sanchez's married life, children, family, and more…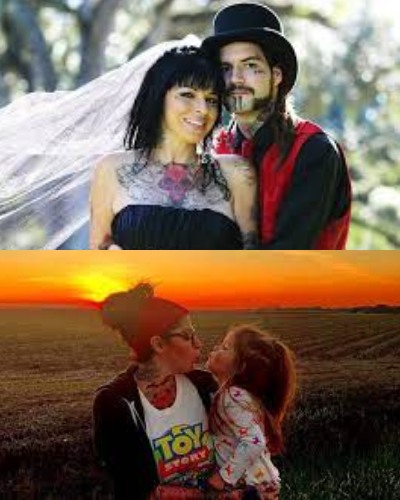 Tania Torres is the wife of Perry Sanchez with whom she has a daughter
She is the daughter of Tia Marie Torres who is known for Pit Bulls and Parolees
Tania has also followed her mother's footsteps of rescuing pit bulldogs
---
Tania Torres worked as an assistant animal trainer in the industry of film as a teenager. She has worked as an actress in Face 2 Face (2011) and Dirty Jokes the Movie (2008). She is mostly known for appearing in the TV series Pit Bulls and Parolees. 
Married life of Tania Torres and Perry Sanchez
It is exactly not known how Tania Torres met Perry Sanchez but their shared love for tattoos might have helped in making their bond stronger. They walked down the aisle in the year 2016. Like the couple, their wedding was unique but stunning. She wore a black wedding dress and had a quirky engagement ring.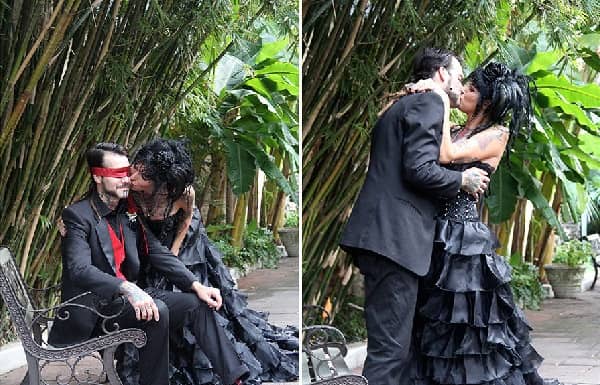 But Distractify has said their wedding year to be 2013. Their married life has been going strong since then. Perry works at the Villalobos Rescue Center. Likewise, he is also in the band Totally Possessed. 
Also read How is the married life of Olivia Plath and Ethan Plath?
How many children do they have?
Tania Torres and Perry Sanchez are parents to a beautiful daughter Salem-Wolf Clemtine born on 13th February 2017. They had a problem conceiving a child and their wish finally came true with the birth of Salem. She revealed,
"For years I tried for you. I lost countless times. I spent countless hours crying all alone and asking myself why? Also, I already knew your name. I waited for you. I finally heard those sweet, beautiful words…'You're having a little girl. I whispered back, 'I know. I know her name.'"
She also has three dogs, one pit bull Bluie, one French bulldog, and an English bull terrier. Being a mother of a daughter and three rescued dogs has kept her busy. She shared,
"Motherhood has definitely proven to be a full time job on top of my full time job! But I wouldn't trade it for the world," 
Family of Tania Torres
Tania Torres was born on 6th May 1985 in the USA. She is 35 years old at present. Tania is the daughter of Tia Torres who runs Villalobos Rescue Center in New Orleans. When she was a teenager, she traveled the world to help animal trainers in the industry of film and was surrounded by exotic animals from a young age. Tania has a biological sibling Mariah and adopted twin brothers Kanani and Keli'l.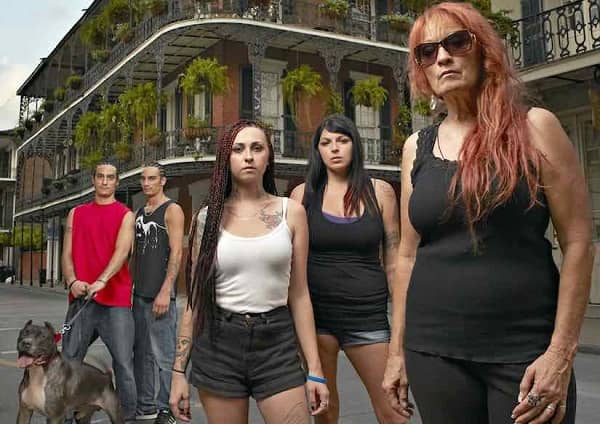 Her father was from California and when she was a child her father was shot during a drug deal gone bad. He was a member of a gang who used to be in and out of jail.
Also read Who Is Tabitha Brown's Husband Chance Brown? Here Is All You Need To Know About His Wife, Children, And Family!
Short bio on Tia Maria Torres
Tia Maria Torres is an American television personality and reality star who hails from America. She earned a lot of attention and recognition for her appearances in the American reality television series, Pit Bulls & Parolees. Also, she is the founder of Villalobos Rescue Center, which gives shelter to pit bulls.
Moreover, she is responsible for carrying out the largest, most successful Pit Bull rescue in the US. Currently, it involves the rescue mission for all dog breeds all over the country. Read more bio…