Tanya Thicke: Alan Thicke 'Had the Cleanest Bill of Health' Two Months Before Dying!!
Alan Thicke died on 13th December 2016, and the cause of his death was suddenly ruptured aorta. His family grieving for him.
Alan was survived by his wife, Tanya Thicke. She received some unexpected help in her grieving process after the husband of 11 years passed away.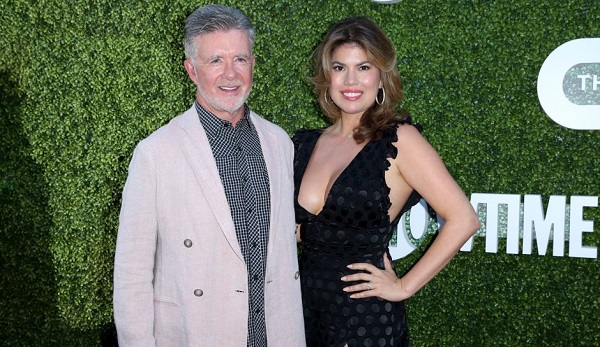 Tanya Thicke after husband death
Just two months prior to Alan's death, the couple shot an episode of Hollywood Medium With Tyler Henry on August 31. He was repeatedly warned by Henry to "keep in mind your own heart," and to "be proactive" when it comes to his personal health during the shoot.
After the actor's death, Tanya decided to work and shoot another episode of the TV show. She taped on Valentine's Day, she watched the playback of her late husband's appearance alongside Henry.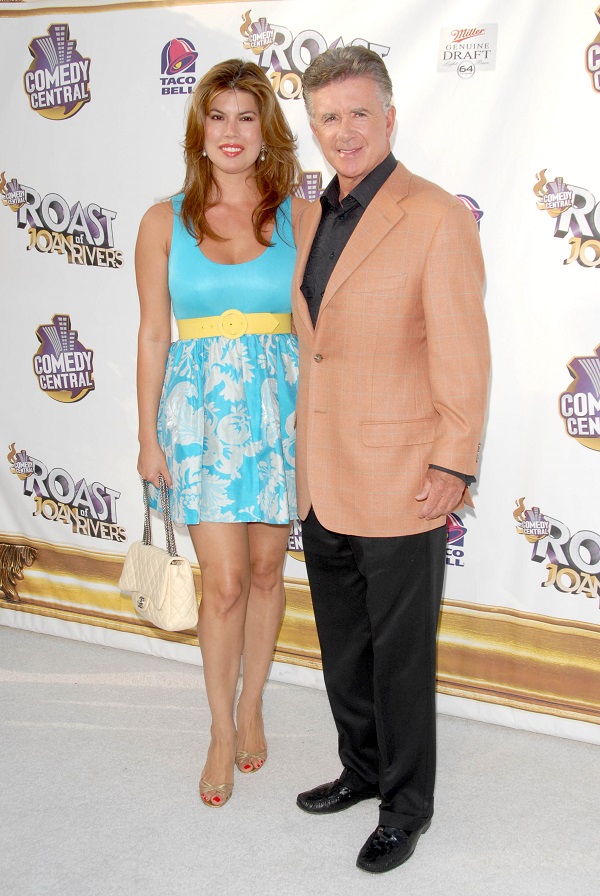 Also here's an interview of Tanya Thicke, how she overcame with the grief:
Interviwer: Can you talk about what made you want to sit down with Tyler Henry and watch Alan's episode?

Tanya:  This episode was just a really, really big step for me in my recovery. There's a part of you when you lose someone that you love so much and that you've been with for so long, your brain plays tricks on you and you don't really want to believe that they're gone. It was Step 1 for me, and it was my own selfish purpose of wanting to see if there was any way he could connect with my husband … I think what was really the most important thing for me was to know if my husband was OK. Just the way that he just died, just dropped dead, and so I just wanted Tyler to connect with him and have Alan tell me it's OK and that he's in a good place.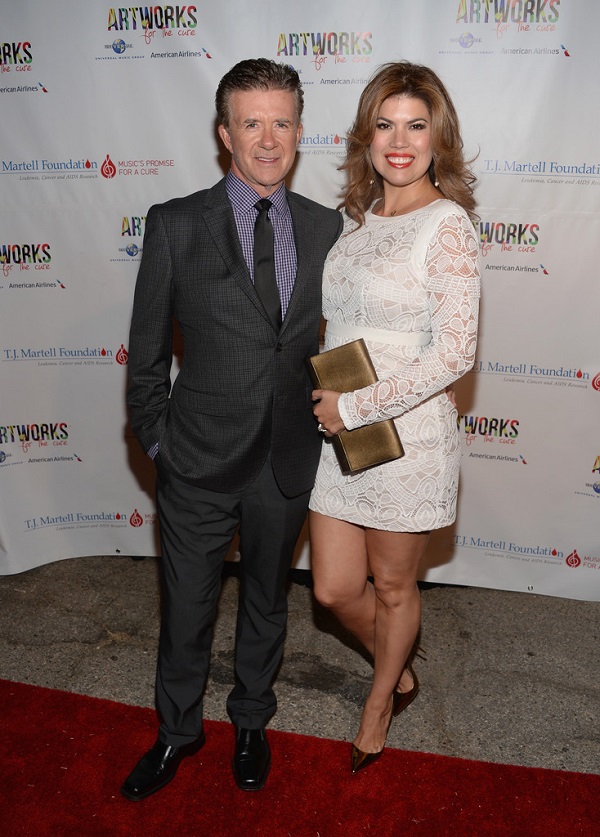 Interviwer: In the episode with Tyler, you mentioned, 'We talked about it,' in reference to the warning that Alan received from Tyler about his heart.

Tanya: My husband went in for a full physical two months earlier and he had the cleanest bill of health …  My whole life revolved around him. I have an amazing group of girlfriends, including Kris Jenner, who is like the busiest woman in the world. She showed up the day after Alan passed away. She showed up here, brought food, brought me a blanket, brought me a Bible and was trying to calm me down.

Interviwer: Do you feel more hopeful about life and love after talking to Tyler again?


Tanya: He did give me that reassurance and one of the things that he said that really gave me so much peace was that my husband is reuniting with his family in heaven right now. He said, 'I don't know if there's a heaven or what, but our spirits and our souls do go into another place, and it takes the person that has passed away about six months to reconnect with people here in the living because they're taking that time to reconnect with their family and their friends in that same dimension that they're in basically.' That was important for me in my healing process for him to say that. I was happy to hear that Alan was with his loved ones.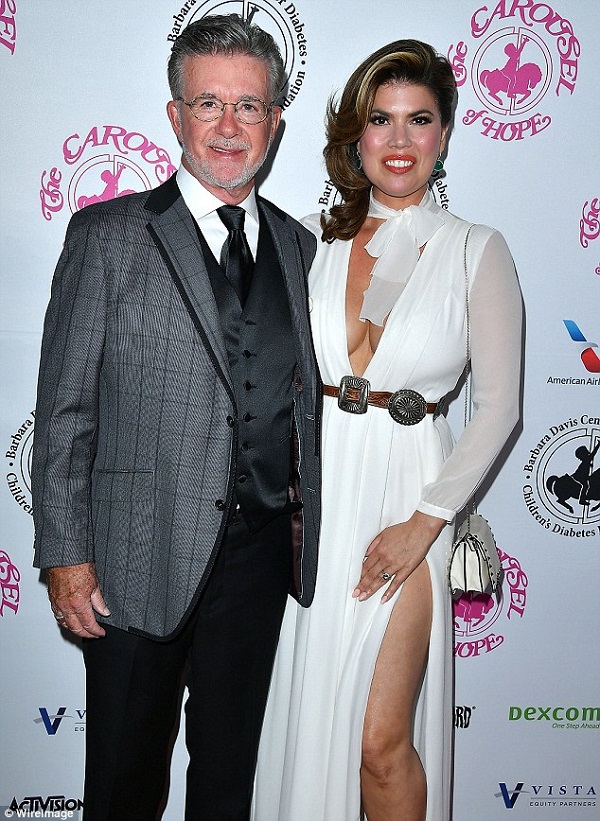 Interviwer: Were Tyler's readings even more than you expected them to be?

Tanya: I think that what had really impressed me was what a healer he is. He really in some ways healed me the day, on Valentine's Day, a day that I didn't think I was going to get through. When you have that kind of special talent, you're just so special and he has this other dimension to him that I don't think other people have seen yet. I think that the fans of Tyler Henry and the fans of Alan Thicke are also going to see what a good soul Tyler is and how he really wants you to come out and be bright and happy. He's such a good soul, bottom line.

Interviwer: For this special episode, are you planning to watch it again or have a viewing party when it airs?

Tanya: I am absolutely going to have my best friends over, my girlfriends who lifted me up in my darkest days. They're going to come over and we're going to have the popcorn ready and the screen on and I'm going to share with them this very special episode that is incredibly dear to my heart.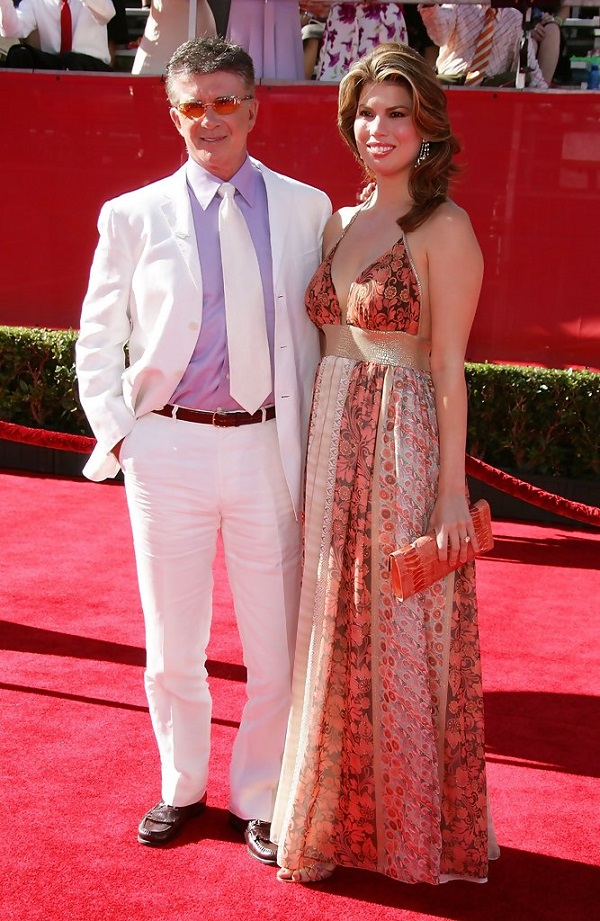 Also read, Robin Thicke and Brother Brennan Legal Battle with Father Alan Thicke's Third Wife Tanya Over Estate!
Short Bio on Alan Thicke
Alan Thicke was a Canadian actor, songwriter, game and talk show host. He was famous for his part as Jason Seaver, the father on the ABC TV arrangement Growing Pains, which kept running for seven seasons. More bio…