Tara Pavlovic moves on after her split from Sam Cochrane and is engaged to her boyfriend Nick Shepherdson!
This Sunday 15 September 2019, Bachelor star Tara Pavlovic has announced her engagement to her new boyfriend Nick Shepherdson. She took to Instagram to make this big announcement.
Tara Pavlovic announces her engagement
Tara Pavlovic, 29 is elated. She shared with her Instagram fans the happy news of her engagement to her boyfriend Nick Shepherdson. She wrote:
"YESSS!!!! Yes yes yes yes Yes!!! Yes to a lifetime of love, laughs and happiness with you,"
She put up a picture in which she is showing off her engagement ring to the camera. Tara added:
'I love you SO bloody much. I can't wait to marry you,'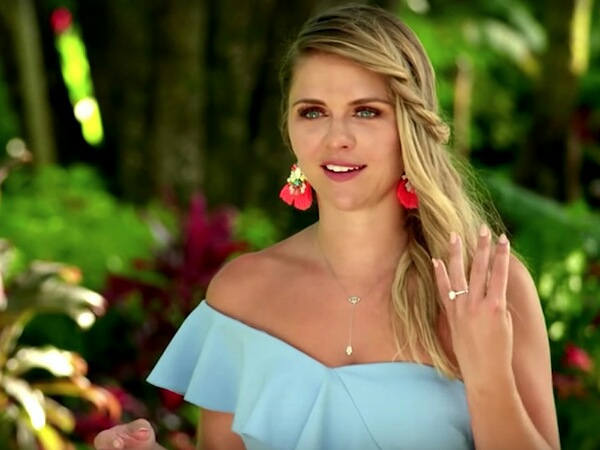 Keira Maguire and former Bachelorette Ali Oetjen and other pals of Tara sent their congratulations to the couple.
Tara Pavlovic and Nick Shepherdson – their relationship
Tara knows Nick for over a decade now. But they were just friends. Two months after Tara's split from Sam Cochrane in August 2018, she and Nick began dating. Tara and Nick began first by posting some photos of them together in Croatia. An insider said that they are serious and their relationship is official. The source had said:
'Tara is so happy and says he's absolutely amazing,'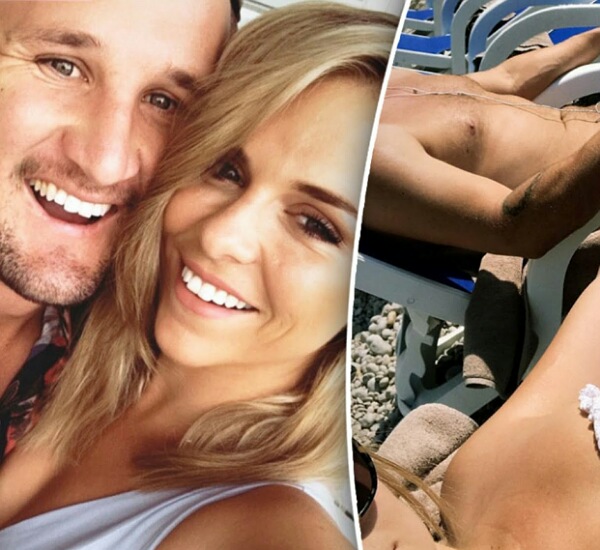 This was in August 2018 but after that the couple kept their romance low-key and out of public eye. People knew that are dating but there was headlines about it.
After the engagement, Tara underwent a knee reconstruction surgery for her torn anterior cruciate ligament tear. She is in hospital now but is planning wedding already from her hospital bed.
Tara Pavlovic and Sam Cochrane – the relationship and messy split
Click the link her to catch more details on The show Bachelor in Paradise season 6 will feature the first same-sex relationship couple with Demi Burnett!
Tara Pavlovic and Sam Cochrane had got together on the show Bachelor in Paradise. But they split in June 2018 and it was a messy breakup. Both made a lot of accusations and claims about the other and many of these were sensational ones. Sam wrote on his Instagram at that time in July:
'The fairytale that I took part in was deep and surreal,'
He continued:
'My proposal was meant to be forever, but life sometimes takes you away from the dream and you wake up,'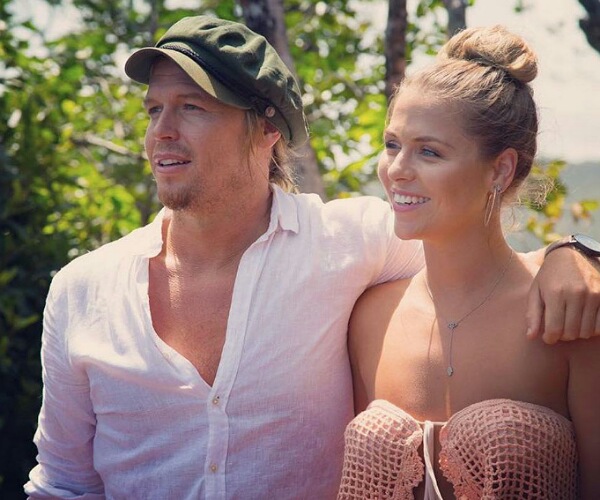 Click the link down to get more detailed reading on Bachelor in Paradise stars Carly Waddell and Evan Bass announce that Carly is pregnant with their baby no. 2!
Tara too addressed the speculation that their relationship was fake. She wrote:
'What we felt was 100% real.'

'We both put our best efforts in to make it work in the real world but, unfortunately, for different reasons it didn't work out,'
Click the link here to know more about The journey of Ashley Iaconetti and Jared Haibon from friends to a power couple in one year!
Source: Daily Mail