Tarek and Heather Rae El Moussa Are Surprised with Their Pregnancy! Find Out Why!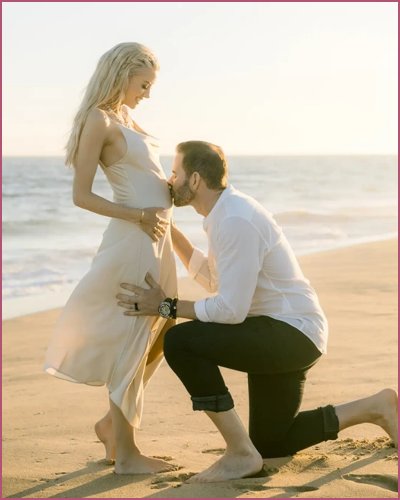 Tarek and Heather Rae El Moussa are expecting their first child together.
The pair were planning an IVF for having a baby together.
Fortunately, after some time, Heather was able to conceive naturally and is now pregnant.
---
Tarek and Heather Rae El Moussa are thrilled to be welcoming their first child together
It's probably the most exciting news ever for Tarek and Heather El Moussa. The pair are going to be parents soon.
Tarek and Heather were trying vitro fertilization treatments and even had scheduled a date to transfer an embryo next fall.
But the couple was taken aback when they found out that Heather was pregnant naturally.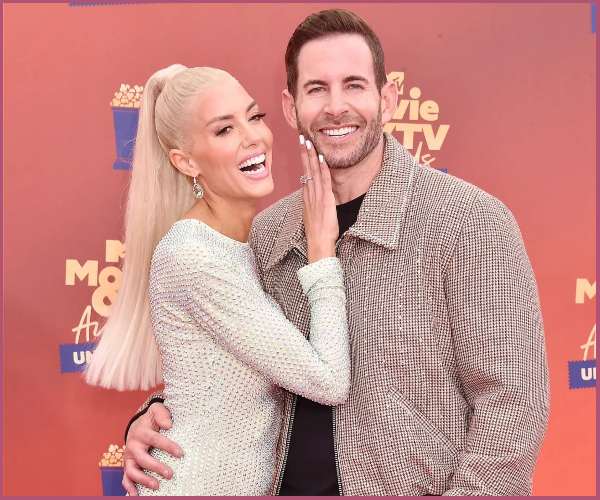 Heather, who is now a few months pregnant said:
"It was a huge shock. We just weren't expecting this. We had just gone through IVF. We had embryos on ice. We had a plan."
The Selling Sunset star added:
 "I think when you least expect it and there's no stress in your life, the world just brought us what was meant to be. I'm so excited that it happened like this."
Tarek and Heather's relationship started in 2019 and they married last fall. Having a baby was not in their heads as Tarek already has 2 children with his ex Christina Hall.
Also, Read Steve Burton Divorces his Pregnant Wife! The Baby is not His?
Heather is a bonus mom to Tarek's kids
Heather was happy being given the title of a bonus mom because she's extremely close to her husband's two children Taylor, 11, and Brayden,6.
Talking about her relationship with the kids, Rae said:
"I really love being a bonus mom to Taylor and Brayden. They're such incredible kids and I love them so much."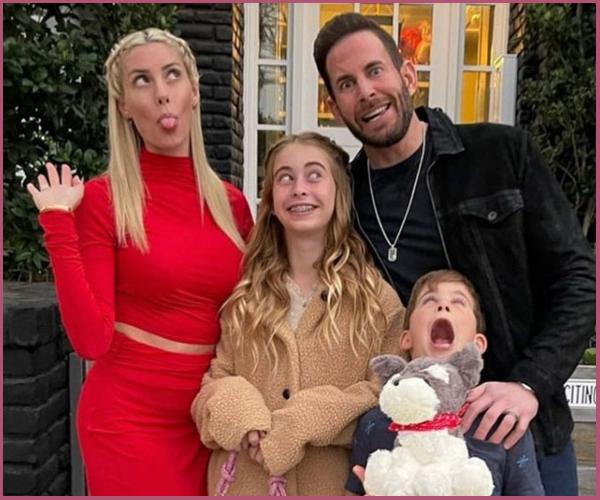 Tarek also showed love for his children by saying:
"I'm just obsessed with my kids. They're my everything, so having another one is just icing on the cake. I'm so excited."
After finding out she was pregnant, Heather surprised her husband the same day when he returned home from work. She hid the tests in a gift box with confetti and a baby onesie.
After he found out the couple cried tears of joy and hugged and kissed each other.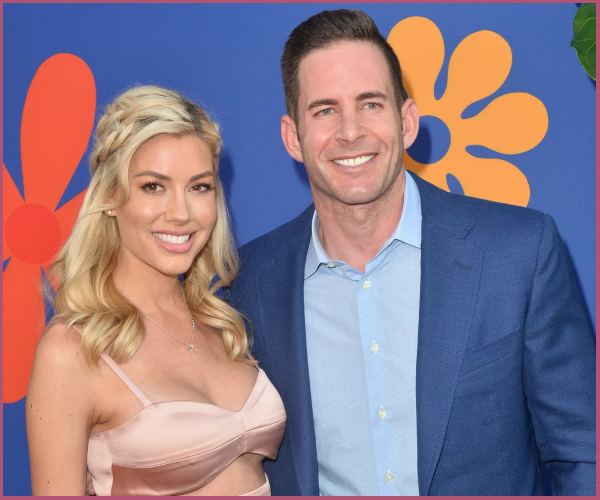 They also have done the test to find out the sex of the baby but it will be a surprise that they will find out at a reveal party in a few weeks.
Also, Read Kate Mara is Pregnant with Baby no. 2 with Husband Jamie Bell