Tattoo artist Herchell L. Carrasco talks about the Rihanna-inspired face tattoo session with Aaron Carter when he wanted more of the ink!
On 28 September 2019, Aaron Carter surprised his social media fans when he uploaded on his Instagram a picture of his massive face tattoo of Rihanna. Now his tattoo artist has given a deeper insight into this tattoo session with Aaron Carter.
Aaron Carter and his face tattoo
On last Saturday, 28 September 2019, Aaron Carter posted a surprise picture for his Instagram followers. He uploaded a photo of his face. There was a new massive tattoo on his face. It was a tattoo of Rihanna but she was dressed as a Greek mythology creature Medusa.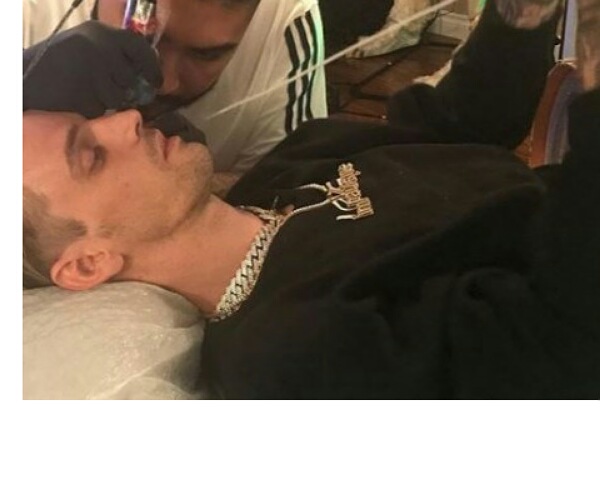 The singer put up the following caption below it:
"I'M THE BIGGEST THING IN MUSIC RIGHT NOW. I CAN'T BE DENIED. FACT CHECK ME."
Now the tattoo artist Herchell L Carrasco who inked this tattoo on Aaron's face provided more details of what ensued on the tattoo session day.
Herchell L Carrasco-the details of the inking session of Aaron Carter
Tattoo artist Herchell L Carrasco had done the tattoo on the face of Aaron. His Instagram is @rockrollg and he gave more details of the session. He disclosed that Aaron wanted more ink but the tattoo artist told him to halt it and that much is adequate. Aaron had paid $ 5000 for the session and Herchell gave an interview to TMZ about it.
Herchell had gone to Aaron's house in Los Angeles for inking him. The tattoo artist did not know that Aaron wanted a face tattoo this time. He thought that he was there only to upgrade the tattoo designs on his torso.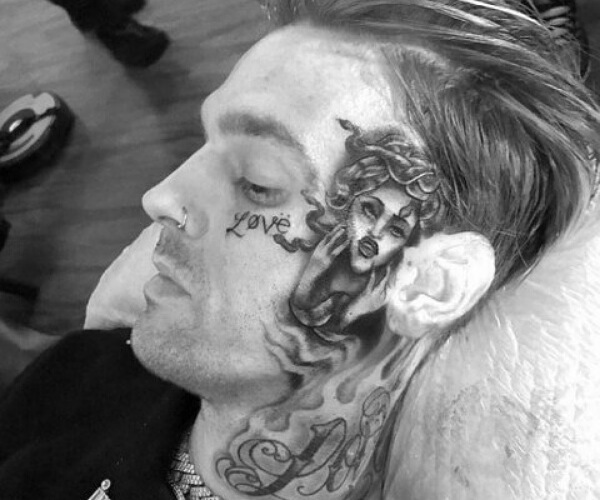 Herchell was surprised when Aaron insisted that he should ink him a new tattoo on the face. Rihanna's Medusa-inspired cover shoot from 2013 had inspired Aaron.
The two decided to remain localized on the side of his face. After completing the large tattoo on his face, Herchell recalled that Aaron convinced him to do a love tattoo under his eye. Herchell also inked a crescent moon on the other side of Aaron's face. Herchell said:
"[He] wanted to keep going and I had to stop him. I couldn't cover his whole face in a tattoo. I just couldn't."
The mental well-being and Aaron Carter
Last month, Aaron had appeared on The Doctors and spoke about the mental health issues he is battling. He said:
"I am diagnosed with multiple personality disorder, schizophrenia, acute anxiety and manic depression," 
He also revealed that he is on medications to control this disorder.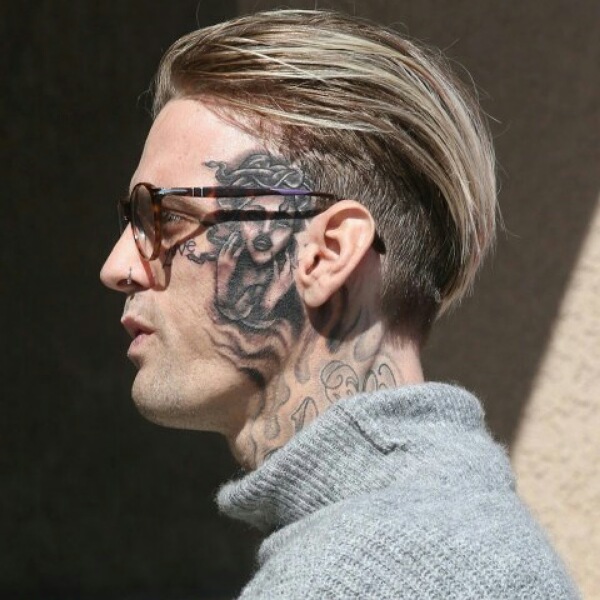 A few days back, Aaron's brother Nick Carter had filed for a restraining order against Aaron stating that he is going to harm his wife who is pregnant. But Herchell said that he found Aaron mentally okay for the tattoo. He said:
"Before I tattoo anyone, I take into consideration their mental state,"

"In Aaron's case, I assessed the situation and I genuinely felt he was in a good place mentally to get tattooed."
Source: US magazine