Tattoo artist Kat Von D stirs a controversy! She does not want to vaccinate her to-be-born child!
American tattoo artist Kat Von D, 36 raised a controversy when she announced that she would raise a vegan child and not give the child the scheduled vaccinations. Kat Von D who is also the founder of a cosmetic company is currently pregnant and expecting her first child; a boy with her current husband Leafar Seyer or Rafael Reyes from the band Prayers whom she married on 21 February 2018. They had announced the pregnancy on their Instagram with the caption:
"It's a boy."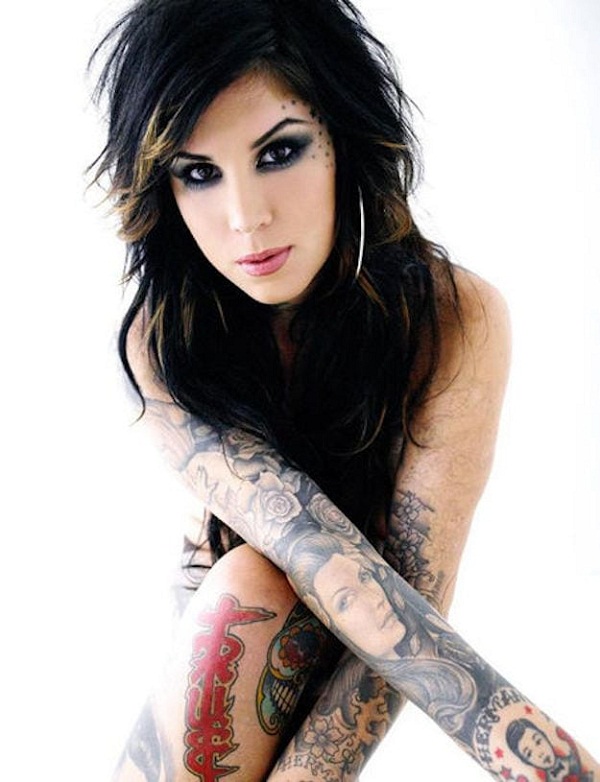 She wrote about her anti-vaccination decision:
"If you don't know what it's like have people around you think you are ridiculous, try being openly vegan," she wrote. "Try being an openly pregnant vegan on Instagram, having a natural, drug-free home birth in water with a midwife and doula, who has the intention of raising a vegan child, without vaccinations."
She further added that she had thoroughly researched the decisions and wrote:
"This is my body. This is our child. And this is our pregnancy journey."
People were shocked with her this statement and expressed their displeasure at it on the social media. She told those who do not like what she said to unfollow her and move on. She said that she is well aware beforehand that she would receive unsolicited advice and backlash and was prepared for it.
People's reactions on the social media to Kat Von D's decision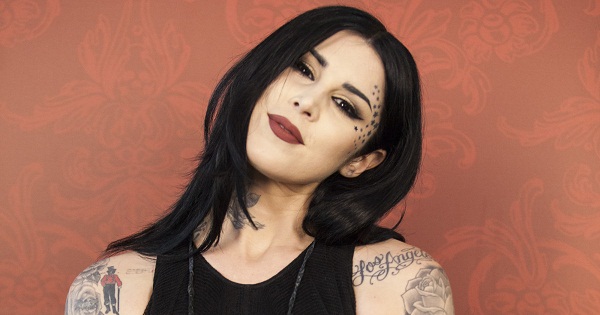 People poured their mind out on the social media platforms as a reaction to Kat Von D's statement. One user wrote:
"All for supporting the birth of your choice and all that, but not vaccinating your child doesn't only place the child at risk, but also immunodeficient children who cannot be vaccinated for health reasons. I sincerely hope your baby avoids illness like whooping cough, measles, meningococcal and others because they are awful and life threatening. As for the vegan thing – maybe let your baby make that choice when he's old enough?" 
Some were so pissed off that they said that they would stop buying her products. One said:
"Not vaccinating a child leads to wider problems that could cause vulnerable children to die. Not vaccinating is not a personal choice because it affects so many. This is disappointing and I will no longer be supporting your brand. Anti-science will never lead to progress," 
What does Science say?
CDC, the highest authority on infectious diseases and vaccinations states that vaccinations definitely help prevent many serious and life-threatening diseases. Their website claims:
"Vaccines help develop immunity by imitating an infection, but this "imitation" infection does not cause illness. Instead it causes the immune system to develop the same response as it does to a real infection so the body can recognize and fight the vaccine-preventable disease in the future."
They even recommend vaccinating the pregnant mother against Whooping Cough and flu in order to protect both the mother as well as the child.
What had Kat Von D said about kids in the past?
In 2012, she had said in an interview:
"No children for me."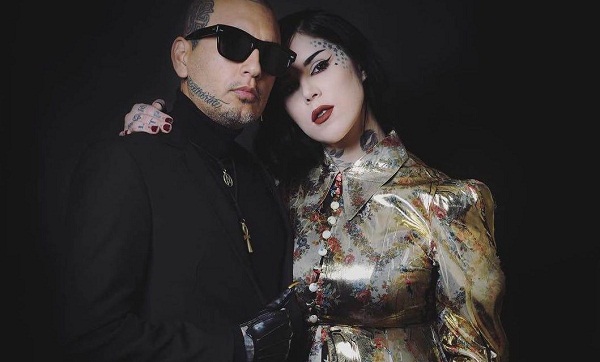 She said that since age 7 she had decided that she did not want any kids of her own. She liked being a worldly, traveling, gypsy lady. She further said:
"I love children, kids love me, but I think I'd make a really good buddy. I don't know if I'd be a bad mom, but it's not what I want. I don't want to put my body through it."