Tattoo regrets! Which celebrities wanted to have their tattoos removed? Learn on tattoos and their long-term implications!
Celebrities such as David Beckham made tattoos popular. Almost half of the people between the ages of 18 to 35 years have tattoos inked on their body.  A 2016 Harris Poll revealed that one in four regrets having done it.
Tattoos-the trend
Americans get inked for a variety of reasons. It could be for fashion, as a means of artistic expression, for group identification, to express one's love, for cultural or spiritual recognition or a sign of rebellion.
It has become an important component of the life of an individual and there are tattoo parlors come up which deal with it.
Besides various shows have also being broadcast specifically on this subject such as Ink Master, Bad Ink, and Tattoo Rescue.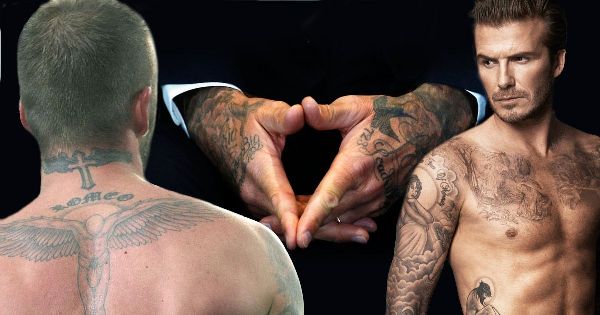 But one has to remember that it is a permanent mark on the body. Its removal is possible but the procedure is costly, time-consuming, painful, and may be incomplete.
Tattoo regret
There is an increasing number of people with tattoos who want to get them removed, the American Society for Aesthetic Plastic Surgery has reported.
A rise of more than 43% in such demands has been noted. Dr. Roy G. Geronemus, Director of the laser and Skin Surgery Center of New York told Medical Daily:
"A number of reasons can influence a person's decision to seek tattoo removal. Young woman become mothers, people experience changes in work status, and sometimes it's just a matter of maturity. We call it 'Tattoo Remorse.'"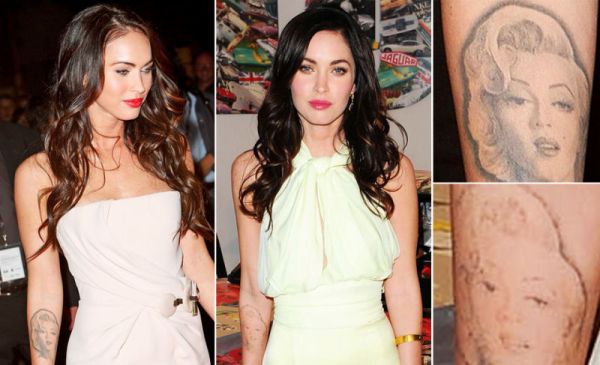 Celebrities have not been spared from this new type of remorse.
Johnny Depp (American actor, director, producer, and musician) had got his then-girlfriend Winona Ryder's name inked on his shoulder. After they broke up, he suffered tattoo regret and had to get it morphed to Wino.
American actress cum model Megan Fox had a huge Marilyn Monroe tattoo on her arm. She had it removed with laser treatment. Some found out that the words inked on their body have been done wrong.
Actress Hayden Panettiere faced this dilemma and was sad and disappointed about it.
Ill-effects of tattoos
Tattoos are not always safe. They may lead to skin infections. Cases of non-tuberculous Mycobacteria (NTM) skin infections have been reported due to tattoo inking and have been difficult to treat.
Allergies to the inks used have been reported. There have been some rare cases where tattoos have led to cancer-like infections many years later.
Tattoos are also the cause of the spread of hepatitis C virus infection which can cause liver failure and cancer.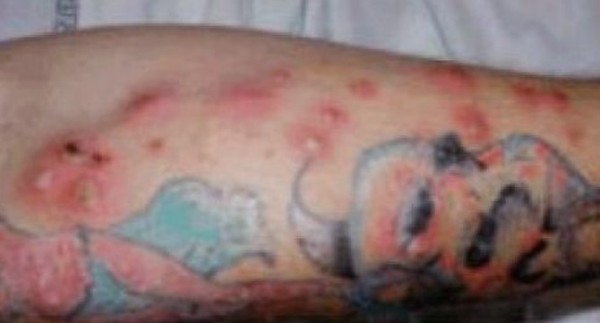 Poisoning due to the ink is also seen. Kidney damage and immune defects have been reported. Excessive scar formation (keloid) has been noted. It can lead to cancer, especially with black inks.
Tattoos made with ink containing iron pigments could get burned when MRI scans are carried on such individuals. Skin disorders are also common with tattoos such as sarcoidosis, lupus and the like.
Also read Think before you tattoo! Are tattoos and tattoo inks safe?
How is tattoo removed?
Tattoo removal requires laser light. Most of the tattoos need at least 3-4 treatment sessions which are spaced 8 weeks apart. Based on the size and location of the tattoo, the cost could vary and run into thousands of dollars.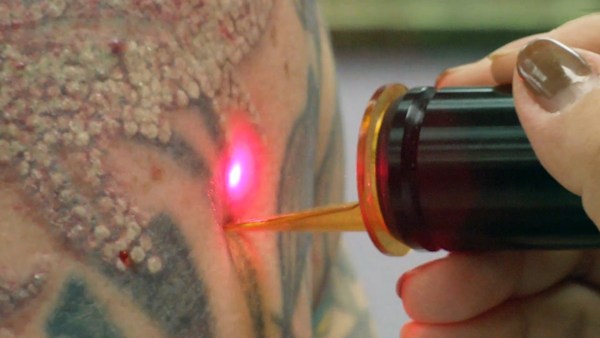 In laser therapy, heat is used to destroy the dye and hence it could lead to skin scarring. An outline of the design may be left behind and be unable to be eradicated completely. The procedure could also be painful and the feeling may be like a rubber band snapping on the skin.
Hence consider the long-term consequences as well before inking in order to avoid regrets!
You may also like to read Funny, interesting, cool, and weird: Some facts about the latest fashion – tattoos!