TikToker Taylor Frankie Paul Feud with Husband Amidst Cheating Scandal
It seems like TikToker Taylor Frankie Paul is having a tough time dealing with her husband.
The TikTok star is getting divorced as per her TikTok Livestream announcement in May 2022.
Let's catch up on her relationship and the ongoing feud with her husband Tate Taylor.
---
TikTok star Taylor Frankie Paul, 28, and her husband Tate Taylor is calling their marriage off!
Taylor Frankie Paul has Fued with his Husband
Taylor has ongoing hiatus with her husband which reached a climax in May 2022. She confirmed in a TikTok Livestream that she and her husband are getting divorced.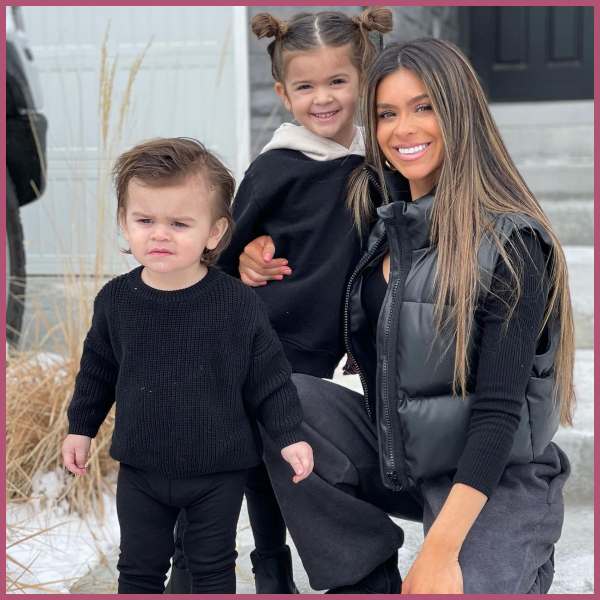 In her announcement, she revealed that she hooked up with a man whose wife was allegedly swinging with Tate.
After that rumors appeared that she cheated husband Tate with Brayden, who is married to Mckenna, and started to circulate.
However, she also clarified that the apparent cheating incident and alleged swinging is not the only reason for their split.
What went wrong in Taylor Frankie Paul's marriage?
TikTok star Taylor Frankie Paul conveyed that they are divorcing after she more or less cheated on him with a mutual friend. The couple had an agreement but she stepped out of their agreement.
"The divorce is not like, all because of this huge blow-up [in our friend group]. It was more 'cause I feel like we had a lot of other issues and then this was the tip of the iceberg."
Taylor Frankie Paul and her husband were 'soft swingers' aka in an open relationship where they were allowed to have a sexual relationship with other partners.
But there was a condition for the swinging activities, the other partner must be present while the other was enjoying his freedom. As per her TikTok videos, she has conveyed how her open relationship with her husband was going.
Also, read Google co-founder Sergey Brin's Files for the Divorce with Nicole Shanahan! Who will take the custody of their Kids?
Who will take of their children?
Taylor Frankie Paul has already shifted into her new house while she separated from Tate on good terms. The former couple will be co-parenting their children together.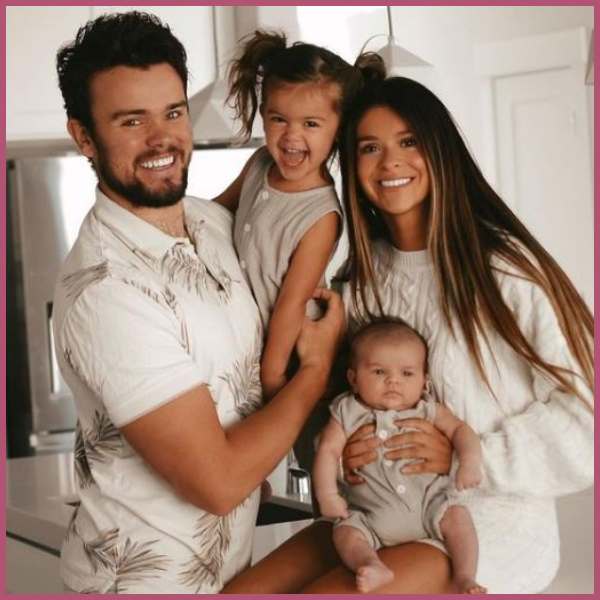 Tate Taylor and Frankie share two children, a daughter Indy Paul,( b. Aug. 31, 2017), and a son, Ocean Paul (b. June 18, 2020).
Taylor Frankie Paul on her divorce wrote on Instagram Story in May 2022 that,
"The last eight days have been the most pain I've ever felt in my life"
Taylor further has added how her life has changed ever since saying,
"Been grieving and mourning with family and friends the loss of my family not being together anymore. Tate and I are divorcing, however, I always love him deeply, however it's what's best for us. Long painful road ahead but I'm hopeful it goes up from here."
Also, Read Why did TikTok couple Gero and Paeka break up?
Who did Taylor Frankie Paul cheat on her husband with?
Taylor Frankie Paul who was in an open relationship hooked up with Selver inside her social circle. The news that she cheated with her mutual friend's husband Brayden and Selver is apparently not true.
She was allowed to have intercourse with other people but since she did not make sure her husband was present then, it was apparently cheating and a breach of their agreement.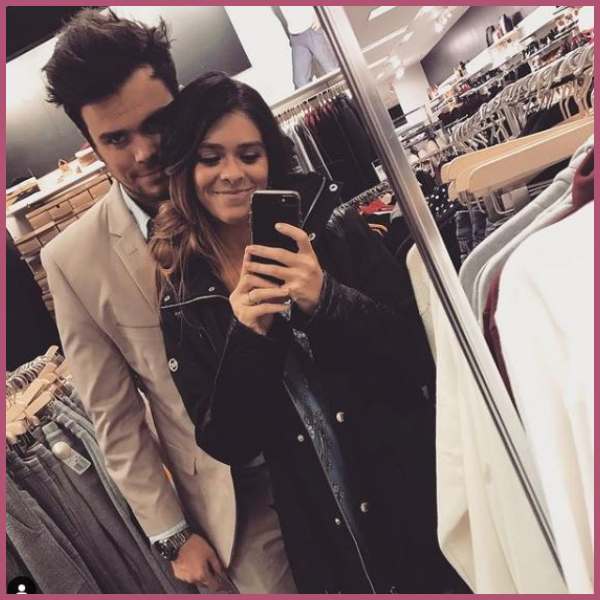 Taylor Frankie's broken marriage and the cheating incident have had drastically a large group of mutual friends in the Mormon community in Utah.
Brayden and Mckenna Rowley; Selver and Victoria Zalic; Chase and Miranda Hope McWhorter; Conner and Whitney Leavitt; and Samuel and Camille Munday must have learned something eventually after the divorce news.
Also, Read Cam Newton Reveals How His Cheating Scandal Broke His Family!