U.S. Sen. Ted Cruz's daughter Caroline Cruz's TikTok scandal! Is she bisexual?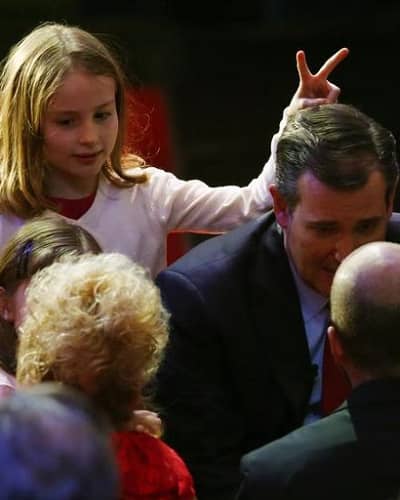 U.S. Sen. Ted Cruz's daughter Caroline Cruz, 13 is in the controversy.
Caroline Cruz is judged after her remarks on her TikTok video.
She reveals her life as the daughter of the most powerful country's senator.
---
Caroline Cruz's TikTok scandal
13-year-old Caroline Cruz shared a Tiktok video in which he opens about her life as a US senator's child. She says in the video that there are pros and cons to being an influencer's kid. Most of the people immediately judge her and they kind of give a look as if she gets done everything very easily.
She said,
"A lot of people judge me based upon him at first glance. But I really disagree with most of his views."
Moreover, they need security to go everywhere, even their neighborhood or friend's house.
Talking about the positive side, she says her family gets to travel and they also receive candies and mails.
Soon after this video went viral, her Tiktok account was made private.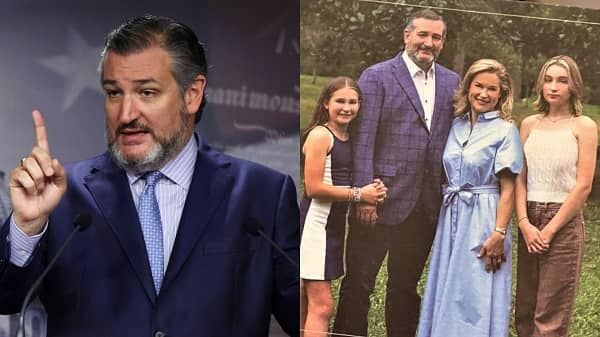 Is Caroline bisexual?
On Caroline's Tiktok bio, she has gendered herself as she/her and had "bi" written too. She meant that she is interested in both men and women. When one of her followers asked if her dad knew about her sexuality, she responded saying,
"I haven't told him yet, I'm kind of nervous to, to be honest, but I don't think he would be mad about it."
Caroline Cruz Wiki, Bio
Caroline was born Caroline Camille Cruz in 2008 to Ted Cruz, father, and Heidi Cruz, mother. Her father is an American politician and attorney serving as the junior US Senator for Texas since 2013. Whereas her mother is a managing director at Goldman Sachs and an American businesswoman.
Likewise, she has a sister Caroline Camille Cruz born in 2011. Her grandparents are Emilia Laudelina Díaz, Rafael Cruz.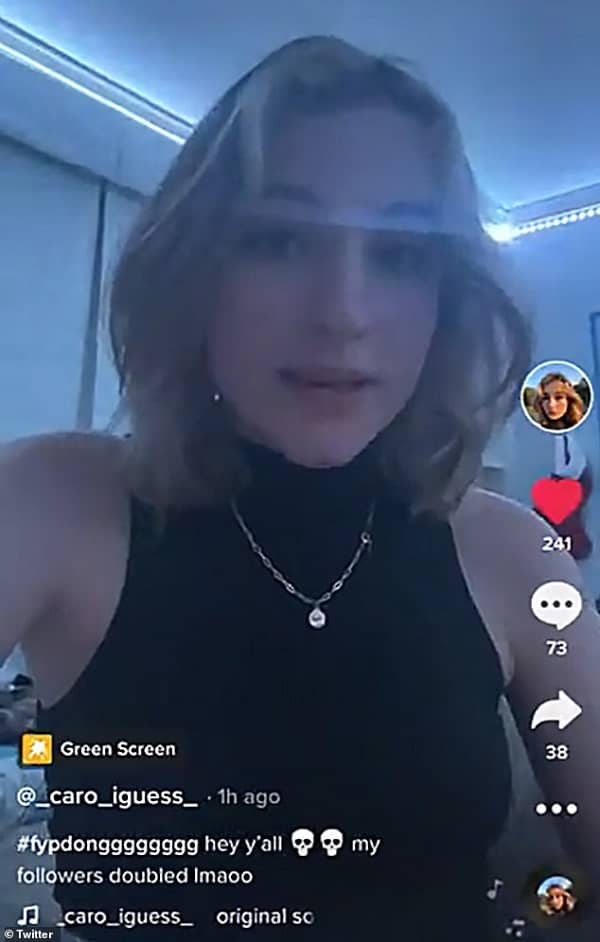 Short bio on Heidi Cruz
Heidi Cruz is an American investment manager at Goldman Sachs, the position she has held since 2012.
She rose to national fame as the wife of presidential candidate and Texas senator Ted Cruz. More bio…