Ted Vernon Married Model Robin Vernon; South Beach Classics couple Facing problem in Marriage. Robin's Shocking Leave from the show!!!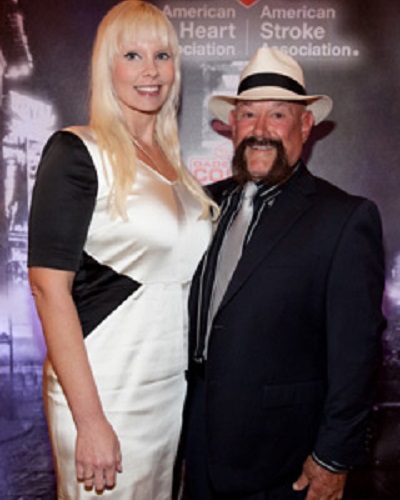 Ted Vernon is one of the most known flamboyant personality in South Florida and a man of many layers, Ted Vernon is someone who has the ability to resonate with people with diverse interests. This unique quality makes him a unique businessman.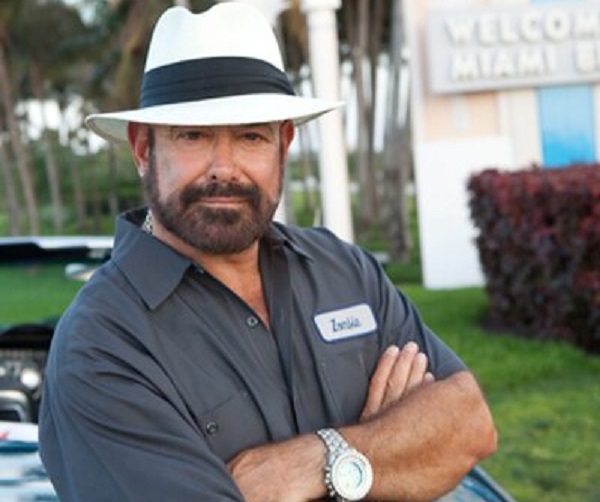 More precisely, he is a successful classic vehicles trader, one of a kind actor, wrestler, popular local doo-wop singer, ex-boxer, ex-racer, loving husband, reality tv star, prize winner, antics collector, an egotistical but nicely behaved man with unique looks and what not.
Relationship Status Of  Ted
Ted is currently a married man. He has been married to the model Robin Vernon. Ted went on a blind date with Robin Vernon in 1998. He was a very shy guy but Robin was impressed by Ted and they started going out!
Within two years of being in the relationship, they planned to take their relationship to the next level and got married. They have one son named Ted Vernon Jr. However, Ted has two children from his previous marriage as well.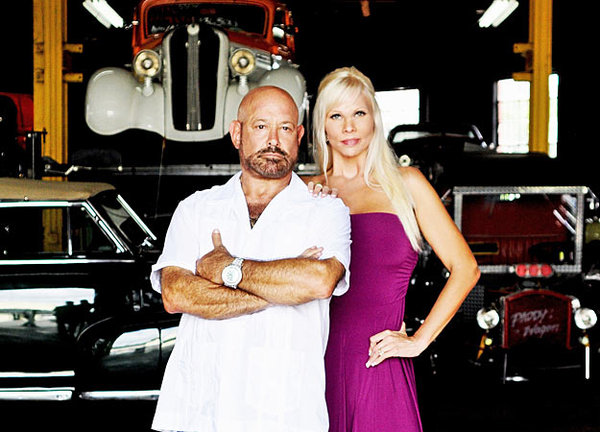 Ted Vernon and Robin Vernon are from the show South Beach Classics (SBC). They were one of the most powerful couples around and their partnership together was considered very strong. Recently, the show aired its third season in 2017, and the show was looking good until Robin stopped appearing on the show. Many big fans of the show left to wonder what must have been happened behind the scenes.
You may like to read Christ, actor, Jim Caviezel and Kerri Browitt Caviezel are married since 1996. The couple met on the blind date and has three adopted children
Robin's shocking Leave from SBC, with No explanation!
All the fans of the show just cannot stop wondering about why did Robin stop appearing in the show South Beach Classics?
The reason behind all this mess is that Ted and Robin were rumored to be involved in some kind of verbal and physical backlash.
According to a customer who went to their workplace to buy his daughter a Volkswagen beetle on her 20th birthday, Ted and Robin were not paying attention to their work. Ted was neither giving his full attention and wasn't communicating at all nor he gave an answer about how much will the car cost and all those things.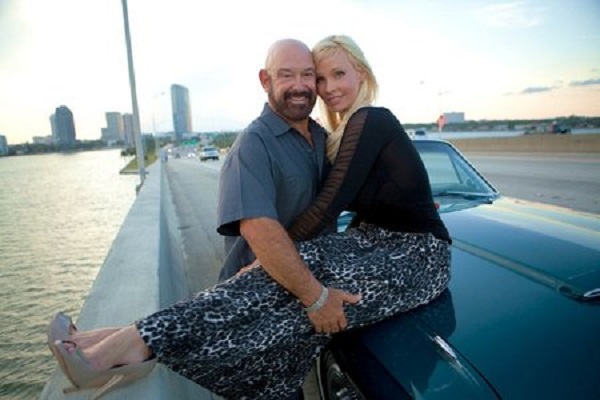 Later it was said that he called the customer after two days but the scenario remained the same but this time it was very intense as the couple was fighting not just verbally but physically.
According to the client, Robin was shouting on top of her lungs and was saying that she does not care if Ted is dead or alive. Then Ted rushed towards her and started to choke her. It took 2 men to separate them and the incident was very intense.
As reported on 13 of December 2016, Robin officially announced that she and Ted were no more together via Twitter.
After researching in many websites we came across more information about this incident and it proved that something is going on between the couple. It seems that they are heading towards a divorce. It is also said that Robin has cheated on him but she has said that it is just a slander on her name. And it was also said that Ted is allegedly getting close to their ad agency girl.
Wife as well as Business Partner
Robin is a renowned model who has worked in various Hollywood Horror movies like Bikini Swamp Girl Massacre and Hell Glades. She is also the partner of Ted and she oversees the day-to-day running of the business and also creates the majority of internet content like handling their business's social networking pages.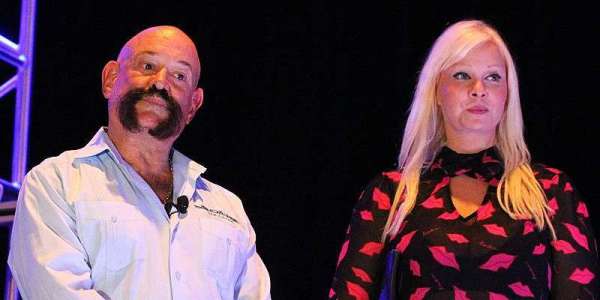 Well, as of now they have not confirmed about their current relationship status but we really hope that they will mend their relationship.
Also read Tess Daly devastated with the tragic accidental death of her pet dog Minnie!
Short Bio on Ted Vernon:
Ted Vernon is an American actor, writer, producer, and car collector who is normally known by his nickname 'Wolfman' and is considered as one of the most colorful and cheerful personalities in entire South Florida. He has already played many films and television series and he is sometimes known for his career as a boxer in his late 20s. – See more bio at…