Teddi Jo Mellencamp fired from RHOBH! Know about her fitness program controversy, married life, children, net worth
Teddi Jo Mellencamp who is known for appearing in the show The Real Housewives of Beverly Hills is not being asked for a new season of the show. It happened amid the growing scandal over her fitness company.
As per sources,
"The network has not been impressed with her performance on the show. They considered cutting her last season but gave her one last chance. She is boring and stale and does not offer anything to the franchise with her robotic and staged delivery when interacting with the other cast members."
Similarly, Teddy has been the topic of discussion among the Bravo fans. Many viewers have been calling for her departure since last season when Mellencamp rubbed audiences the wrong way with her role in OG Lisa Vanderpump's graceful exit from the series in 2019.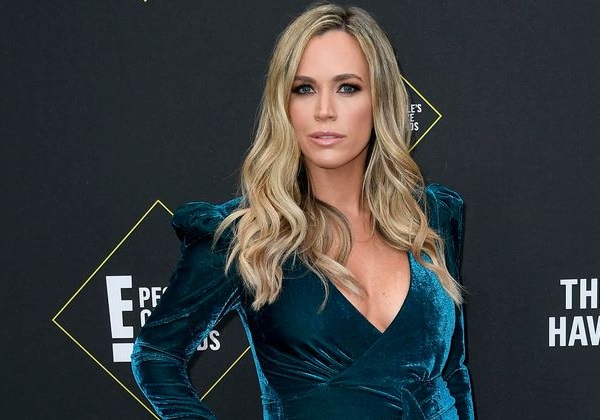 Also read RHOC's Shannon Beador Has Opened Up About Her Weight Gain During The Season Premiere Of Real Housewives Of Orange Country As Well On Her Social Media! Says 'I'm Embarrassed of My Body'
Teddi Jo Mellencamp's fitness controversy
The fitness coach Teddi Jo Mellencamp runs an All In by Teddi coaching program. She is at the center of some serious shitstorm due to her weight loss program.
Many clients who participated in her weight loss program has come forward to claim that her weight loss strategies were harmful and may inadvertently promote disordered eating.
As per the clients and former coaches, her program restricts having a diet under 500 calories a day which is dangerously unhealthy for a person.
As per the unknown sources, none of the coaches and trainers are certified to provide this service, yet they can give health and nutrition advice simply because they themselves have shelled out thousands of dollars through the program themselves.
Likewise, a former client's testimony reads,
"I did All In just before and during Teddi's first season. It was much smaller at this point and I communicated with her on a regular basis. No NDA, paid through Venmo. Everything over text. At this point the company was called "LA WORKOUT JUNKIE" (I think) but she changed it as the show began to air."
With the ongoing controversy, Teddy has taken responsibility for her wellness program. Mellencamp feels that the recent criticism over her brand's coaching services have become complete hate and not necessary.
She wrote on Instagram,
"For one, I wanted to say I love All In… I 100% feel confident in the fact that we let you know before signing up exactly what the program entails. If it's something that you want to do and you want us to hold you accountable to your goals, we are there to do that for you,"
Married life of Teddi Jo Mellencamp
Teddi Jo Mellencamp walked down the aisle with Edwin Arroyave in 2011. Her husband is the CEO and founder of Skyline Security Management. Together they have three children.
They have two daughters Slate and Dove and a son Cruz. Edwin also has a daughter Isabella from his previous relationship. They celebrated their 9th Anniversary.
For their 9th Anniversary, Teddi wished his husband with a sweet post on Instagram.
How much is Teddi Jo Mellencamp's net worth?
Teddi Jo Mellencamp has an estimated net worth of $12 million. In January 2018, she and her husband Edwin bought a house in the Mount Olympus neighborhood of Los Angeles.
They purchased the house for $4.07 million and bought it from Megan Ellison. Similarly, they have a house they purchased in 2012 for $1.8 million which they listed in April 2019 for $3.2 million.
Recently they bought a luxurious new home in Encino, California for about $6.5 million. Likewise, the 8,550 square feet home boasts of seven bedrooms, seven bathrooms, a home theatre, a basketball court, and many features.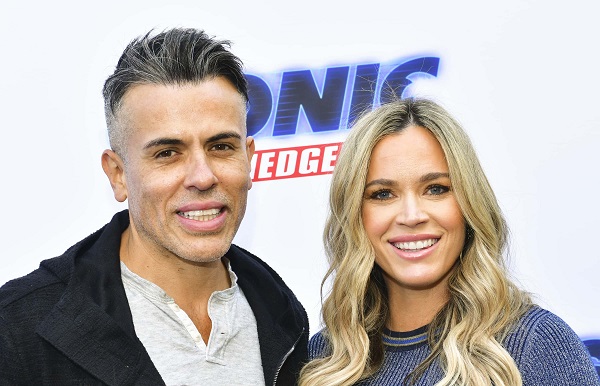 Also read Is Christina Milian married to Matt Pokora? Know about their children, plan to have new child, family time in the pandemic, net worth
Short bio on Teddi Jo Mellencamp
Teddi Jo Mellencamp is an American reality star. Teddi Jo Mellencamp is also a fitness freak, Wellness Coach, and Trainer.
She is well known for her featuring in a reality show, The Real Housewives of Beverly Hills. Read more bio…