Teen Choice Award for Choice Instagrammer, Hunter Rowland. Raised by his single mother built his confidence with YouNow app and now a Social Media Personality!
We are about to explore about Teen Choice Award for Choice Instagrammer- Hunter Rowland. Let's know him more!
Childhood with his single mother
Born on April 5, 2001, Hunter Rowland was born in Florida and later to Arizona, the United States where he was raised. Born to American parents, mother Christine Rowland is a professional model and entrepreneur.
She was also a model during her young age. Talking about his father, his parents got separated and his father left them when he was only five.
Hunter along with his three brothers Ashton, Tyler and Brandon, and his sister, Alexa was raised by his mother. Talking about his father, he left the family when he was just 5 years old according to the sources. Tyler Gebhardt and Alexa Gebhardt is his a half-brother and a half-sister.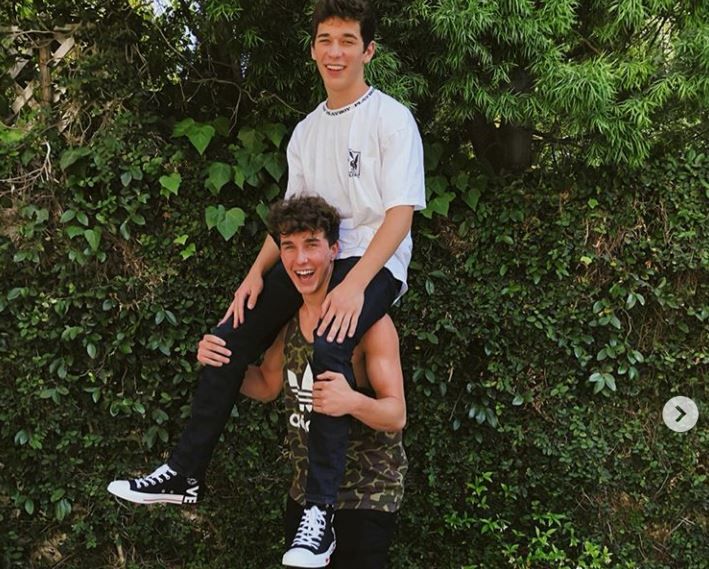 No much regarding his education career is available on the web. During his school days, he was a part of the school wrestling team. Furthermore, he was interested in playing guitar and basketball as well. Some sources have written as,
"He was an awkward and insecure type of student during his school days and everyone used to make fun of him."
Also read: Lot's of things to know about the youtube, Ricegum! A dispute between Ricegum and Gabbie and many more!
Gaining confidence: YouNow
His fame began after he enters in YouNow world. Initially, Brandon Rowland was the one who introduced Hunter to the live broadcasting app YouNow. This app is an American live broadcasting service where users stream their own live video content or interact with the video streams of other users in real time.
Their video with the tag #DontJudgeMeChallenge went viral. That was during the year 2015, after posting videos on the YouNow account his life took another turn. This helped him gain confidence and open about expressing his thoughts.
At the present time, Hunter Rowland is known as a YouNow star who has more than 800,000 followers. Go follow him on this app.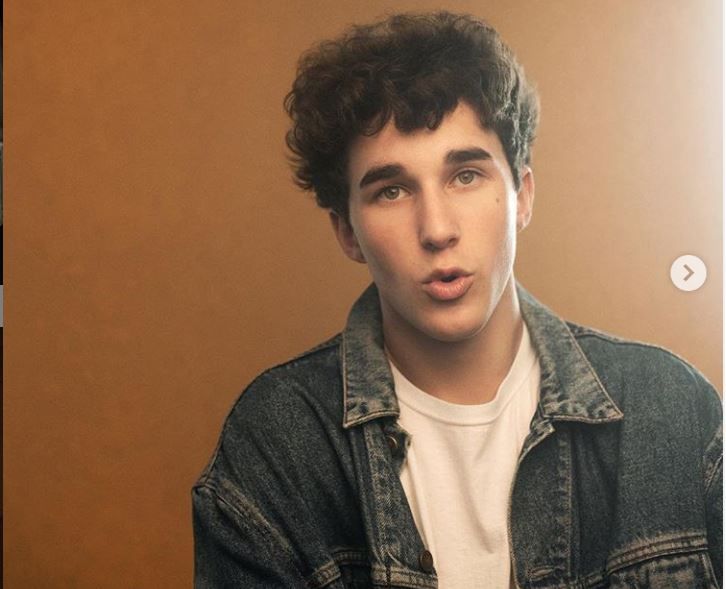 Fame on other social media account and Personal life
Along with his fame and popularity with YouNow, Hunter moved to other social media like Instagram, Musical.ly, Twitter, etc. You can follow him on his Instagram account @hunterrowland  which has 3.2 million followers.  Also follow him on Snapchat & Twitter:@Hunterrowland. 
Currently, Hunter Rowland is in relationship with Lea Elui Ginet. Lea is also an internet personality, a musical.ly star, YouTuber and an Instagram star. Follow her on her Instagram account @eaelui which has 9.6 m followers.
The actual date of their relationship is yet to revealed. Therefore, they started dating each other in the year of 2018. In 20th February 2018, Rowland came up on his Instagram sharing his girlfriend Ginet where he writes,
"he will miss her and will face time each day to see her."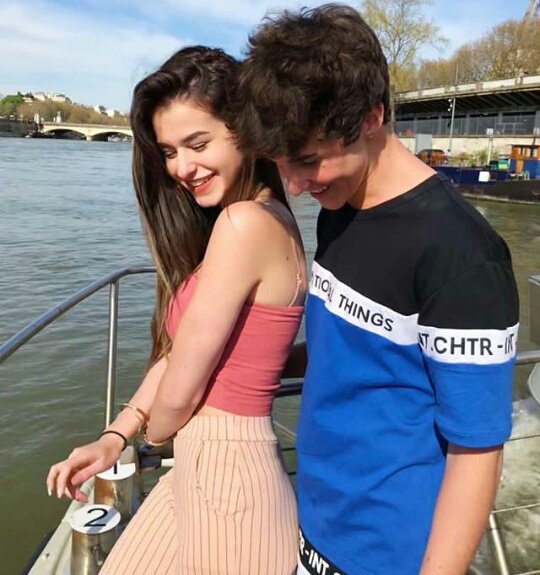 A short bio on 
Hunter Rowland:
Hunter Rowland is an American YouNow star and internet personality who is immensely popular for his work as a YouNow star with more than 800,000 followers. Also, he is very famous for being an Instagram star and eminent personality for musical.ly as well. Hunter Rowland has a height of 5 feet 2 inches. He has brown eyes and green eyes. more bio…
Reference: (famousbirthdays, thefamouspeople, thecelebscloset)