'Teen Mom 2' Star Kailyn Lowry has graduated from Delaware State University; No more pencils and books for her now
There is the saying that "Education is the backbone of the person". So people study very hard to get their degrees in their life. Similarly, "Teen Mom" star Kailyn Lowry also studied to the deep to achieve her degree. And finally, her hard work worth it. Now, she has a bachelor's degree in mass communications. She got her degree from Delaware State University on Saturday on May 13.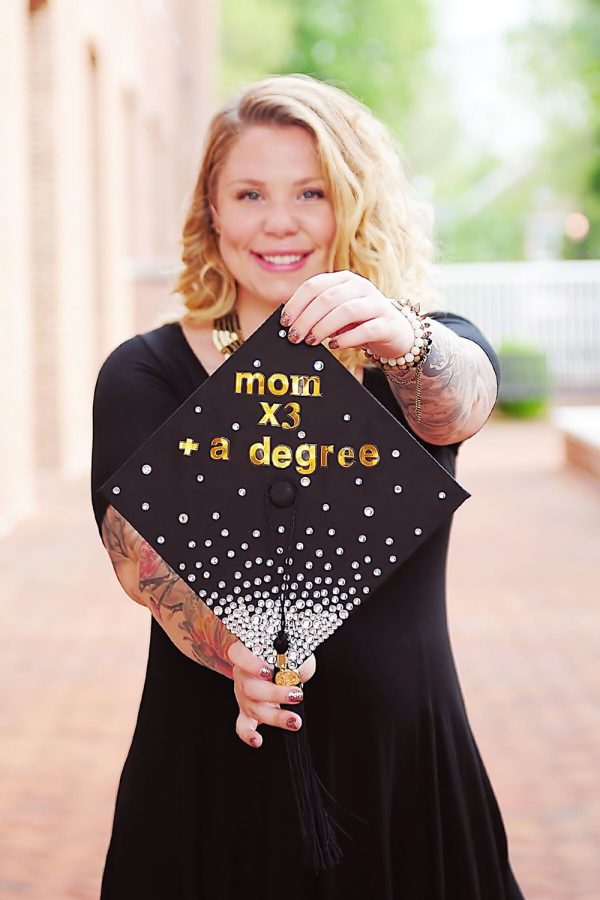 "Teen Mom star" Kailyn Lowry got Bachelor's degree in Mass Communication 
The mom of two graduated in Mass Communication and got her Bachelor's degree. She shared her happiness through the Instagram by posting the picture of her with one of her friend. In the picture, she is proudly flaunting her degree's cap and the gowns with the marvelous smile on her face. She captioned the picture saying:
"Guess what today is! #DSU,"
She talked about her degree in her blog on April 30. Kailyn started her blog saying "Graduation is here". Furthermore, she wrote:
"If you follow any amount of the show, you know I've been struggling to get through school and earn my bachelor's over the last 6 years… Yes, 6 years. Between teen motherhood, financial hurdles in the beginning, then moving to a new state, marriage, babies and divorce… and then of course just wanting to give up, I (barely) held on and I'm FINALLY graduating May 13! This has been an extremely long and emotional road for me and for my family. Yesterday my good friend, Jenn was sooooo sweet and did my graduation pictures with the boys and of course my baby bump! "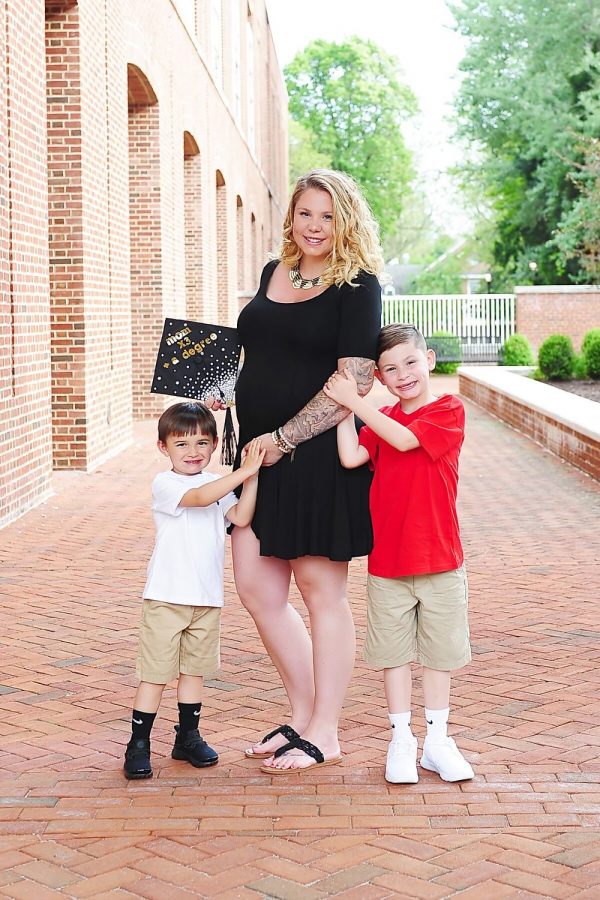 She also shared some pictures from the event. In the pictures, she is with her two sons. And also in on of the picture you can see her flaunting her baby bump with the bachelor's cap in her hand. She ended up the blog writing: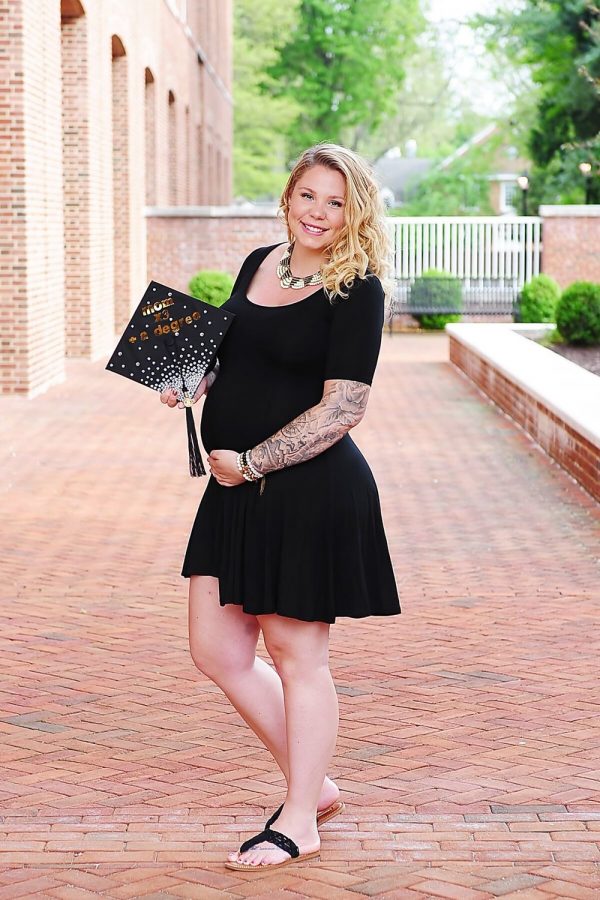 "There are a select few people around me that have helped make this possible for me, they know who they are and I'm so thankful for them. I love you!"
Kailyn Lowry revealed the name of her third unborn baby 
Probably being a mom is the exciting thing ever in a woman's life. Alongside, the name of the father is also something which people really want to know. As being a celebrity people are more interested in the personal life of Kailyn Lowry. In the present time, Kailyn Lowry is pregnant and is expecting a baby. With the pregnancy, no doubt people want to know about the father of her unborn baby. So now here is the answer for the questions of all the people out there. Finally, she revealed the name of the father of her third unborn baby.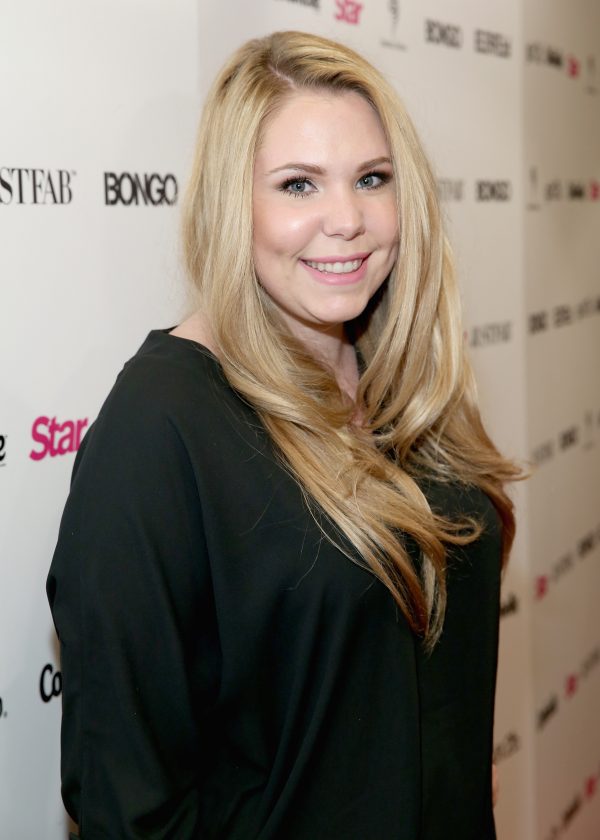 Some time back, OK Magazine tweeted a story with a Headline "Pregnant Kailyn Lowry takes DNA test — Is Chris Lopez REALLY the baby daddy?". After the tweet, Lowry replied:"Ancestry DNA & yeah he is… stop with the headlines already." 
The "Teen Mom" star has much to celebrate in her pocket lately. She graduated in Mass communication, while she will be welcoming her third child anytime soon. She announced her third pregnancy in February. Later on, she confirmed that the father of her third baby is Chris Lopez. She wrote on her blog saying:
"Please know this was a choice I made. I know this isn't an ideal situation but I know everything will be okay."
Update
Kailyn Lowry delivered a baby boy who will be one this summer. His name is Lux.
Short bio on Kailyn Lowry
Kailyn Lowry is an American actress and MTV reality personality who was selected to be on Teen Mom 2 after previously starring in 16 & Pregnant. She also released a book called "love is Bubblegum". More Bio…