Teen Mom 2's Jenelle Evans Shuts All The Pregnancy Rumors Going Around; Says 'You All Need to Chill'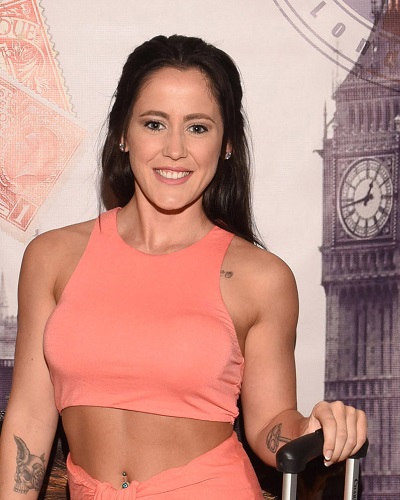 Being the public figure, it is quite obvious that the rumors come alongside. Recently, Teen Mom 2's Jenelle Evans grabbed all the attention of media with her rumors going on. As there are the rumors going on about the pregnancy of Jenelle, people want to know that is she really expecting a baby or it is just a fake story. So, let's find out the truth behind the story.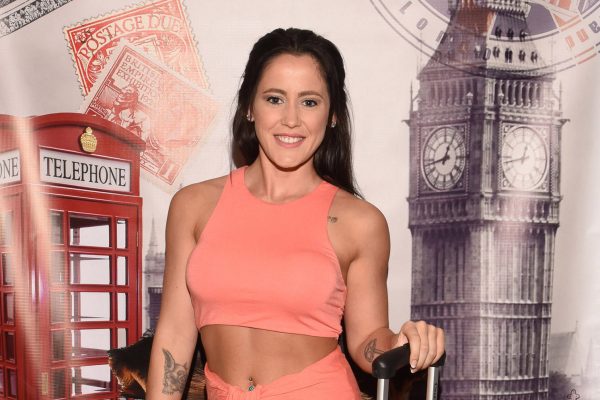 Also read Teen Moms Star Kailyn Lowry, Jenelle Evans, Farrah Abraham and Model Amber Rose Flaunting their Cleavage with the strapless and Push-Up Bra!!!
'Teen Mom 2' Star Jenelle Evans  responds and shuts the pregnancy rumors
No, she is not pregnant! Teen Mom star Jenelle Evans confirmed about not being pregnant through her recent tweet on Thursday, July 13. She posted a tweet which says:
"You all need to chill spreading rumors about being pregnant. I got the mirena BC implant immediately after having Ensley. No more babies!" she tweeted, putting an end to speculation that she's expecting her fourth child.
You all need to chill spreading rumors about being pregnant. I got the mirena BC implant immediately after having Ensley. No more babies! 😂

— Jenelle Evans (@PBandJenelley_1) July 13, 2017
Evans is the mom of a baby girl Ensley with fiancé David Eason. Moreover, she is also the mother to sons Jace and Kaiser. Likewise, her mom Barbara has the custody of her another child Jace whose dad is Evans' ex, Andrew Lewis. As per the documents, the MTV personality gave up custody of the little boy in 2010 on the hit docu-series.
Moreover, her mom and she had been barred in a custody conflict over Jace for years. However, Evans was recently granted more visiting with her eldest child, but not full custody.
Also, Read  Shocking Statement given by Jenelle Evans; She has no plans to invite her co-star in Teen Mom 2, 
More on her pregnancy rumors
The relationship between Evans and Eason was documented by MTV. Likewise, they announced their engagement on Instagram in February. Evans shared a photo of her on Instagram showing off her engagement ring with Eason, with the caption which says:
"We've decided on forever! #PerfectTiming," 
Similarly, her another post of last week on Instagram somehow confirms that they're tying the knot on September 23.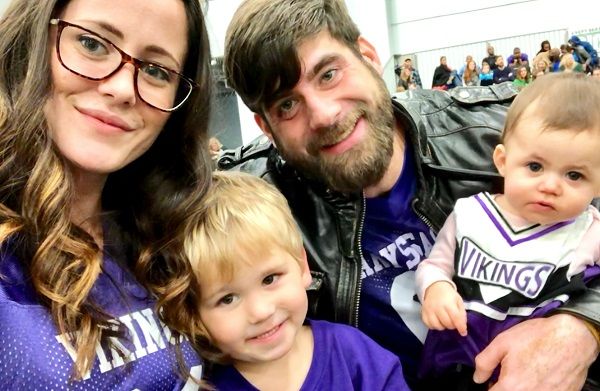 Recently, Evans grabbed all the headlines and that is not for good reasons. She was in the limelight after she revealed that she almost died from a heroin overdose. During the interview with E!News, she mentioned:
"I think my low point was with my drug issue and the whole heroin thing, almost overdosed and died. I was trying to run away from my problems."
Also, through the previous reports, we came to knew that Evans tried the treatment, and with help from her fiancé, is now in a healthier place.
We, MarriedBiography team would like to congratulate and wish them good luck to the couple Jenelle Evans and her fiance David Eason.
The uncaring mother'-The true face of Jenelle Evans
It seems like Jenelle has gained popularity by getting a bad name. She has been unable to prove herself as a good mother. Likewise, Evans has multiple cases registered against her at the local police station. As she prefers to enjoy activities outside her motherhood. People criticized her time and again on the social media for her irresponsible behavior towards her kids.
Similarly, the custody of her elder son, Jace has been handed over to her mother, Barbara Evans. She is trying to acquire back his custody. Jenelle Evans does not take care of her second child as well. Furthermore, she is busy partying, undergoing cosmetic surgeries, or getting under the influence of drugs and completely ignores her children.
Also read Jenelle Evans' uninhibited lifestyle, her multiple relationships, teenage pregnancy, drugs, and jail-A Must Read!
Jenelle Evans undergoes tubal ligation and reveals the reason behind this procedure!
Update on Jenelle Evans pregnancy
The 27 years old Jenelle attended a wedding over Labor Day weekend 2019 with her husband and her three kids. Similarly, she posted four pictures of the wedding and said that she had so much fun. After the post made by her, her fans started commenting about her baby bump.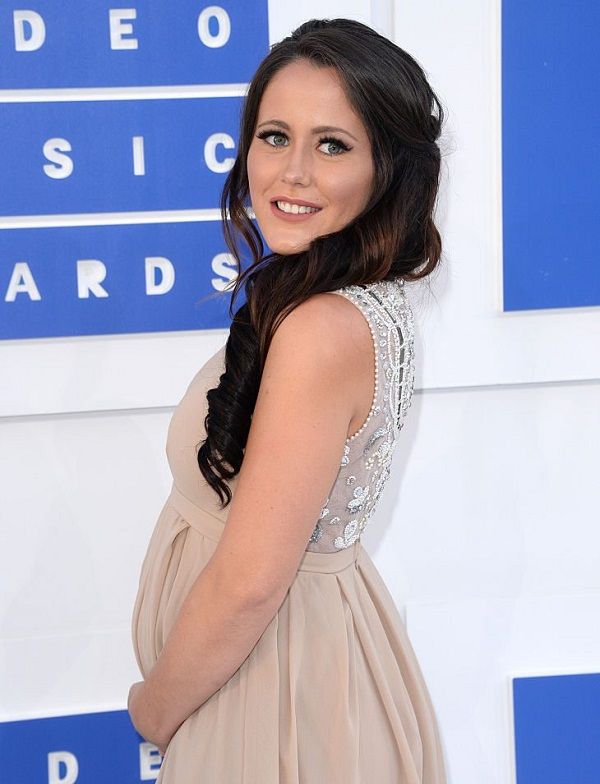 All the comments started getting higher in number and she edited the caption of the post and wrote,
 "Not pregnant, just fat."
After that, it shut all the fans comments asking her if she was pregnant.
More About Jenelle Evans
Jenelle Evans is a reality star who show casts in a reality television series called "Teen Mom 2" which was the second season of the hit reality series "16 AND PREGNANT".  This reality show especially focused on the lives of people experiencing early motherhood. See more bio…
Source: Hollywoodlife