Four Famous and Youngest Single Teen Mom Who Have Pursued Their Career On YouTube!
There are many famous single Teen Mom who have pursued a career on YouTube with their child alongside. These YouTubers have used the social media platform to share their struggle, and journey after getting pregnant at such a young age. As per the report, in every three in ten American teenage girls will become pregnant before the age of 20. And 50% of them don't complete their high school after pregnancy. These teen moms on YouTube are the inspiration for many youngsters as they are raising their children all by themselves alongside pursuing their careers. Here are some of the famous single Teen moms who are famous on YouTube.
1. Allie Brooke
Allie Brooke and her ex-boyfriend dated for two years before she got hit by the big reality which changed her life forever. When she was just in high school, she found out she got pregnant. At the time, she and her then-boyfriend were applying for the college. When the two teens were just figuring out their life further, they got the biggest news of their life. She uploaded a video on June 14, 2017, where she described her initial phase when she found out she was pregnant. On the video, she described: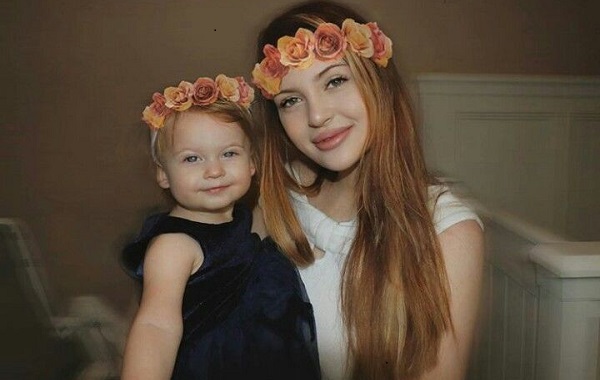 "I'm telling you right now, you could be 17 years old and watching this and you think that you understand everything. You think literally it's you against the world,"
In addition, she also mentioned things not go as we will and saying when you make some of the choices, it comes with the consequences. She was just 18 when she welcomed her beautiful daughter Cartia. She and the baby daddy are no more together and she is raising her daughter as a single teen mom.
2. Lexa Moedano
The 14-year-old girl who was just going to the freshman year of her high school got the biggest news in 2015 which turned her life upside down. The teen found out she was pregnant which left her uncomfortable to open up with her mates at the time. Back in 2017, she uploaded a video on her channel, where she described how she walked through the road of difficulties as a 14 years old pregnant girl. She mentioned that she wanted to keep her pregnancy secret and did not embrace it at all.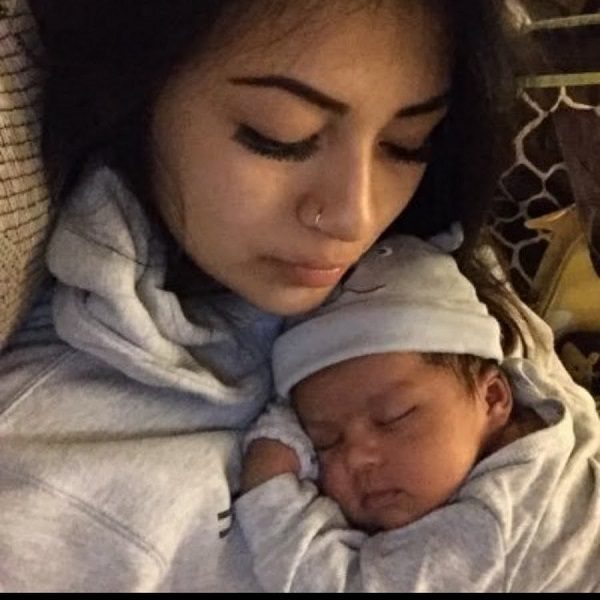 However, with time,  her friends found out about her pregnancy and started to accept it. As the baby father is no more on her life, this teen mom Lexa is raising her son as a single mom. Her mother helps her to look after her son and she is doing her schooling. Though it is very hard to be a single teen mom, she is enjoying and happily raising her child.
You may also read- Teen Mom Maddie Lambert Will Appear On The Maury Show; Her Life, Controversies!
3. Maddie Lambert
Another teen mom who pursued a career on YouTube is Maddie Lambert. When she was just a teen she thought it was the side effect of depression because of her breakup with her boyfriend. Later on, she found out she is pregnant with her daughter when she took the pregnancy test. Though she was young and just went through the breakup, she took the decision to keep her baby. Having a very supportive family she is raising her child as a single mom and also running her YouTube channel.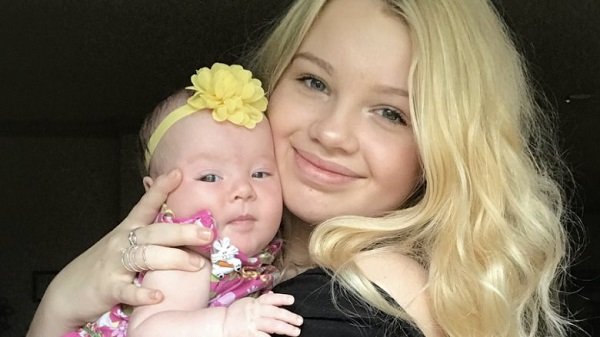 However, she had a very difficult pregnancy and Lambert gave birth to a beautiful baby girl Everly. The YouTuber shared her teen mom shares the struggle of her teen motherhood on YouTube and raises her child. She runs the channel with 1.52 million subscribers on her YouTube channel.
4. Ana Gomez
Ana Gomez was just 13 years old when she found out she was pregnant with her son. This was not much of a surprise as she and her boyfriend were not using protection or any birth control at the time. As she was herself a child at the time, she shared the news with her mother and she was not happy to listen. In one of her videos, she explained: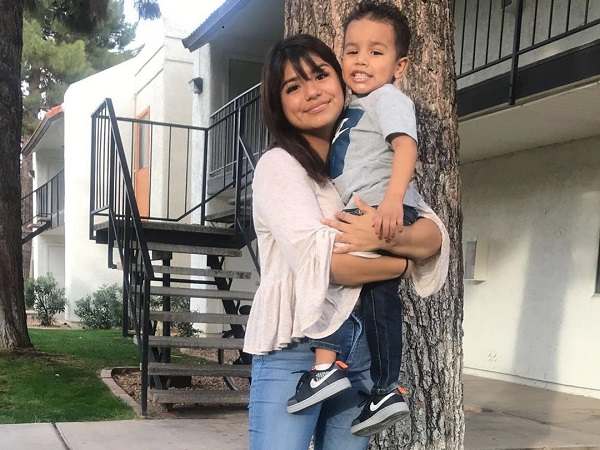 "I let her down. I let my mom down. She just looked at me and she just started crying, and she was like, 'How could you do this to me?'"
While she was pregnant, her family was struggling with finance themselves. They were sharing one bedroom and adjusting them to their home. So, it was obvious her mother did not take the news very well. She is now the mother of a son and raising her child.
You may also read- Teen Mom star Ryan Edwards and wife MacKenzie have a baby girl called Stella!. 
Source: The List, Mom, Blog Feed