Teen Mom's Javi Marroquin has found love with Real World: Skeletons alum Madison Channing Walls!! Is His Ex-wife Kailyn Lowry Jealous Now?! Find out the Beginning New relation and ending of old ones!!
Teen Mom's 2 star Javi Marroquin has a new girlfriend and has already moved on from the old relationship! Do you wanna know who the lucky girl is? Let's find out!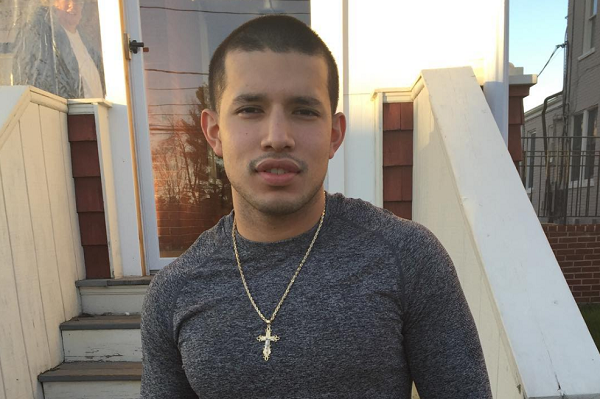 Javi's New Girlfriend
Teen Mom 2's Javi Marroquin has moved on from his ex-wife, Kailyn Lowry, and is dating another reality star, Real World: Skeletons alum Madison Channing Walls. Yes, that's right Madison, who is on Real World: Skeletons!
The two lovebirds faced public heartbreak on their respective reality shows, and are now giving it another chance.
"Javi and I are definitely together. We are definitely boyfriend and girlfriend."
Madison direct messaged to Javi on the Instagram after many fans thought they had similar stories about exes and babies. This kicked off a friendly conversation which quickly turned into nonstop talking, which then a relationship.
"I love that he is a gentleman, And I like his core values and that he has morals and just what he stands for."
Their first date
Their first meeting took place in Philadelphia where they enjoyed a romantic meal at Javi's favorite restaurant.
"We enjoyed a nice bottle of wine and then later I had my friends come out to meet her and we all went out and danced and drank and just had a really good time, It was awesome."
Javi already has the plan in place to visit Austin, Texas next month which is Madison's hometown. And as their romance progressing, Javi's son with Kailyn Lowry and Madison's daughter with Tony Raines are out of the relationship and picture as for now. Things, however, might change with time.
For now, the young dad is holding off on introducing his child to his new ladylove.
"I haven't introduced [Madison] to [my son] Lincoln yet. I learned from my past mistakes where I introduced him way too early on in a relationship, so now I know better," Javi explained.
However, Walls is eager to introduce her little girl to Marroquin in the near future.
"I'm really excited for him to come to Austin next month," she shared. "I'm going to introduce him to my friends and family and [my daughter] Harper, and, yeah, it should just be a really good time, and then we are already making plans for this summer together."
As Javi moves on from his past relationship with Kailyn, he wishes only good things for his ex who is expecting another child.
"Kail knows about the relationship for sure, I'm happy for Kail. I wish her nothing but the best and health and wellness and all of that stuff you know? I'm here for her. We actually are in a good place and I just want health for her and the baby."

"Lincoln is actually the one who told me she was having a baby, He knows what's going on. He's excited to have another sibling."
Javi Marroquin Ex Kailyn Lowry: about his new relationship
"Kailyn [Lowry] says she's so over Javi [Marroquin] and doesn't care that he's got a new girlfriend, but she's acting real jealous. She's been checking out Madison [Channing Walls] on social media since she found out about her and Javi,"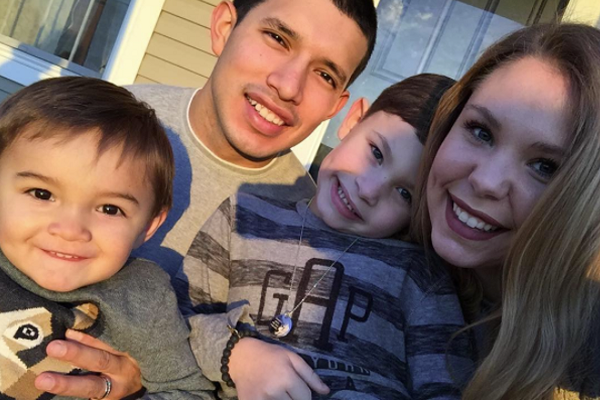 It's funny that Kailyn is filled with envy, considering she's the one who pulled the plug on her marriage to Javi. But it is possible that it took Javi getting together with another woman for the Teen Mom 2 star to realize that she still has some feelings for him. And because she's jealous, Kailyn doesn't want her two children — Isaac and Lincoln — to be around Madison.
"Javi can date whoever he wants, but Kailyn really doesn't want her sons around her. That's always the way she tries to control him — she uses the kids. It's no surprise that she's threatened by Madison, the girl is so pretty with this perfect bikini body. Kailyn's feeling pretty big right now, so seeing Javi with Madison stings. She won't admit it, but it's so obvious she's bitter,"

the source adds.

Update on Javi Marroquin

The couple Javi and Madison have broken up after two weeks of dating in April 2017.
Short Bio on Javi Marroquin:
Javi Marroquin is a Reality star who is best known for appearing on Teen Mom 2 alongside his ex-wife Kailyn Lowry. He is best known for appearing on Teen Mom 2 alongside his wife Kailyn Lowry. He has a massive Twitter presence with over 350,000 followers. He is the ex-husband of famous American author Kailyn Lowry. More bio…