Engaged Kyle Sandilands and Tegan Kynaston expecting their 1st child together! Psychic predicted 'will have twins'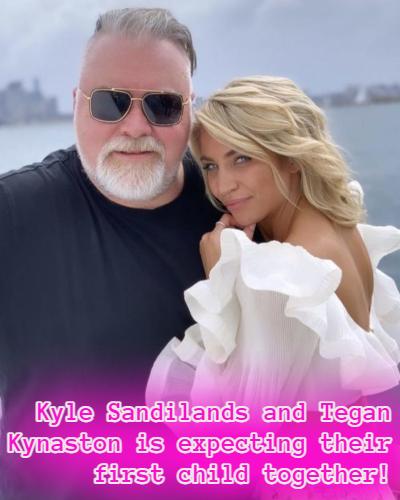 Kyle is an American renowned radio host, reality judge, television personality
He is expecting his first child with his fiancee Tegan Kynaston
Psychic John Edward has predicted Kyle and Kynaston will have twins
---
Is Kyle Sandilands and Tegan Kynaston will really have twins?
Kyle Sandilands, 50, announced on 'The Kyle and Jackie O Show' that he is expecting a child with his fiancee Tegan Kynaston. Just weeks ago, Sandilands proposed to Tegan during a holiday in Port Douglas in January 2022.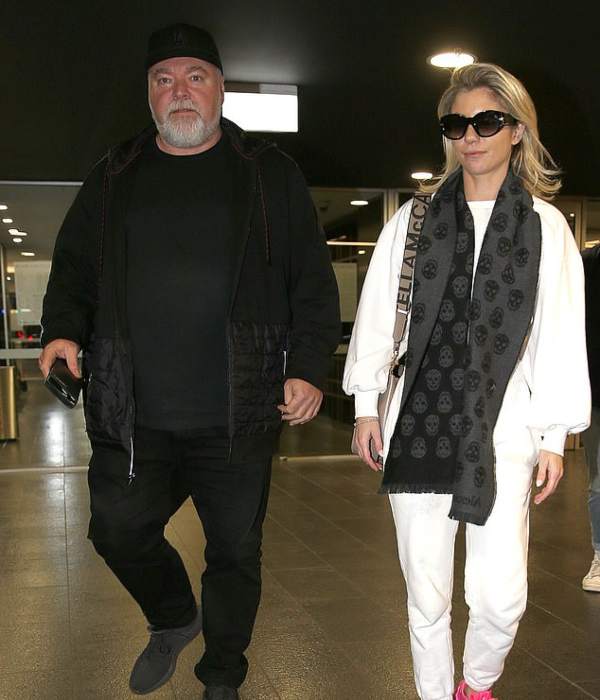 Sandilands made a big announcement on-air during the show on Monday morning in honor of Valentine's Day. He also invited his fiancee on the show as a guest to break the news. The radio host said that 'he was hoping for either a girl… or a little gay son'.
He also disclosed that the baby is due in August. Over his big announcement, his co-host noted,
"Congratulations! You know how excited I am for you guys? I never thought I'd see the day that Kyle would become a dad and I'm so pleased for you both."
Also read "Glimpse of Bella Hadid and her boyfriend Marc Kalman of their Valentine's Day"
This will be Sandilands' first child with Tegan. Tegan is three months pregnant right now. The couple doesn't know the baby's sex yet but has already decided on names for both girls and boys.
The radio host has always been open on-air about his journey to fatherhood. In December last year, he confirmed the success of undergoing fertility testing.
He told to Dail Mail Australia,
"[Tegan] is all good, obviously. She's a young and healthy woman. So it's good to know that everything's fine in that area so it won't interfere with any future plans"
The beautiful couple has been dating since 2019. Prior to that, Kynaston worked as a personal assistant to Sandilands. Sandilands and Anthony started courtship after he ended an eight-year romance with long-term Imogen Anthony.
Psychic predicts couple will have twins
Just an hour after the pregnancy announcement, Kyle asked psychic John Edward about the gender of the baby. Surprisingly, the famous medium has predicted Kyle and Kynaston will have twins.
He said,
"Truth be told, when I felt it for you, I felt like twins,"
Kyle then revealed that his mother's side of the family had twins. Also, he admitted that he was "generally wrong" in his predictions. Then John said that when someone has a "Gemini baby," he sees twins.
He explained,
"Gemini is a sign of twins for me, but it could be when people have back-to-back pregnancies,"
Also read "Ashley Graham Shares The First Picture Of Twin Boys Since Their Birth And Reveals Their Name"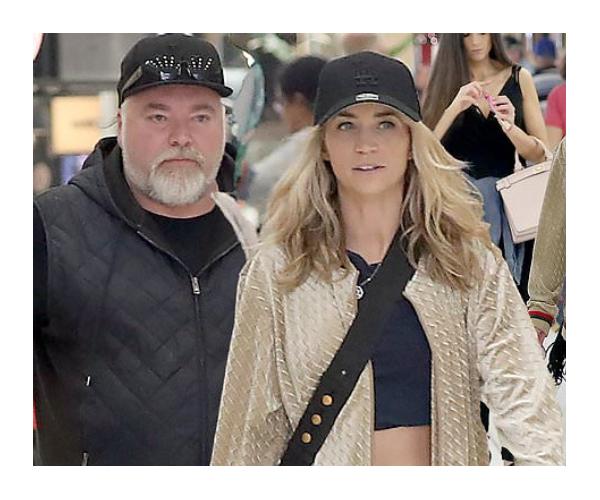 More about Kyle Sandilands
Kyle whose full name is Kyle Dalton Sandilands is an American radio host. He is the host of the weekday morning radio program The Kyle and Jackie O Show on Sydney's radio station KIIS 106.5.
Prior to that, he served as a judge on Australian Idol from 2005 to 2009, hosted the reality show Big Brother (2008), and judged Australia's Got Talent (2010), and The X Factor.
Sandilands is better recognized for his controversial on-air stunts and offensive comments. He is previously married to pop singer Tamara Jaber but unfortunately, they split in July 2010.