Tekashi 69 Speaks for the First Time About His Brutal Gym Attack!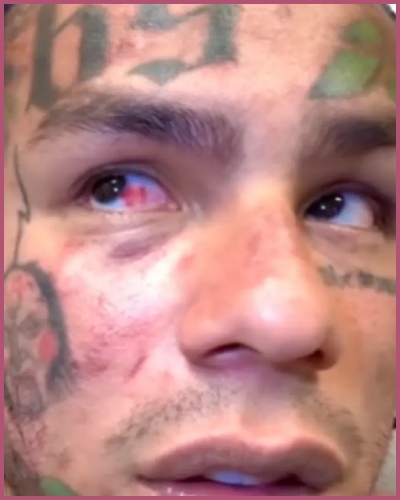 Tekashi 69 finally spoke about the brutal attack he faced earlier this month in Florida.
The rapper slammed the three men who attacked him outside a gym in the city.
Police have arrested the three men who shamelessly attacked the rapper.
---
Tekashi 69 calls his attack nothing but cowardly
Tekashi 69 is calling out the three men who inhumanely attacked him outside a gym in Florida earlier this month.
The rapper calls their action "nothing but cowardly."
The Gooba rapper, 26, has spoken for the first time on Instagram after being brutally beaten by unknown men and left in the hospital.
Tekashi shared a video of the attack on social media and wrote,
"For 2 years I been walking around with no security," 

"Not saying I promote that BUT now you see I really never hid from anything."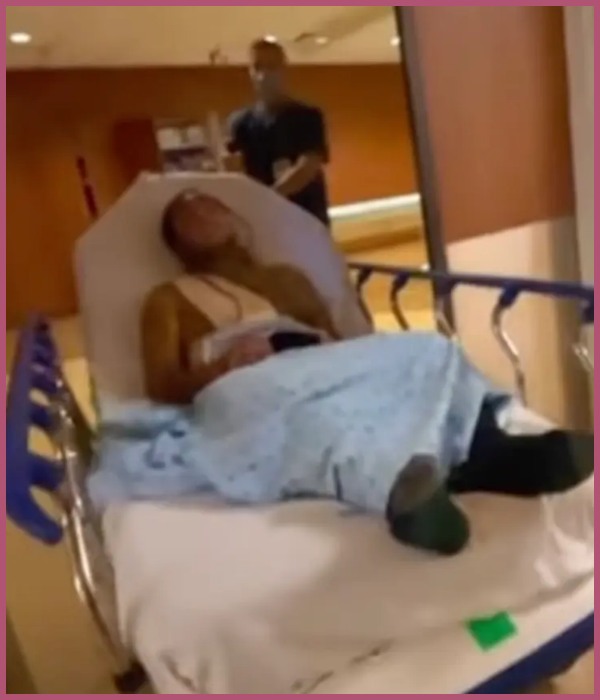 The rapper whose real name is Daniel Hernandez called the three men cowards but changed his tune saying that he was not mad about the unfair incident.
He explained,
"In the street there's no rules so I cant say they were wrong,"
He also said that he had "nothing to do with" the business they were trying to settle.
The rapper continued,
"I'm happy to be here still. And I want to say I love my fans. Thank you,"
The MALA singer concluded his message, by writing,
"P.S : I never knew we respected jumping people. When did that ever become a W???"
Also, Read Who is Tekashi 6ix9ine beaten by? Identified his three attackers
Tekashi received support and backlash after his gym attack
Fans took to social media to show their support for the rapper while some trolled him for his controversial past actions that might have led to the terrible situation.
One fan wrote,
"He's lucky he's alive. He chose this life honestly."
One user commented on Tekashi's  controversial  behavior, writing,
"I hate to say it… But I knew he was going to be touched one day. Outside out of the case he had going, 69 really said some foul things that you really cant take back. You gotta stand on that, especially when the general public may not care for you."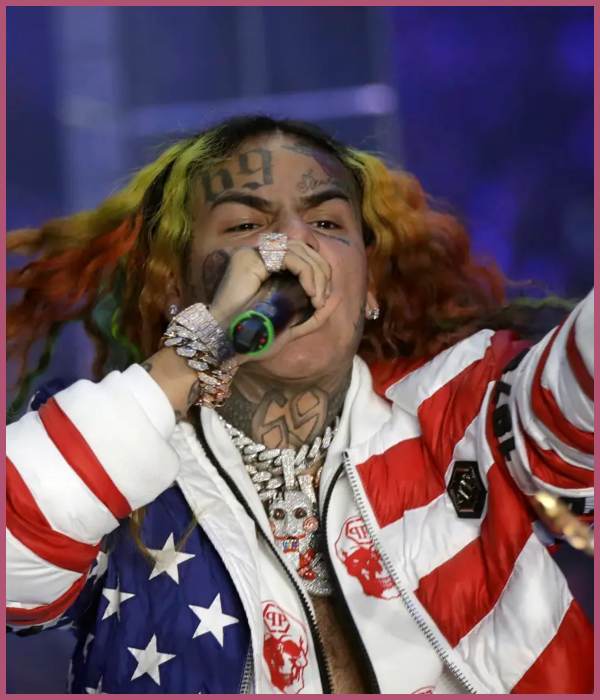 Another added,
"You get what you put out. No worries, he'll be back to running his mouth as soon as he's out of the hospital."
Police have arrested all three men, Rafael Medina Jr., Octavious Medina, and Anthony Maldonado for barbarically attacking the controversial singer.
The incident took place when he was using the sauna at LA fitness in Miami.
Footage shows the three men yelling at the rapper to "shut the f—k up" and punching him in his face as he falls on the bathroom floor.
Then Tekashi, with a bloodied face walked out of the bathroom, saying, "Y'all n–s jumped me."
Soon after the incident, Daniel was rushed to the hospital to treat injuries to his ribs, back, and jaw, as well as cuts and bruises.
Also, Read Tekashi 6ix9ine Rushed Into Hospital After Being Beaten Badly By A Group Of Men in Florida