Tekashi 6ix9ine Booted from a Miami Baseball Stadium after Getting Too Drunk and Causing Havoc!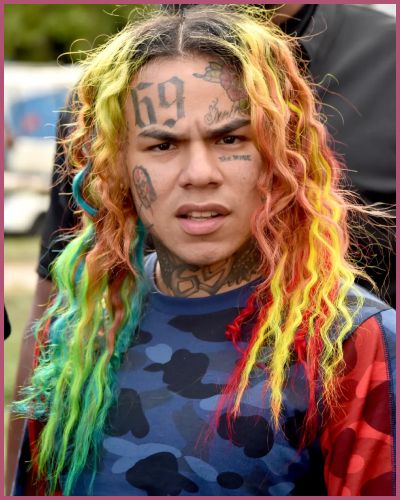 Tekashi 6ix9ine was thrown out of a baseball stadium in Miami for getting too drunk.
The rapper was so drunk that he was interrupting other guests at the venue.
Just two months ago, Tekashi was kicked out of a restaurant for being too drunk.
---
Tekashi 6ix9ine causes a problem at a baseball stadium in Miami
Tekashi 6ix9ine needed to leave a baseball stadium in Miami on Friday night after drinking too much alcohol and causing a serious problem.
A source revealed,
"He was heavily intoxicated and interrupting other guests' experience,"
The source confirmed that the security had to remove the Mala rapper, 26, from his section for disturbing the audience.
One eyewitness said,
"He was drunk, he was inebriated and he was out of control,"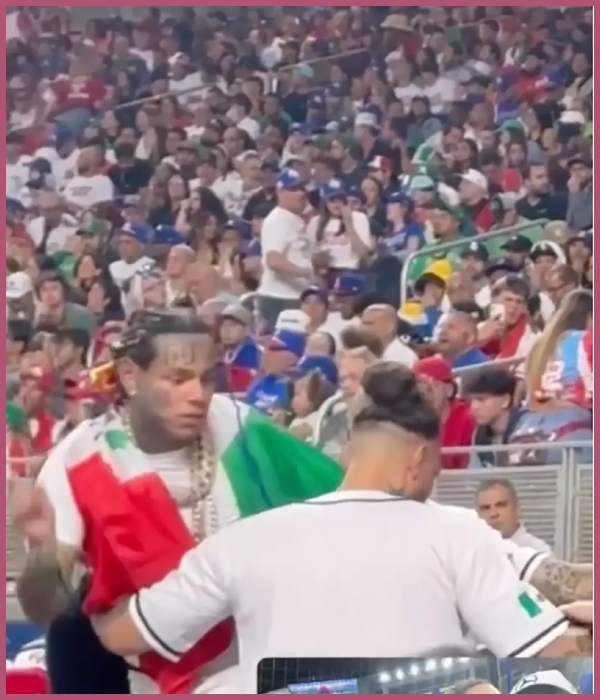 "There were a lot of families there last night and he was bothering people."
The rapper of Mexican descent was present at the Loan Depot Park for Mexico's game against Puerto Rico for the World Baseball Classic.
A viral video showed the Trollz rapper standing up and blocking other people's view as he abnormally waved his huge flag and pulled on the net.
Tekashi also drank so much booze that he lost his balance and fell over the place.
Also, Read Hollywood Celebrities Never Seen Before Photos When They Were Drunk And High!
Tekashi is not a rule follower
When it was too much, some officials present at the scene were asking the controversial rapper to leave. However, two of his friends tried to intervene.
The rapper had no choice but to walk out of the stadium. As he went on, he waved his large flag and greeted some fans.
The incident happened toward the end of the match so Takeshi was causing some problems for the fans.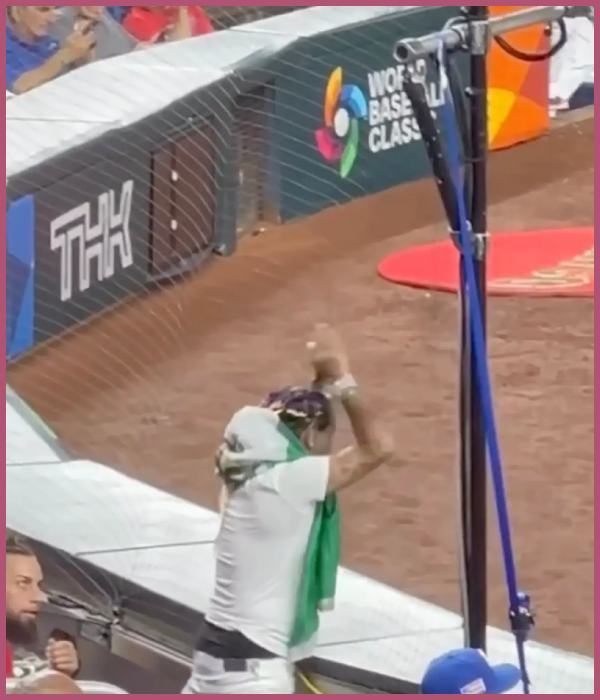 An eyewitness claimed that the rapper finally got into an elevator and left the place for good.  After that, he did not return to his original seat and fans could watch the rest of the match in peace as Mexico won over Puerto Rico 5-4.
Well, this is not the first time the rapper is guilty of disturbing the vibe of an event as he has a  long history of doing so.
In January,  the controversial personality was forcefully thrown out of a Miami restaurant for being too drunk.
A source at the time said that he was pouring bottles of tequila into other people's mouths for free which was not okay with the management of the eatery.
The rapper whose real name is Daniel Hernandez is pretty much not a rule follower. In 2019, he served two years in jail for racketeering conspiracy and other charges.
Also, Read Ben Affleck Revealed The Reason Why He Looked Sad at the 2023 Grammy Awards!