'Born to be a Trouble!' Tekashi 6ix9ine Rushed to the Hospital after Being Beaten by a Group of Men in LA Fitness Sauna!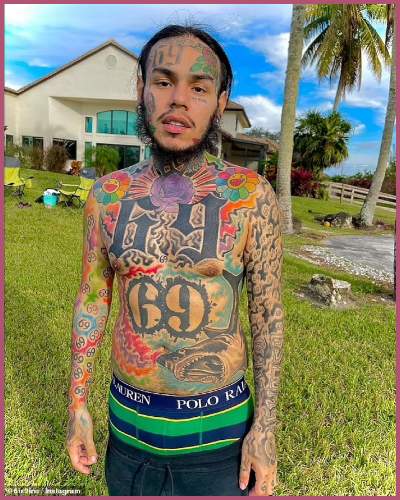 Tekashi was attacked by some men in the sauna of a Florida gym.
The controversial rapper did not have his security team with him at the time of the attack.
The rapper's ribs, jaw, and back were also badly injured during the fight.
---
Tekashi 6ix9ine reaches the hospital after a terrible fight
Rapper Tekashi 6ix9ine is always a troublemaker.
The controversial rapper had to be rushed to a hospital via ambulance on Tuesday evening in Florida after a group of men bitterly attacked him. The unfortunate event took place in the sauna of an LA fitness.
Tekashi's lawyers said that the 26-year-old was out without his security team at the time. He did his best to defend himself from those strangers but failed.
The rapper who is known for his troublemaking nature was then rushed to a local medical facility after passerby people heard the noise. The manager of fitness called the police and emergency services.
The MALA singer, whose real name is Daniel Hernandez had a swollen face and a gash near his neck.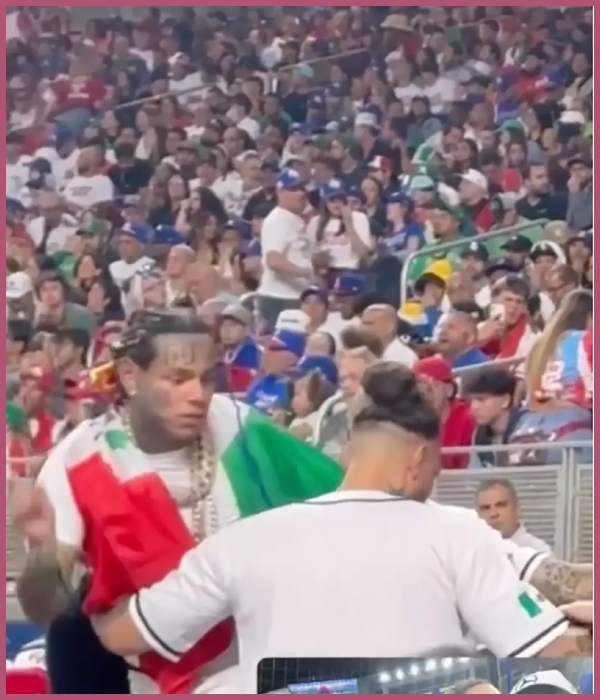 Sources confirmed that he also injured his jaw, ribs, and back in the violent fight.
The rapper's lawyer also said that he will inform federal authorities to coordinate the case.
In a clip that went viral on social media, some men can be seen punching and kicking the musician as he made his way to the gym bathroom.
It is not sure if the attack has to do with any of his past activities.
Last month, Tekashi showed off a metal case containing a lot of money.
In 2020, Tekashi was released from custody after his 2019 sentence for a racketeering case.
If that is not enough, the 26-year-old also faced many criminal charges like racketeering, attempted murder,  possession of a gun, and assault with a weapon.
Also, Read Tekashi 6ix9ine Booted from a Miami Baseball Stadium after Getting Too Drunk and Causing Havoc!
Tekashi created a scene at a Miami stadium under the influence of alcohol
Tekashi also got into a serious tense situation on Friday. He had to leave the Miami Loan Depot Park after creating quite a scene during the match under the heavy influence of alcohol.
A source said at the time,
'He was heavily intoxicated and interrupting other guests' experience,'

'He was drunk, he was inebriated and he was out of control. There were a lot of families there last night and he was bothering people.'
He was there to see the World Baseball Classic ballgame between Puerto Rico and Mexico.
Fans took to social media to comment on the rapper's shameful incident.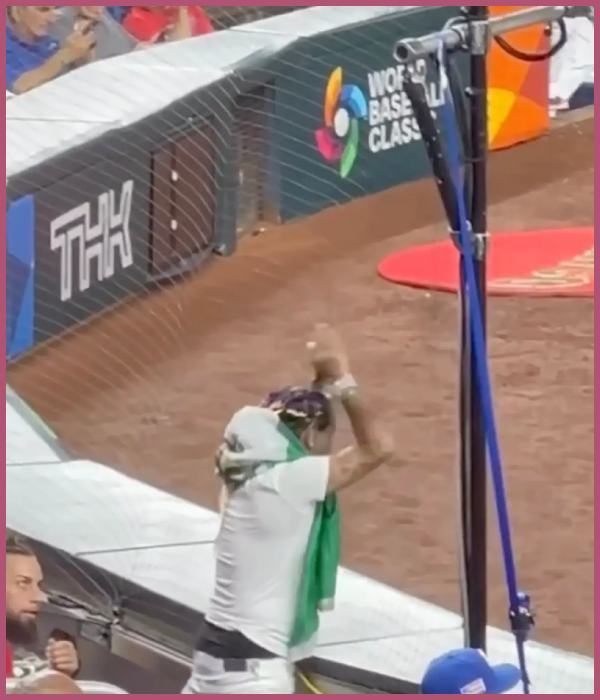 One wrote on Instagram,
"Idk why people act like they never seen a drunk person"
Another wrote,
"Show him now laid up in that hospital!"
A third added,
"Bro got that money he could do what ever he wants.!..!"
In August of last year, the rapper's then-girlfriend punched him several times at a Miami nightclub. Cops arrested her right away for the incident.
Also, Read Hollywood Celebrities Never Seen Before Photos When They Were Drunk And High!