Tekashi 6ix9ine Rushed Into Hospital After Being Beaten Badly By A Group Of Men in Florida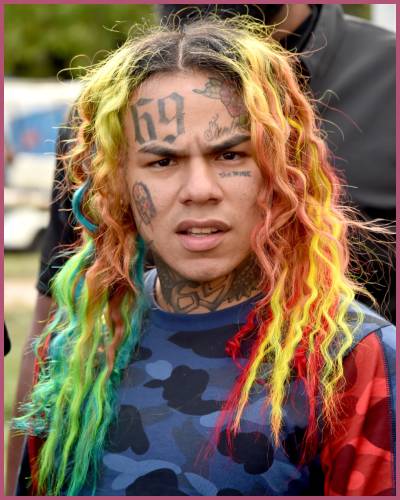 Rapper Tekashi 6ix9ine was rushed into hospital after being brutally beaten by a group of men in Florida.
His attorney said that the rapper was attacked in the bathroom of a Florida gym by a group of men and had injuries to his face.
---
Tekashi 6ix9ine was rushed into hospital after being brutally beaten
According to reports, rapper Tekashi 6ix9ine was hospitalized after being assaulted by a group of men in an LA Fitness gym in South Florida. The rapper had injuries on his face and bruises as a result of the attack.
His attorney, Lance Lazzaro, stated that the assault occurred both inside and outside the gym's sauna and that his client tried to defend himself against the three or four attackers.
Moreover, he also reported that Tekashi had cuts and bruises on his face, and the group of men fled the scene when employees at the gym came to help.
Following the incident, people contacted the police and Hernandez was transported to a nearby hospital by ambulance.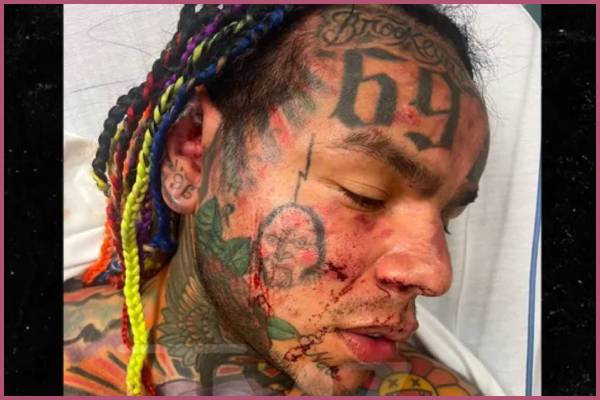 A video capturing the incident was published on social media
CBS Miami reported that a video uploaded on Twitter displayed Tekashi 6ix9ine being kicked by two men while on the floor of the gym. One of the attackers also grabbed his hair while saying, 
"Take a picture. I'm gonna be famous now."
They also called him a rat and that he would not be tolerated in their hood.
Another video depicted him walking around the gym with a face covered in blood.
His lawyer informed TMZ that the artist did not have any security with him during the assault, and he now intends to arrange protection for him in public places.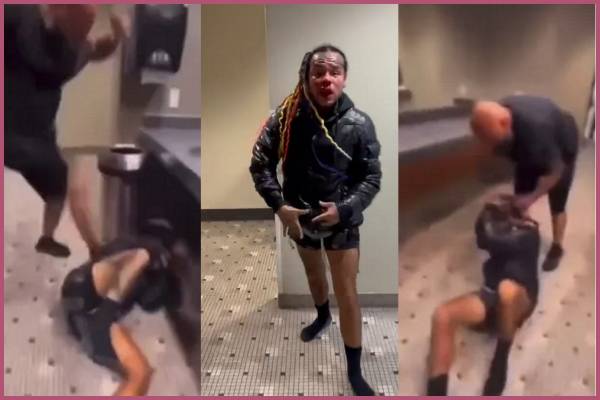 Tekashi 6ix9ine pleaded guilty to nine felony charges in 2019
In 2018, '69' was arrested on several charges including racketeering, firearm possession, armed robbery, and attempted murder. This was part of a broad crackdown on New York gangs, which led to the arrest of nine gang members.
Facing a minimum of 47 years in prison and a maximum of a life sentence, he decided to cooperate with the prosecution, abandoning his co-defendants and becoming their main witness.
He testified in court about the inner workings of his gang and his own involvement in crimes such as robberies, assaults, and drugs. One of his co-defendants, Anthony Ellison, received a 24-year prison sentence, while he was sentenced to just a couple of years behind bars.
However, he was released in April 2020, after serving 13 months, due to concerns about the COVID-19 outbreak in prison. The rapper had pleaded with officials to be released, citing fears of contracting the virus while in jail.
You may also like to read: Julia Fox's Father And Brother Arrested! Reason Explained
He was recently kicked out of a baseball stadium in Miami for being too drunk
Tekashi 6ix9ine was asked to leave a baseball stadium in Miami due to his disruptive behavior after drinking excessively recently in March.
An eyewitness stated that the rapper, who is of Mexican origin, was heavily drunk and bothering other fans, including families, causing disturbances in their match experience.
A source told Page Six:
"He was heavily intoxicated and interrupting other guests' experience."
The incident occurred during Mexico's game against Puerto Rico for the World Baseball Classic at LoanDepot Park.
"He was drunk, he was inebriated and he was out of control. There were a lot of families there last night and he was bothering people."
A video posted on social media showed the rapper obstructing other fans' views while waving his flag and pulling on the net. He was losing his balance and falling over due to excessive drinking.
Also, read Kyle Chrisley, Todd Chrisley's Son Arrested for Aggravated Assault!