Ten male and female celebrities who sport sideburns! Scan the list!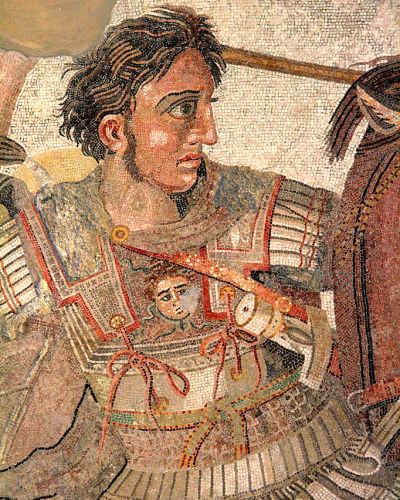 Every one of us is aware of what a sideburn means. It is a strip of facial hair which is grown on the sides of the face extending from the front hairline to run parallel and in front of the ears on both sides.
A bit of history
Alexander the Great has been shown in portraits to be having the sideburns. During the Napoleonic era, military men used to sport this type of hair growth. Soon this Western trend spread to the Far East as well and people in Japan were also seen growing this type of side-locks.
The youth in South America also adopted this as a fashion. In the 19th century, they took a more extravagant style and were named as side whiskers. By the start of the 20th century, they went out of fashion. They returned in the 1950s when Marlon Brando and Elvis Presley were seen keeping sideburns. They depicted manliness and aggression. The fashion soon got the attention of the hippie youths and was common in them. It was also for some time common amongst the gay club attendees in San Francisco and Sydney.
Would you not want to know who of your famous Hollywood stars commonly kept sideburns? Let us do a quick check!
Bradley Wiggins-The 2012 winner of Tour de France and London, British super cyclist Bradley Wiggins created a sideburn mania amongst his fans when he won the game.

Source: The Independent (Bradley Wiggins)

His fans across the nation wore it in order to cheer him and support him in the competition.

George Best-Northern Irish professional footballer George Best in the 1960s could be seen sporting a thicker and broader version of this style.

Source: The Hollywood News (George Best)

His many pictures depicting him with the thick side-locks can be seen across the internet and picture galleries.

Jack Nicholson-American actor and filmmaker Jack Nicholson used to have this type of side haircut during his young days.

Source: interest (Jack Nicholson)

He had this cool facial hair look in the1970 American drama movie Five Easy Pieces.

Elliott Gould-Elliott Gould, this famous American actor known for playing the character of a father of Monica and Ross in Friends had during his young days a pair of furry sideburns which did give him a different and more mature look.

Source: Pinterest (Elliott Gould)

Warren Beatty-Warren Beatty, the highly talented American actor and filmmaker used to sport the attractive sideburns and seduce the ladies with it. It gave him a macho and rebellious look which was extremely liked and loved by the ladies during that time.

Source: Daily Mirror (Warren Beatty)
If you thought that only male stars wore sideburns, well then you are wrong. There are some female celebrities as well who decided to put their side facial hairs to good use by converting them into some sort of a sideburn. Let us take a look at them!
Selena Gomez– This Mexican beauty had a small element of sideburns which only adds to her beauty.

Source: Pretty Princess (Selena Gomez)

Vanessa Hudgens-This beautiful lady, Vanessa Hudgens lets a few hair locks slip in front of her ears and appear as sideburns. Her fans are happy with the confidence she displays with keeping this hair there.

Source: Wikipedia (Vanessa Hudgens)

One of the Oh no They didn't Know user wrote:
"She is extremely beautiful, looks stunning at the premiere. I really love how she rocks her sideburns (gasp) and fuller brows,"
Lily Collins-Actress Lily Collins has wispy little sideburns which contribute to her stunning looks and she too is bold enough to wear them rather than letting the scissors do the job! Great indeed!

Source: The Hollywood News Source (Lily Collins)

Nina Dobrev-

Source: Pinterest (Nina Dobrev)

American actress Nina Dobrev ha a bit more hairy hairline but she takes it well and when she puts her hair up into an updo, she lets those baby hairs loose which forms a minor sideburn. She is not afraid to sport it when she attends any major events in the industry.

Demi Lovato-American singer Demi Lovato was born with black hair and thick eyebrows. She dyes her hair changing the colors often.

Source: Billboard (Demi Lovato)

She has extra-long sideburns but she is not afraid to sport it. She does not clip them and these sideburns only give that extra life to her beauty.
You may like to read:
Know what odd jobs your favorite celebrities did before they got fame and wealth!