The tennis player Rafael Nadal and his girlfriend of 14 years Xisca Perello are engaged!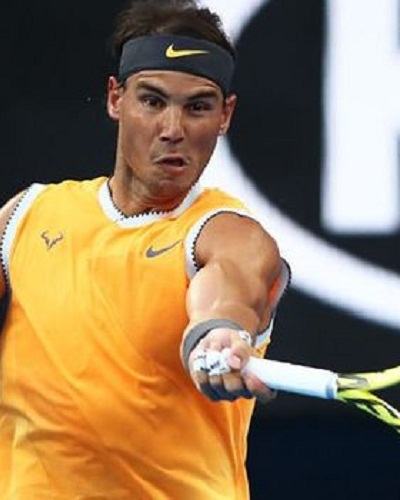 Most of the celebrities want to keep their personal life away from the prying paparazzi. The same is the case of the tennis player Rafael Nadal who had a secret engagement with his longterm girlfriend Xisca Perello in May last year and did not let his fans know about it until now.
Rafael Nadal and Xisca Perello are engaged
Xisca Perello and her beau Rafael Nadal who is a famous tennis player were recently at the Australian Open last week. Xisca, 30 was also present in the stands and was in full support of her boyfriend Rafael Nadal, 32. She was in the player's stand during the finale of men's singles along with Carlos Moya who is the coach of Rafael. She looked stunning and gorgeous in her leopard dress.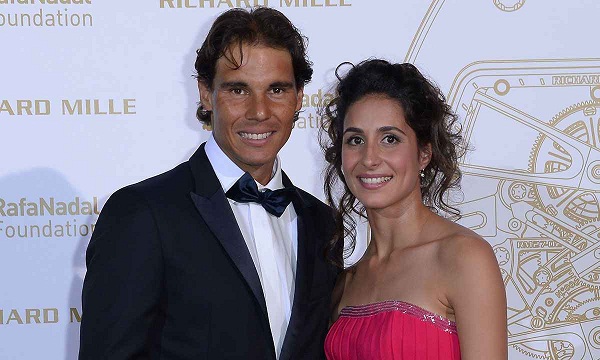 But she was disappointed when Rafael was not able to defeat Novak Djokovic in the final last weekend. The smile on her face was missing as Rafael was not successful in getting a win.
News then emerged that the pair is engaged in May 2018. So it was a secret engagement which Rafael had managed to keep away from the spotlight until now. The couple got engaged during a romantic trip to Rome last May.
HOLA which is Hello Magazine's sister publication also reported that the wedding is not far. The couple will walk down the aisle together in Mallorca and it will be this autumn.
Rafael Nadal and his interview after the match finale
Rafael lost during the Australian Open. He said that it was a tough year for him. He stated:
"I have been going through tough times over the past year,"
He added:
"I only played in nine events and had to retire from two, and I was not able to play professional match since the US Open."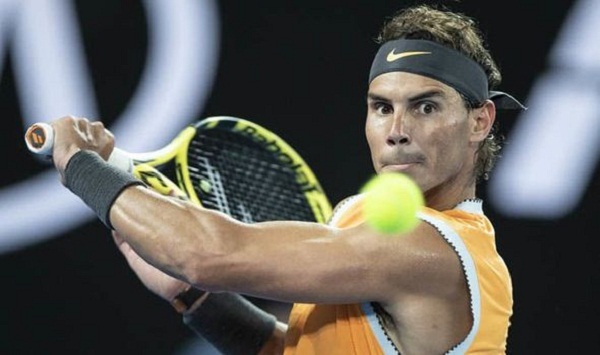 Rafael had an abdominal muscle strain and also an ankle surgery last year. He was not in good form for the play. He said:
"Even though tonight was not my night, it was very important for me in coming back from injury,"
During his interview after the semi-finals last Thursday, the interviewer had questioned him about Xisca whose real name is María Francisca Perello. Jim Courier who is a former tennis champion asked about Maria and about their time together. He put his question thus:
"Maria, she's back in Australia this year. I'm wondering what do you guys like to do when you're not working here in Australia when you have a bit of time?"
Rafael answered:
"As I said to you a couple of years ago in 2017, I think it was the first time she was able to be here, that she had received a wildcard in that moment and now after 14 years together she doesn't need wildcards.

"She comes wherever she wants."
Xisca Perello and her previous interview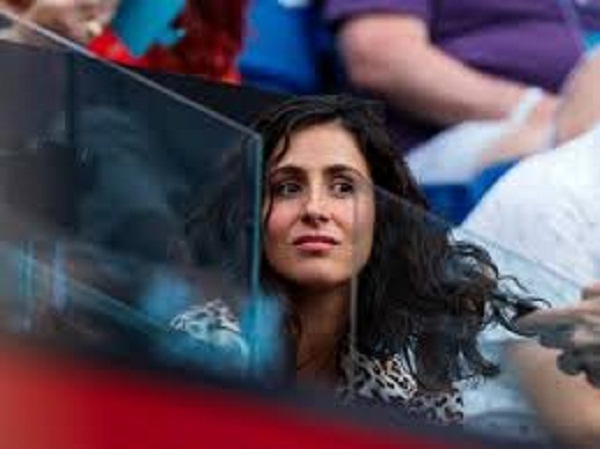 On a previous occasion, Xisca had said that she prefers to not be at her boyfriend's matches since she did not want it to affect their sweet relationship. She had said:
"He needs his space when he is competing, and just the idea of me hanging around and waiting on his needs all day tires me out.

"It would asphyxiate me. And then he would have to be worrying about me… No. If I followed him everywhere, I think there's a risk we might stop getting along."

Also read YouTuber Tana Mongeau is engaged to Bella Thorne! Read about her polyamorous relationship!
Credit: Express UK