Teresa Giudice partying in Greece while her husband Joe Giudice is in custody!
The star of the show, "The Real Housewives of New Jersey", Teresa Giudice's husband Joe Giudice is going through some serious legal issues. The reality T.V star's husband is nationally from Italy and has been going through some serious legal issues which could result in him getting deported back to his country. However, for the reality star, the problem couldn't be any bigger than partying with her girlfriends.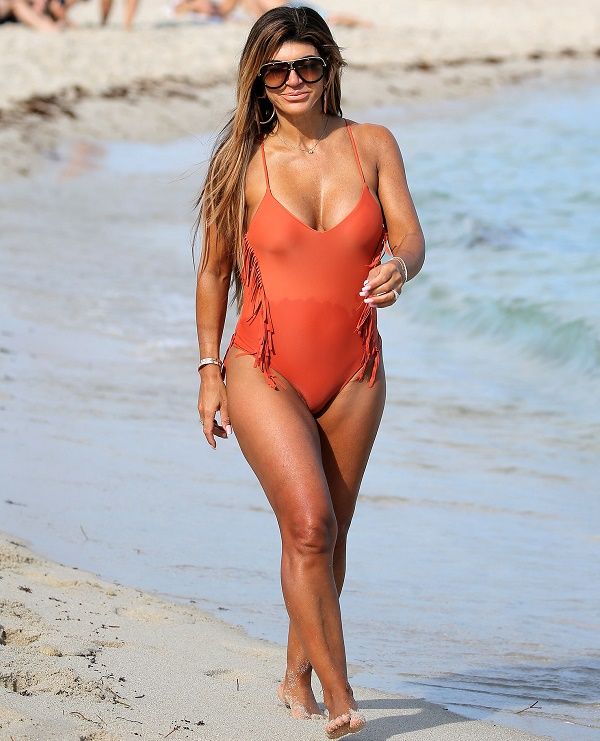 Teresa is currently on a vacation with her girlfriends in Greece. She was partying with her girlfriends on a beach in Mykonos on Tuesday, August 27. Apparently, the star was not wearing her wedding ring while partying. Although close sources to the star clarified saying she only removed the ring to avoid any situation of losing it, it has already raised some eyebrows.
People just can not turn their heads from the reality star as she is off having a great vacation and bikini partying while her husband is in custody of ICE waiting for the decision of the US Government. This has stirred some serious pot.
Also, read about Reality TV stars Stassi Schroeder and Beau Clark get engaged…. in a cemetery!
Joe Giudice's previous criminal charges and his current charge!
Joe was only released from his 41-month prison sentence before being held by the ICE in custody. The 47-year-old Italian immigrant was apparently in the Pennsylvania federal Prison facility for conspiracy and bankruptcy fraud.
Moreover, Teresa also finished her own prison time prior to that of her husband for the same charges. She spent 11 months of prison time herself. She was released on December 23, 2015.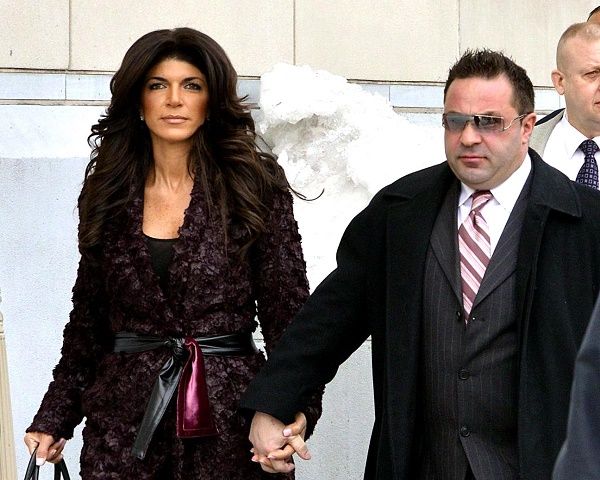 Joe is currently facing possible deportation issues with the US government. Joe came to the USA early as a child and apparently never obtained American citizenship.
The immigrant court has ruled Joe to deport back to Italy but his lawyer has filed an appeal against the order. As of now,  Joe is waiting for the court's decision to the appeal at the immigration center.
Also, read about Reality TV personality Chad Johnson slammed many cast members! Know about his girlfriend, family, etc.
"We will go our separate ways if Joe is deported"!
It is only some time till we know whether Joe will get deported or not but Teresa has already made some serious decisions. Teresa apparently revealed that the couple would go their separate ways if her husband gets deported. In her own words, she told reunion host Andy Cohen,
"I'm not doing a long distance relationship. I'm not doing it. I want somebody with me every day. I know exactly what happens, I'm sure he'll be with other women. It happens. You do the long-distance thing, it's not going to work. I'd be like, 'Bye-bye.' "
The two married in 1999 and have three daughters together. Eldest- Gia (18), middle- Milania (13), and youngest-Audriana (10). According to Teresa moving to Italy with her three daughters just isn't that easy for both Joe and Teresa and especially to the children.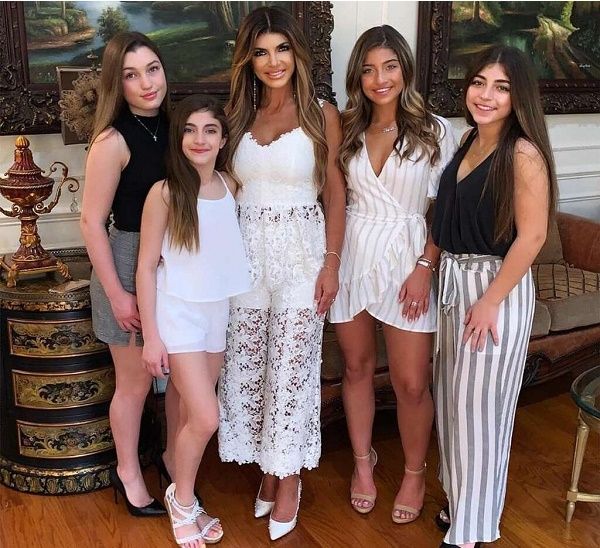 Also, read about Reality TV star Tyler Baltierra expresses his immense love with wife Catelynn Lowell via a sweet Instagram post!
Short Bio on Teresa Guidice
Teresa Giudice is an Entrepreneur and reality television cast member. He became popular with the show The Real Housewives of New Jersey. Teresa is also an author. His books Skinny Italian Cookbooks and Milania Hair Care are very famous in the market. See more bio…