Teresa Giudice Opened Up About Her New Surgical Implants After Joe Giudice Shared Pictures Partying In Mexico!
Teresa Giudice is a reality television star who gained fame after starring The Real Housewives of New Jersey. She revealed the new surgery implants she has recently done on social media.
The reality star revealed the news on the internet through her social media account Instagram.
Teresa Giudice Opened Up About Her New Surgical Implants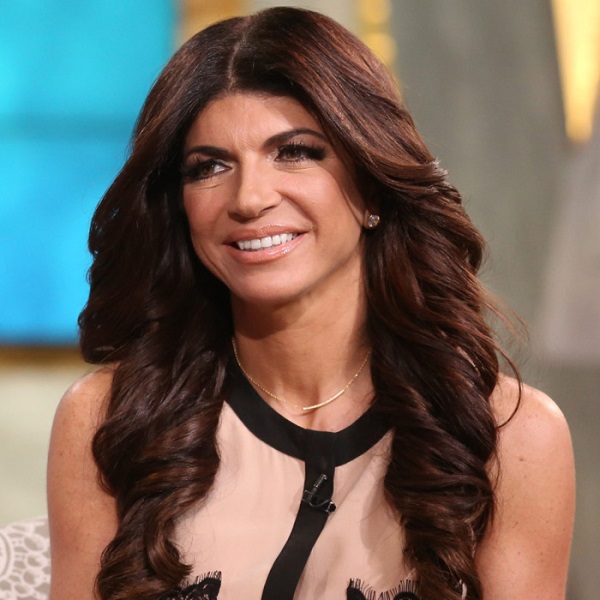 The reality star had the breasts enlarged for the second time. She went to Instagram to reveal the news to her fans and followers on social media. The 47-years-old reality star wrote about her second-time implants:
'10 Years after my first Breast Augmentation I decided to have my breasts re-done. I am so thankful for Dr. Preminger @premingermd…. I was very nervous to re-do my breasts, but I felt it was necessary for me to feel like my best self,'
Moreover, in the post, she also added that it is important to always stand strong and feel like your best most confident self. Later, she ended the post writing:
'I encourage anyone who doesn't feel their best self to work on feeling better. Even if it is the smallest thing every day. If it is something that requires cosmetic surgery to feel better I highly recommend Dr. Preminger @premingermd, and could not be happier with the results. I felt like she understood me, and really made me feel comfortable. I am grateful to have had such a professional approach."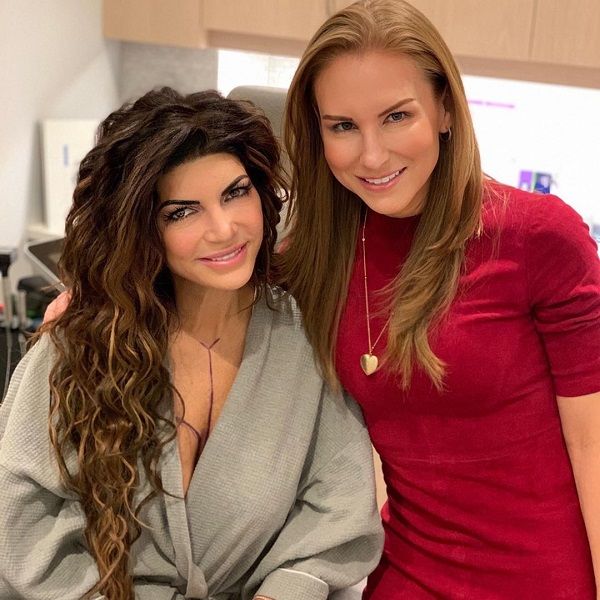 She shared the picture of herself with her doctor writing about her and the experience she had throughout the procedure. In addition, she mentioned:
"Dr. Preminger is Harvard, Cornell & Columbia educated Board Certified plastic surgeon. Based on my experience I can see why Dr.Preminger sits on the board of American Plastic Surgery, was the Chair of Ethics for the American Society of Plastic Surgeons for 2 years, and why she has an ethics faculty appointment at Cornell University Medical College."
Her ex-husband's post prior to her revelation
The reality star parted her ways with her estranged husband Joe Giudice in December 2019 after 20 years of marriage.  After the two months of the separation, Joe was partying in Mexico with a bunch of women. As per the source, he was partying on the poolside with several bikini-clad women. the sources also photographed him laying down with two women.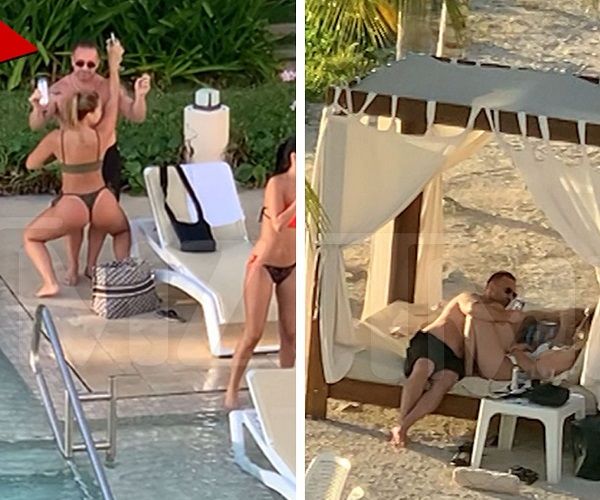 The reality star also shared a series of pictures on his Instagram account from his Mexico trip. He is staying at a resort in Isla Mujeres, Mexico during his vacation. The reality star also shared a video of himself while deep-sea fishing. He further shared another clip from the trip where he observed a shark near the shoreline.
The former couple who split after 20 years of marriage share four daughters together. Joe also celebrated Christmas in Itlay with her daughter. However, the reality star did not make her appearance on the family union. The duo stayed far since 2016 they got the sentence of prison for the fraud.
You may also read- Robin McGraw, Wife Of Dr.Phil Talked About The Plastic Surgery Rumors!!
More About Teresa Giudice
Teresa Giudice is an American reality television star and a fitness competitor. She became popular after appearing on the show The Real Housewives of New Jersey. Teresa is also an author and has penned books including Skinny Italian Cookbooks and Milania Hair Care. See more bio…
You may also read- Singer Aubrey O'Day undergoes an expensive plastic surgery reconstruction of her face!
Source: Yahoo, DailyMail., Page Six, PEOPLE