Tesla's new Model 3 electric car rolls out of assembly line! Have the first look of this car!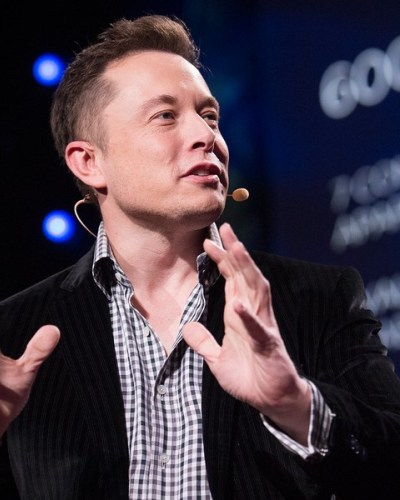 Tesla's new electric sedan has arrived!
American automaker Tesla's CEO and founder Elon Musk has offered the world a glimpse of the company's first mass-market car. Elon Musk tweeted photos of this new car as it rolled out of the firm's production plant in California.
The Model 3 car is an electric sedan and its sale would commence by end July. It is presumed that the vehicle production would increase to 20000 per month by end of December. The car is relatively cheap. It has a price tag of $35,000 (£27,142) which is half the cost of Tesla's next cheap model, Model S.
This is Elon Musk's first step to produce affordable and environment-friendly cars for the masses. The Company initially had the tag of being producers of luxury electric cars.
Elon Musk has in his possession the keys to the first car since the first buyer who paid the full deposit for this car gave up his claim and gifted it to Elon Musk on his 46th birthday.
Ira Ehrenpreis had rights to 1st car as he was 1st to place a full deposit, but gave those rights to me as my 46th bday present. Tks Ira!

— Elon Musk (@elonmusk) July 9, 2017
People are skeptical about this new model since Tesla's previous models, namely Model S sedan and Model X SUV were embroiled in production delays and quality issues at the start. All the regulatory requirements are in place well in advance and the cars have been cleared to go on sale.
You may like to read Singer Grimes gives birth to a baby boy with Tesla CEO Elon Musk!
Tesla Model 3
Tesla Model 3 is an electricity-run 4-door Compact executive sedan. It is expected to deliver a range of 215 miles (346 km). It has a barren dashboard which displays only one LCD touchscreen in the center. The first 30 cars would be handed over to the customers on 28th July 2017.
After it was unveiled in March 2016, it was received well with a reported booking by 325000 customers. By May 2017, this had reached a mark of 400000 to 500000. This would amount to potential sales of US $ 14 billion.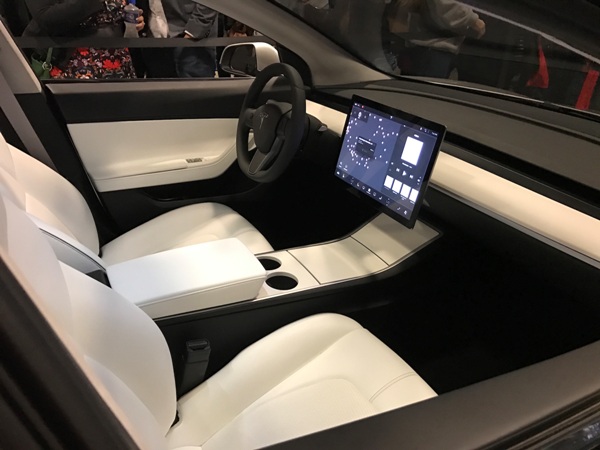 The car has a seating capacity for 5 passengers. It also has front and rear trunks and can accelerate from 1-100 km/hr in 5.8 seconds. It claims a good safety rating and its drag coefficient is 0.21. Its dimensions are L × W × H: 184.8 in × 74.2 in × 56.5 in. It is a rear-wheel driven car.
It can be charged worldwide and would be compatible with the different voltages and amperes available in the world. There is scope for additional features which could be ordered at the time of booking.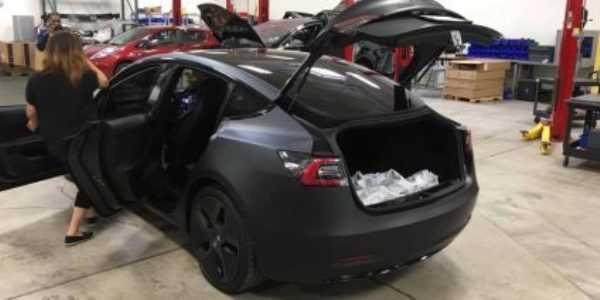 The design chief of this car is Franz von Holzhausen. He had specified that the model would be an 'Audi A4, BMW 3-series, Mercedes-Benz C-Class type' of a car which will offer everything that an individual would want: range, affordability, performance, and safety.
Its size is 20% smaller than the Model S. The car also is without the front grill since it is an electric car and its cooling needs are less. It would have a glass roof.
The Company has realized that after the USA, China will be its next biggest market for this model. Tesla is eyeing to enter more countries by end 2017 with this model.
These include Brazil, South Africa, South Korea, Ireland, India, and Singapore. Tesla plans to gradually minimize the price of this model.
Also read Jay Leno has a huge collection of 286 classic vehicles! He is all praise for Tesla!
Reception
Considering the overwhelming reservations made for the car till now, it can be said that the car has been received well in the market and by the people.
Car design writer Robert Cumberford has given full marks to the car and has said that its front fascia skin is better than the painted simulated grills of the other Tesla car models.
MorotrTrend has found the nose of the car particularly intriguing. Many experts have compared this model to Ford's Model T for its intended affordability.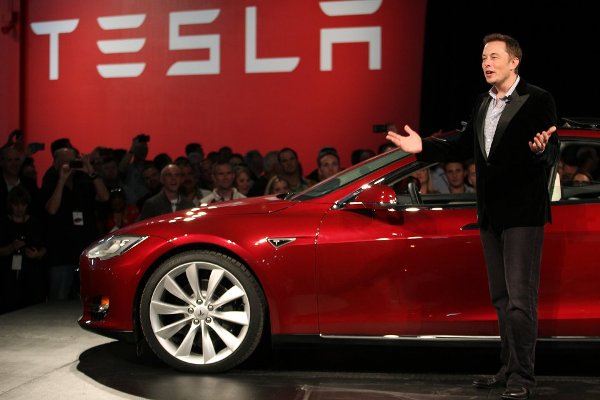 Short bio on Elon Musk
Elon Musk is the CEO of SpaceX. Business Magnate Musk is an Engineer, Inventor, Investor, and producer. He is also the CEO of Tesla, Inc., and Neuralink.
He is working on establishing a sustainable human colony and cheaper mode of travel to planet Mars.
Elon made his first TV show appearance in the popular TV series 60 Minutes, in 2008. And later on 2010, he made his theatrical film debut as himself in Iron Man 2. More bio…