Tess Daly talks of her new experimental project during the coronavirus lockdown!
Celebrity fans are curious to know how their favorite stars are dealing with the lockdown restrictions. Tess Daly, 51 decided to share her life under lockdown with her 510k fans. She is in self-isolation with her family consisting of husband Vernon Kay, 45, and their two daughters, namely, Phoebe, 15, and Amber, 10.
Tess Daly and her lockdown routine
BBC star Tess Daly revealed to her Instagram fans how she has been coping with her life in her house with her family during the coronavirus lockdown. She has been focusing on a new experimental project since the early part of this lockdown. She told her fans about it.
Tess posted a picture of herself in her sunny garden and beside her was her kitchen garden. There was a corner of the garden where she had sown vegetables and was extremely thrilled with the results.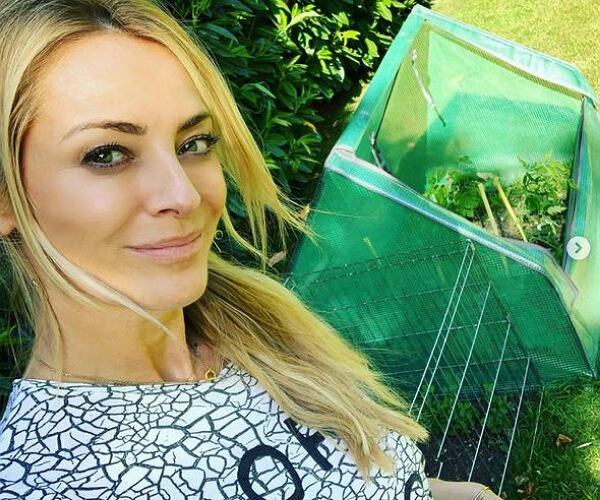 She was in her casual wear and was standing beside strawberries and raspberries which were homegrown. She was in minimal makeup and had put her blonde tresses into a low ponytail. Tess wrote below the post:
"NEW PROJECT. We made a tiny 'experimental' vegetable plot & planted these at the start of lockdown."

"Am now chuffed to bits as the first raspberries & strawberries have just made an appearance,"
The TV presenter added:
"Been making a conscious effort to boost the old wellbeing by staying positive & engaged in enriching activities and it feels good growing stuff."

"#growyourown #wellbeing."
Fan comments
As soon as Tess posted about her activities during the lockdown and the fabulous results, one of her fans commented:
"I have been growing stuff and [it] feels amazing!!" 
The social media user added:
"We should all #growyourown so good for the mental wellbeing."
And another follower of Tess wrote:
"Planting and gardening are so good for mental health."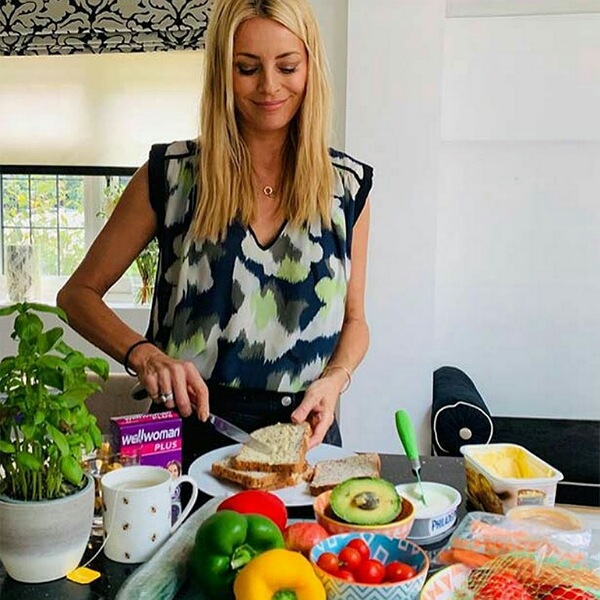 After this, a third fan wrote:
 "You're so right. Gardening has really helped my mental health during the lockdown and it's fab seeing my flowers bloom."
Claudia Winkleman, Tess' Strictly Come Dancing costar put three heart emojis in the comments section.
Earlier update posts of Tess
On an earlier occasion, Tess had shared with her fans that the lockdown has given her sufficient time to make some really immune-boosting food for her family. She used to bake with her children during this time.
Click the link ahead to read more on Tess Daly devastated with the tragic accidental death of her pet dog Minnie!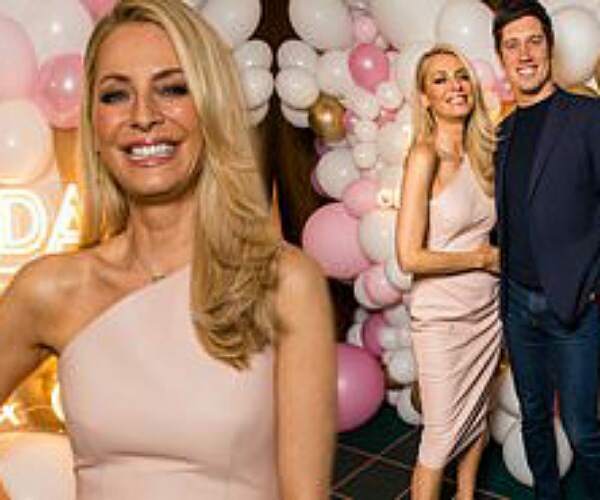 Tess had uploaded a photo of herself in a low-cut grey top and white comfortable trousers above her post. She was holding a plate full of fruits in this photo. Her fans were thrilled at her ageless beauty. One of them remarked:
"You never age. Beauty."
Tess and Vernon wed on 12 September 2003 at St. Mary's Catholic Church situated near Bolton in Horwich. Their first child daughter arrived on 17 October 2004 in Westminister, London. And the second daughter came on 30 May 2009. The family live in Buckinghamshire in Fulmer.
Source: Express UK