Tessa Thompson Spotted Kissing Model Zac Stenmark; Are They Dating?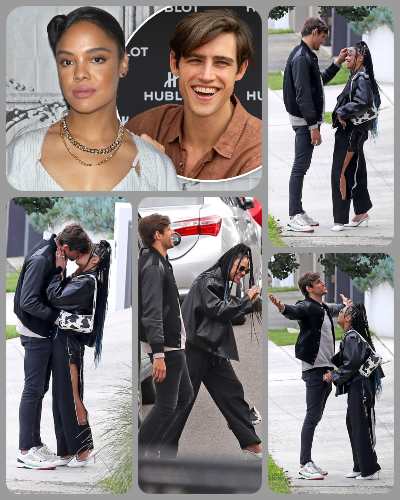 Zac Stenmark and Tessa Thompson had a little PDA moment on Sunday 
Paparazzi spotted them kissing after they left Taika Waititi's party
This PDA moment happened after she got cozy with Rita Ora and Taika Waititi earlier 
---
Tessa Thompson is making headlines once again with her new PDA moment captured on the camera. A couple of days back she was getting cozy with the new rumored couple Rita Ora and Taika Waititi.
The model Zac Stenmark kissed Thompson on Sunday while they were returning from Waititi's party. Are they dating or this is just a PDA moment captured in the camera?
PDA alert; Tessa Thompson and Zac Stenmark
The 37-year-old Thompson kissed the model Zac this Sunday on Sydney streets. This picture came as she got cozy with Rita Ora and Taika Waititi which indicated the possible threesome at the time. This Sunday the model and the Creed star left Taika's party while they smooched each other in the street.
In the pictures, they were continuously flirting while they couldn't take their hands off of each other. In addition, they were laughing, holding hands, kissing, and chatting with each other.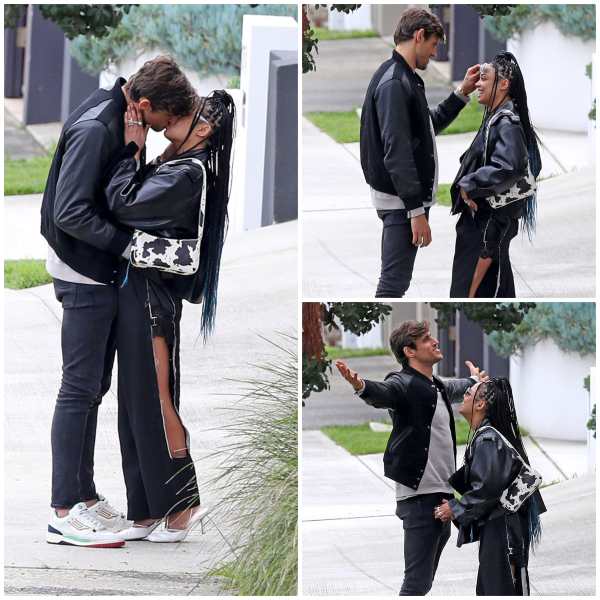 One of the pictures shows Zac lovingly lifting Thompson's sunglasses off her face while looking at her eyes. The American actress paired her coordinating leather jacket and flouncy pants which had openings down the sides. She completed her looks with a pair of white, square-toed heels and a cow-print shoulder bag.
Moreover, she kept her hair tied in a high ponytail with a dip-dyed electric blue at the ends. On the other hand, the model wore dark jeans and a black bomber jacket over a gray sweatshirt. He completed his looks with colorful Bally sneakers.
Are they dating?
It is unsure how they met but both of them attended Taika's party and left the party together. She is in the town to film for her new project while Zac and his twin brother Jordan are famous models in Australia.
Previously, they were on Australia's Top Campaign and they are featured in ad campaigns for numerous brands, including Ralph Lauren and Tom Ford. The twin duo has also started an eyewear brand that aids in blocking the blue light.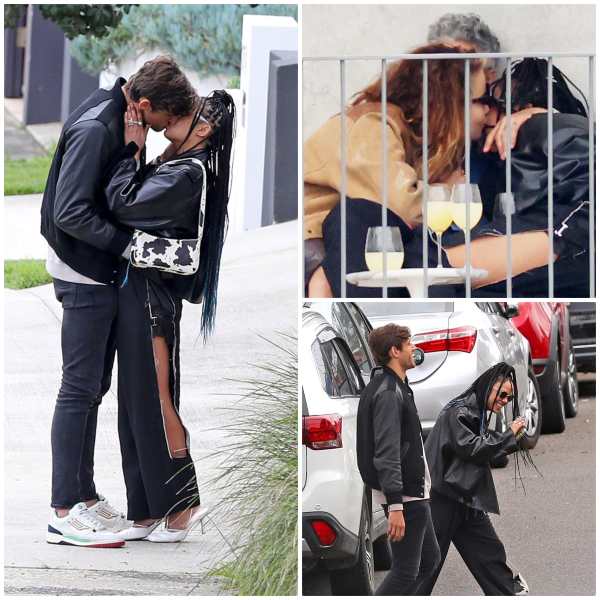 On Sunday, she, Zac, and many other A-listers partied at Taika's place in the suburbs. Just hours before she and Zac left the party, the paparazzi clicked her snuggling with Rita and Taika. As Tessa rarely talks about her love life in the media, the dating rumors of Zac and her will certainly remain a mystery unless they decide to reveal the news.
More About Tessa Thompson
Tessa Thompson is an actress well known for her roles in When a Stranger Calls, Creed, and Dear White People in 2006, 2014, and 2015 respectively. Besides being an actress, she is a musician too. She took part in some series like Jackie Cook, Veronica Mars, period crime drama Copper, For Colored Girls, and Westworld. See more bio…