Teyana Taylor and her husband Iman Shumpert became parents for the 2nd time! Know about their married life and net worth
Teyana Taylor and Iman Shumpert welcomed their second child. Their child was born in their bathroom without the assistance of a hospital. Their new baby was born at 3:28 on 6th September 2020.
They named the baby Rue Rose and Iman wrote on Instagram account,
"She didn't make the party but she managed to make the next day her birthdate!!! Now…when we buy homes, we always find a bathroom with great energy… but not in a million years would you be able to tell me we'd deliver both of our daughters in a bathroom without the assistance of a hospital!"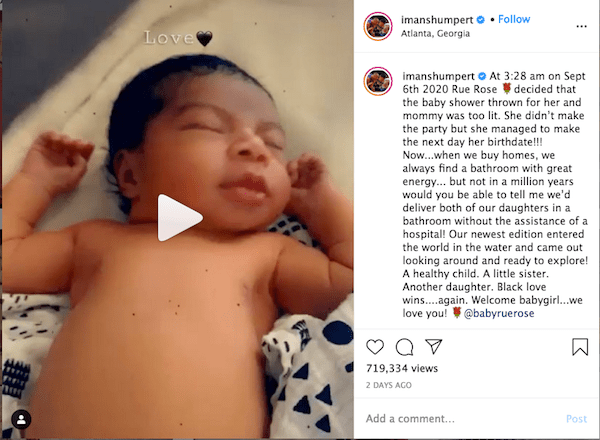 In September 2015, they announced on Instagram that they were having their first child. Iman revealed that their first baby was expected to come on 16th January 2016. Their first daughter Iman Tayla Shumpert Jr. was also delivered at home. Iman had called 911 but Teyana ended up giving birth at home.
Also read Brie Bella gave birth to her first child with her husband Daniel Bryan; She says 'hi' from the hospital bed with the newborn in her lap
Teyana Taylor and Iman Shumpert married life
Teyana Taylor and Iman Shumpert met each other in the year 2014 when both of them were healing from a breakup. When she first met him she revealed that she did not like him and played hard to get. She revealed to Wendy Williams,
"When I first met him, he had just gotten drafted. He was young and doing a lot. I was at a party. He was drunk and had his shirt off. It was just too much going on, baby."
But they became friends eventually and made their first red carpet appearance at the 2015 Kids Choice Sports Awards. In September 2016, they announced that they married secretly. But their wedding was actually held on 1st October 2016. The wedding took place at a very sentimental location in their home.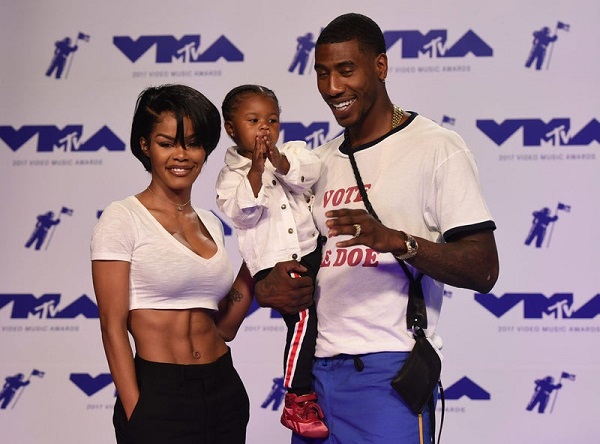 In their wedding day photo, Taylor was holding a red rose bridal bouquet. They were both rocking jeans and biker jackets. On their third wedding Anniversary, Teyana shared a video on her Instagram and captioned it,
"I love all love stories because I love love but ours are my all time favorite. I love yo fine ass with all of me. Always, forever…. @imanshumpert Happy Anniversary my love. 3 years of marriage down & a lifetime to go, let's ride put together"
How much is Teyana and Iman's net worth?
Teyana Taylor has an estimated net worth of $3 million. Her film work includes in Stomp the Yard: Homecoming (2010), Madea's Big Happy Family, Gang of Roses II: Next Generation, Cruel Summer, The Start Up, The Love Section, Star, Honey: Rise Up and Dance, Hit the Floor, The After Party, The Trap and Coming 2 America. 
Her studio album VII released on 4th November 2014, K.T.S.E. released on 23rd June 2018 and The Album released on 19th June 2020. Similarly, her singles are Google Me, Maybe, Do Not Disturb, Gonna Love Me, Issues/Hold On, How You Want It?, Morning, Wake Up Love, and more.
Her husband Iman Shumpert has a net worth of $14 million. His salary as a basketball player is $9.7 million. In July 2014, he signed a $40 million deal of 4 years.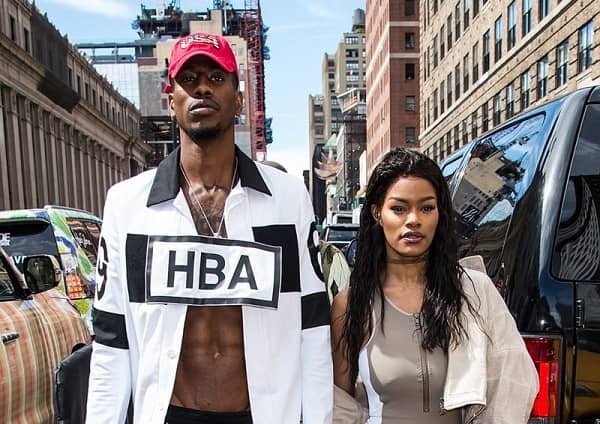 The married couple Iman and Teyana were trying to put their home in Studio City for sale at $3.695 million. The house was built in 2017 has the modern sleek finish of Italian tile floors and custom lighting. Likewise, the home features across roughly 5,700 square feet.
Also read Inside the failed marriage of Thelma Riley and Ozzy Osbourne! Also, find out her children, grandchildren, net worth and Ozzy's health
Short bio on Iman Shumpert
Iman Shumpert is an American professional basketball player who plays for the Brooklyn Nets of the National Basketball Association (NBA).
Likely, Shumpert was selected by the New York Knicks with the 17th overall pick in the 2011 NBA draft. Shumpert won an NBA championship with the Cleveland Cavaliers in 2016. Read more bio…
Short bio on Teyana Taylor
Teyana Taylor is an American singer, actress, dancer, and model. In the year 2012, she signed to Kanye West's Good Music label through Def Jam, after asking for her release from Star Trak. Read more bio…