The ABC of ABC's David Muir's sexuality! Is he gay, bisexual or straight? Let's try to find out!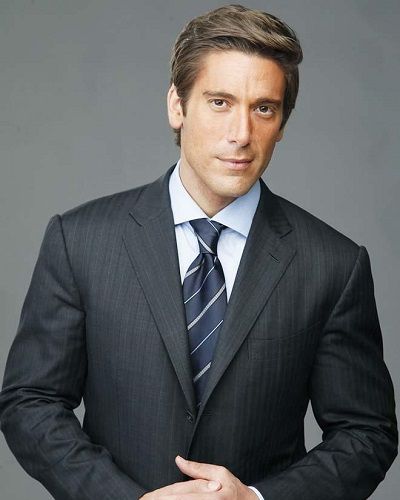 American journalist and anchor of ABC show 'World News Tonight with David Muir, 47 have come a long way from his childhood cardboard box broadcasting days to hosting famous TV news programs now.
He is one of the hottest anchors on the television network! Though people admire his career and achievements, details about his personal life elude us.
In March 2020, he was honored with Zeidenberg First Amendment Award for his efforts in journalism.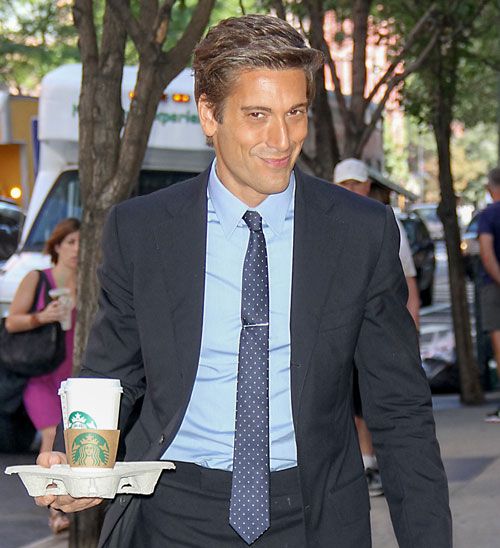 The media has been speculating about his sexuality. There have been innumerable rumors around it. But David Muir has opted to remain silent on it. Let us try to look at the clues which might point towards his sexual orientation.
According to his Instagram handle, he is covering the news on Maria fire, a wildfire in Simi Valley, CA.
David is possibly gay!
It was rumored that David Muir is dating his colleague and journalist Gio Benitez. They were seen frequenting gay bars together. There was no explanation forthcoming from either David or Gio on it.
However, this relationship ended and Gio moved on and got engaged to his boyfriend Tommy DiDario on 17th September 2015.
Also, read How did Ken Rosato bid adieu to his colleague Lori Stokes?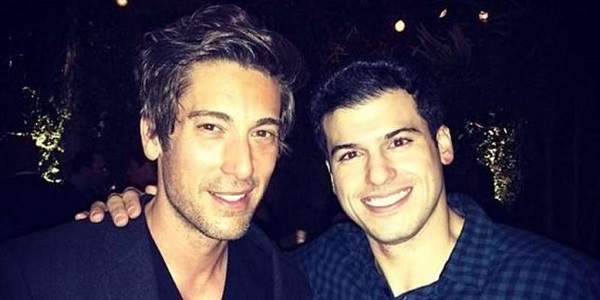 On 16th April 2016, the couple married in an intimate ceremony at Walton House in Miami, Florida. The couple also treated their family and friends on a pre-wedding trip to Key Largo, Florida.
There have been some websites that claim that David Muir is already married to his boyfriend called Sean, though it is unclear as to who is Sean and what is he doing for a living.
Is David Muir straight?
David Muir shares a very special rapport with his colleague at ABC, Kelly Ripa. It is said that David likes Kelly and enjoys spending time with her. Kelly is also seen in his Instagram posts.
Also read: Roseanne Barr breaks her silence after her ABC show cancellation and tweets apologies!
However, Kelly Ripa is a married woman. She is married for over 20 years to American actor Mark Consuelos after eloping with him.
She also has three children from him namely Michael, Lola, and Joaquin. They form a power couple and there have not been any disclosures or news related to marital problems, separation, or divorce.
Also, Read Happy married life of Kelly Ripa and Mark Consuelos; Celebrates their 21st Wedding Anniversary
On one occasion, Kate Dries, the deputy editor at Jezebel had also said that she was dating David Muir. She had written an article related to her relationship with David Muir. The humorous-toned article also seemed to be praising David Muir. It tried to narrate her position in David's life.
It is not known whether this article is true or fake news since David Muir has not bothered to either accept or deny the relationship.
Some reports have also surfaced that state that Kate Dries has a less famous boyfriend with whom she is seen in her Instagram pictures.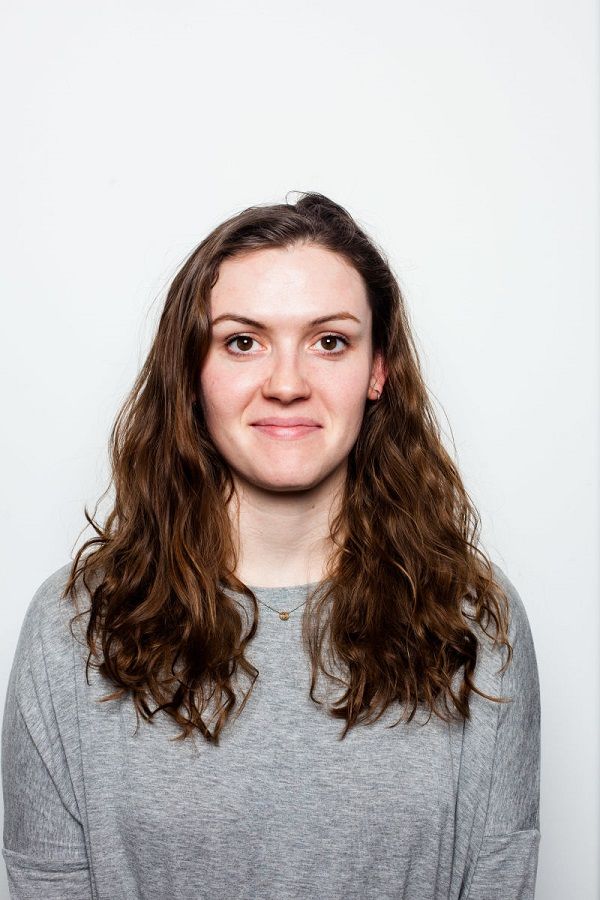 Also read: Alex Rodriguez Signs a Deal With ABC News; He will now Appear as On-Air Contributor!
David's relation with family, friends
David Muir seems to share a very loving and decent relationship with his family members. He adores his mother and had posted her photo on his Instagram on Mother's Day this year with the message:
"Where would we be without our moms. Happy Mother's Day! #mothersday"
Likewise, David has one older biological brother and two younger step-siblings. In addition, David has six nieces and three nephews. He calls them his squad. They too form part of his Instagram posts.
In February, he posted a photo of himself with three of them and captioned it as:
"My squad left. Sent the nieces and nephew back to school. Bring #4 next time."
David loved talking interviews so when he was in his fifth standard, he brought a cassette recorder from RadioShack and used to take his teen sister's friends' interviews.
With all this background, we are actually back to square one. David Muir's sexual orientation and behavior are still a mystery! His many fans and flowers are still baffled and confused.
David's Muir's deliberate silence on this matter only complicates matters! Hope David Muir could clear the air and lay to rest the varied speculations about his sexuality doing the rounds on the internet!
He is now enjoying a vacay in Vietnam. He is holidaying at a fishing village, Nui Chua National Park. Also, he has shared some pictures on his social media handle, Instagram of the magnificent scenery.
Also read: After undergoing surgery for prostate cancer, ABC7 reporter and anchor Hosea Sanders returned to the air in the 4 p.m. newscast!
Muir shared that while taking selfies, his head looks three times larger than others.
David Muir's Net worth, Income
Muir's net worth is estimated to be $20 million, according to the sources. He stays in a luxurious apartment and has a car that suits his profession. Whilst his salary is $5 million per annum.
After receiving the honorary doctorate degree from his alma mater Ithaca College, he is now Dr. David Muir. However, he does not like being called the doctor in public because he says,
"Here in New York, people will probably want 'scrips.'"
Update on David Muir
A report stated that David Muir is the most-liked personality of TV media. This comes from a study from TheWrap.com which looks at the Q scores of celebrities to decide and this takes into account the liability and familiarity with them.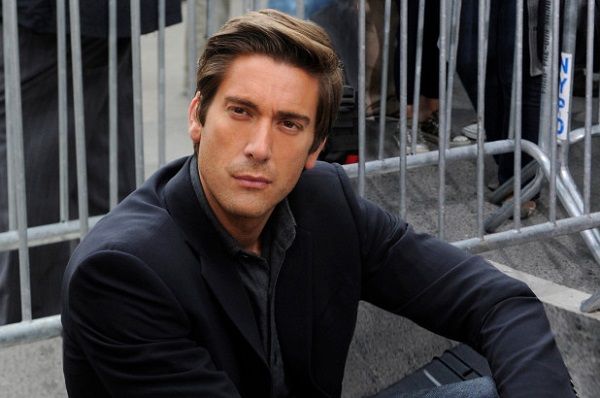 David's love for Jamaican style reggae music is his new love interest these days. He says,
"I've had a love affair with reggae for as long as I can remember. I took most of these images for my own, selfish gratification. It's a welcome pleasure that I'm able to share them with so many other reggae music fans in this way."
Similarly, David has gained much success in his career. This year too in 2018, he has been awarded the most-watched newscast for the second consecutive year.
In 2016, in an interview he had said:
"When I was given the opportunity to anchor this newscast, one of my only hopes was that I would continue to be able to do the reporting because I was convinced that the audience would say 'What happened to this guy?' if all of a sudden they didn't see me traveling the world and the country. I'm no different from the intern in Syracuse who then became the rookie reporter in Syracuse and the hunger that drove me then continues to drive me today."

"I think the sensibilities of having grown up in Upstate New York and the concerns, the fears, the hopes of the people there are reflected all over the country. And that still drives me to this day."
David has interviewed Pope Francis in Spanish.
David has a sister Becky, who celebrated her birthday on 16th January.
David's show rated the highest views
According to the data and measurement company, Nielsen Holdings Inc., David's show is ranked America's No. 1 with 9.356 million audiences. His show, ABC World News Tonight won over Lester Holt's NBC Nightly News.
Recently, David Muir celebrated the fifth anniversary as "World News Tonight" with something that's rare on television: a larger audience.
Short Bio on David Muir
David Muir is an Emmy Award-winning American journalist and the anchor who is known worldwide for his work as a journalist and anchor for 'ABC News'. He has played a vital role in the welfare of ABC News and has served as an anchor for 'ABC World News Tonight' and '20/20'. More Bio…
Also read: Journalist Laura Thomas has said goodbye to ABC15! Know about this weather reporter's career and life journey!