The Bachelor and the Bachelorette couple Ryan and Trista "Rehn" Sutter opens up about Trista's sudden health seizure on instagram.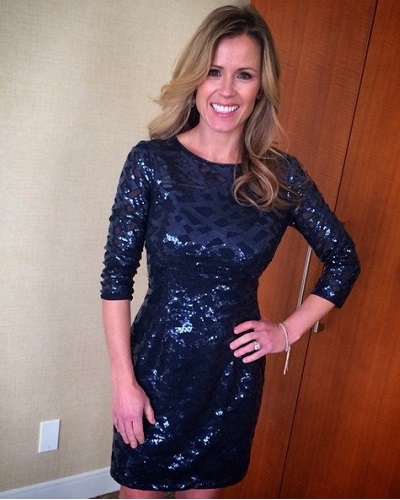 A few days ago, the very first Bachelorette from 2003, Trista Sutter suddenly suffered a violent seizure in Croatia during her vacation with the family. It was a sudden shock to the couple and the family when Trista got that seizure in front of the strangers on a bus.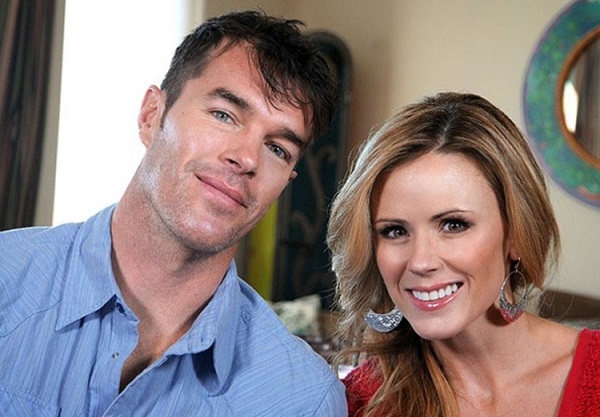 In December 2019, the couple celebrated their 16th wedding anniversary.
What happened?
The couple was on a vacation in Croatia with Trista's family when she suddenly got a seizure without a definitive cause. They were supposed to have an adventure to one of the most beautiful National Parks in Europe but two hours before that she had the seizure and it was chaos for the family.
She suddenly started turning blue and she says she fell down on her daughter's chest. We can understand how shocking it had been for the 8-year-old daughter to see her mother staring blankly far in the distance and turning blue. She was then rushed to a Croatian hospital.
What was Tristan's thought?
The very next day after the seizure, Trista posted her picture on her Instagram saying how sudden and fearful the attack was. She says that it was as if she was in a white euphoric dream.
Instead of being in the park in the next two hours, she ended being in a hospital. She had a question of why she was chosen to be like that for a while but soon she realized that she is a human as well and any human can be the victim of the seizure.
She thinks of the day when her children will themselves turn into parents and someday her expiration death will follow. She concluded by thanking the ones who stayed by their side during the attack and helped her and her children to be strong.
She thanked all the strangers from the bus, the family, and her husband. She promised to live a happy life with less stress in the future. She shared these thoughts by posting a picture of her before she had the seizure.
What did Ryan Sutter say?
After a few days of the incident, Ryan Sutter broke his silence as he posted a photo of his wife from the day after the seizure. He says that like the picture had been saved in the draft, his mind as well as confused as the picture was.
He had had many situations to face emergency situations as a firefighter but this was his first time in 42 years life to have suffered from confusion and contemplation.
He was grateful for all the people including his family, well-wishers and even the strangers for their help and love. He posted this picture of his love capturing a beautiful moment of life as she always did.
You may like to read Reunion? Lesbians Tana Mongeau and Bella Thorne spotted hanging out!
Trista's Recovery
Trista posted a picture of her and her family a few days ago being grateful for her life. She seems to be recovering well with her family and well-wisher's love.
We hope for Trista's rapid recovery and long life. As she says her family is her strength, we hope her strength stays beside her forever.
How did Trista and Ryan meet?
Trista met Ryan in 2003 as she was the star of the show The Bachelorette. She chose Ryan, the firefighter to spend her life within the finale. Since then they have had an amazing relationship as a married couple for 14 years. They are the parents of two lovely children, Max and Blakesley.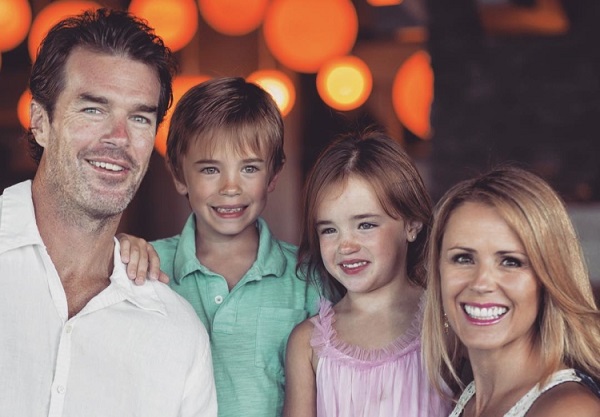 Also read Ten of The Bachelor and The Bachelorette Couples That Are Still Together!!
Short Bio on Ryan Sutter and Trista (Rehn) Sutter
Ryan Sutter is a TV personality. He took part in the very first season of "The Bachelorette" and was able to win the heart of The Bachelorette star, Trista Rehn. He is a firefighter of Colorado and has also been a star footballer back in his college in the Colorado Buffaloes Football Team. More Bio…
Trista Rehn Sutter is a TV personality, who took part in The Bachelor season 1 but ended up being a runner-up losing the man, Alex Michel to Amanda Marsh. Later, she was featured in its companion show The Bachelorette. She was the first Bachelorette for the show and ended up with Ryan Sutter. She has also appeared in ABC's Dancing in the Stars and NBC's Fear Factor. She is referred to as the "Godmother" of The Bachelorette. More Bio…