More power to 'The Bachelor' star Hannah Brown for revealing body image issues! Instagram official with Adam Woolard
Hannah Brown posted a video on her YouTube channel My Struggles With Body Image on 11th February 2021. She has struggled with body image over the years. She revealed that she had a round face with huge dimples when she was young. People used to comment on her chubby face. She always hated her legs and compared herself to models she saw in magazines.
When she was in dance class, she struggled with not having a thigh gap. Hannah also had a good relationship with food. When she got into high school, her eating habit became unhealthy. She hated when her friends talked about her being curvy. After a while, she entered the pageant world which made her more insecure.
One of her close friends suggested she only drink liquids for two weeks to lose weight. She said,
"I remembered I was hungry. I was so, so hungry… As soon as I stopped [dieting], after the pageant, I was literally starving, all the weight came back on and more. That was really hard for me, so that started the constant yo-yo that I've had for so long."
More on her journey
Hannah Brown lost weight but photographers would ask her to lose few more pounds. Brown also used heartbreak to lose weight. It was surprising for her that she actually lost weight doing nothing during the heartbreak. She was scared to get the weight back as she was not knowing what made her lose weight. She messed her eating habit really bad. Likewise, she would make herself busy so that she would not have to eat.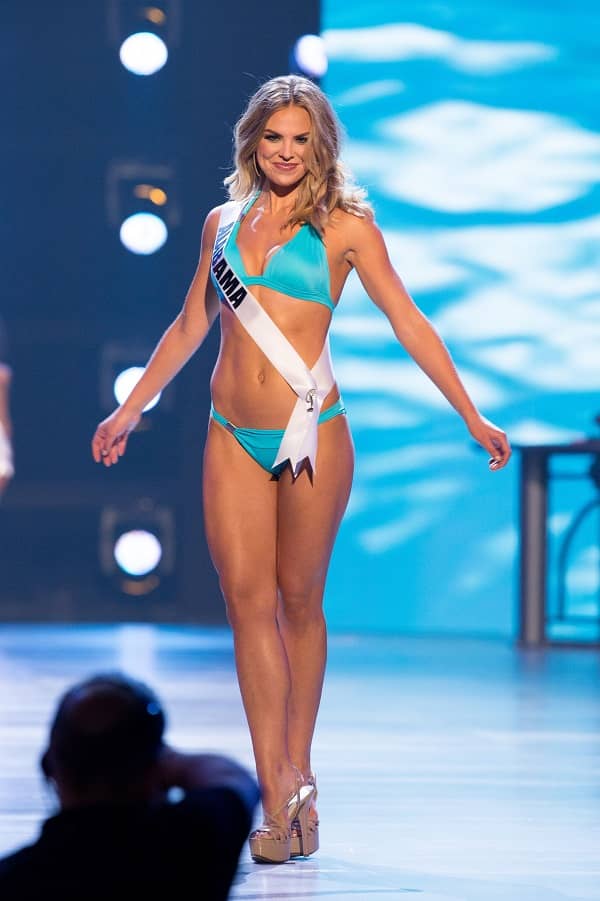 When she did Miss Alabama USA, she was very small and had lost a lot of weight. For once in life, she got thigh gaps. But she had issues with her skin and had acnes. When she was in 'The Bachelor' she only ate candy. When she realized she was not living a healthy life, she focused on loving herself and her body. Hannah said,
"It's always been this constant struggle of worthiness. When I think back on it all, I wasn't any happier at any time. The whole issue with it all was I didn't have any self-worth through all that."
She shared her journey with self-love on the YouTube channel.
Also read Madison Lecroy shows off her body post plastic surgery aiming self-confidence and body positivity!
Hannah Brown and Adam Woolard are Instagram official!
Hannah Brown and Adam Woolard confirmed that they are dating on Valentine's Day 2021 after she wished her beau with a picture of them kissing while horseback riding. Likewise, she also shared a photo of them holding hands. Woolard is the client of Campbell Agency and has worked as a model for brands like weight loss supplement AdvoCare.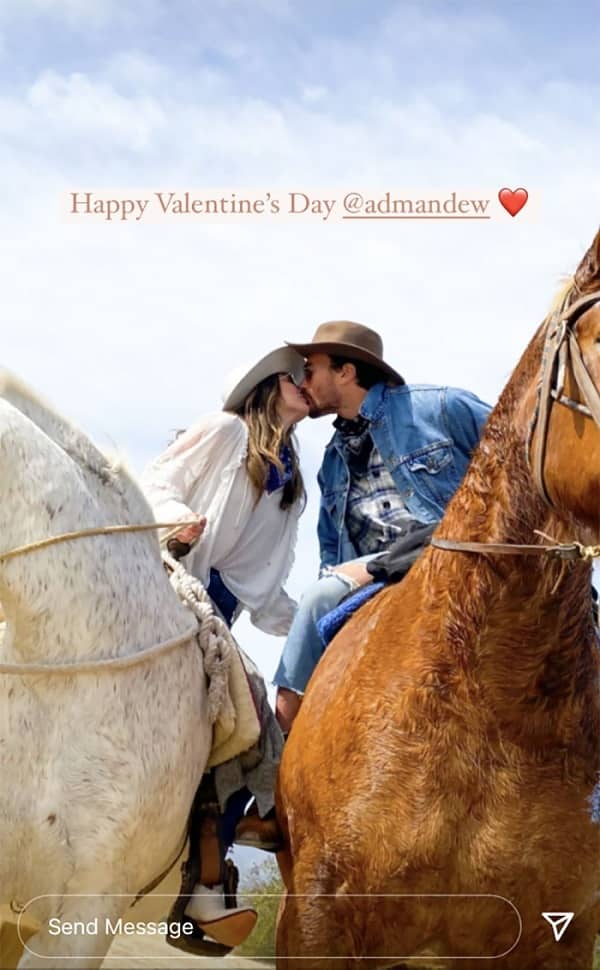 Also read The bisexual Bella Thorne makes it Instagram official that she has a new girlfriend! Is she still dating boyfriend, Benjamin Mascolo?
Short bio on Hannah Brown
Hannah Brown is a former beauty pageant titleholder as Miss Alabama USA 2018. She also competed in Miss USA 2018.
As of 2019, she is a contestant of the 23rd season of The Bachelor and the 28th season of Dancing with the Stars. Read more bio…