'The Bachelorette' alum Becca Kufrin split from fiance Garrett Yrigoyen! Find about their relationship timeline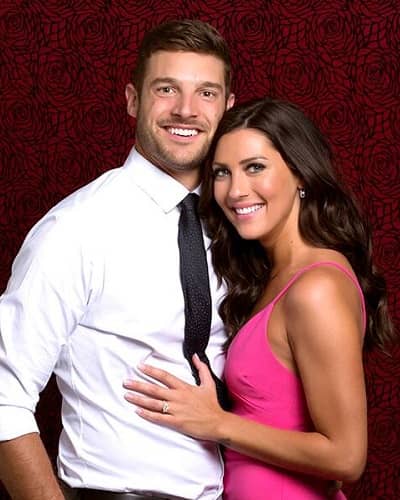 'The Bachelorette' couple Becca Kufrin and Garrett Yrigoyen have broken up after two years of engagement.
The rumors of their breakup were that Becca admitted his support of law enforcement amid protests against police brutality was "tone-deaf" and fully messed up.
---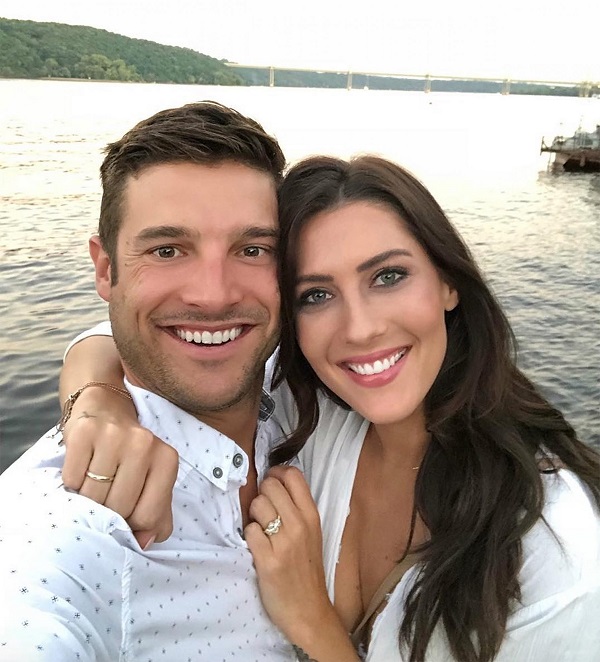 As per sources,
"Becca is still very upset with Garrett's comments and the controversy surrounding it. Their lifestyles don't mesh anymore. Garrett wants different things and they came to a realization that they aren't compatible anymore."
After quarantining together in the Covid-19 pandemic, the couple is living separately at present. Garrett is currently on a trip with his pals and taking the time for himself.
It is said that they are keeping things private and working out to fix things. But their relationship is over for now.
Likewise, Becca is on the set of The Bachelorette working with her other cast members.
Also read Becca Kufrin apologizing for her fiance, Garrett Yrigoyen's pro-cop remark on his Instagram!
Becca Kufrin and Garrett Yrigoyen relationship timeline
March 2018: It was in March 2018, Becca Kufrin and Garrett Yrigoyen met each other for the first time. Season 14 of the show The Bachelorette began on 15th March 2018. Garrett made his first entry in a minivan which made a good impression on him. They had their first on-screen kiss of the season.
May 2018: The show The Bachelorette wrapped up in mid-May and Garrett had an opportunity to meet Becca's parents for the first time in the Maldives. On May 11, 2020, he presented her with a 3.75-carat, 18-karat gold ring. He said,
"I love you so much, not just now but forever. You're my world,"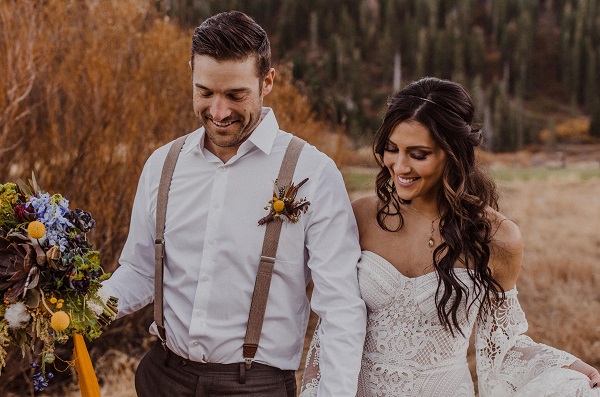 December 2018: It was on December 16, that they announced that they are not in a hurry to get married. They wanted to keep everything private about their nuptials. She said,
"It's weird because people saw our entire love story unfold and I think that's something that they feel they would want to take part in, so who knows? I think we'll cross that bridge when it comes. I'd be happy if we decided to [have a televised wedding] and I'd be happy about it being really private, too."
February 2019: Becca and Yrigoyen decided to move in together in January. They announced it through their Instagram. They moved in together in February 2019.
May 2019: In May 2019, it had been a month since they moved in together. Becca revealed about the challenges of living with Garrett. It was a big change for her as she never lived anywhere other than Minnesota. Also, she never lived with a partner, and her groove was changed. They bought their first apartment together in Carlsbad, California.
More on their relationship
August 2019: Their relationship reached another level when they decided to adopt a puppy together. On 1st August Becca announced the news of their new puppy named Minno. It was a corgi puppy. The same month some questions were raised in their relationship when Kufrin attended the wedding of Krystal Nielson and Chris Randone without her fiance. But she cleared the air saying they are individual human and do things on their own.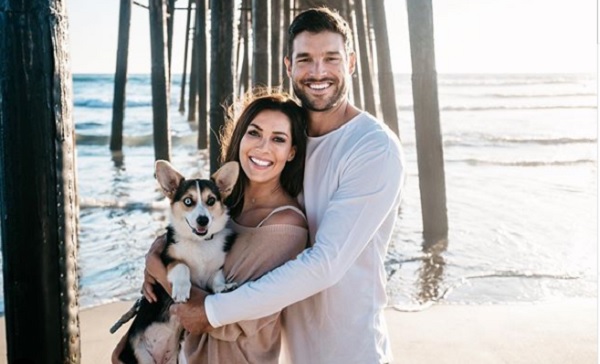 March 2020: Becca was quarantined with Garrett during the coronavirus pandemic. Also, it made their relationship stronger as per the couples. She claimed,
"In a lifetime, you live with a partner and you never think you're going to be locked inside with them 24/7, so it's us learning to compromise and give each other space when we need it," 
June 2020: Their relationship is in trouble and they broke up.
Also read Why Famous YouTubers Maddie Joy And Elijah Wireman Are Moving The House? Also Read Their Relationship Timeline!
Short bio on Becca Kufrin
Becca Kufrin is an American publicist and television personality. She is renowned as the winner of ABC's 22nd season of the reality show, The Bachelor. She was featured in the 14th season of The Bachelorette as well. Read more bio…