Why Did The Bachelorette's Michelle And Nayte Split? Breakup Reason Explained!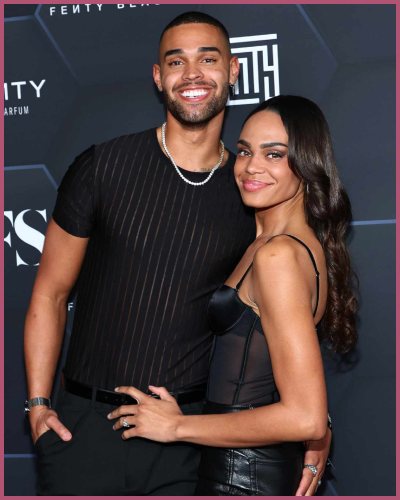 The Bachelorette's Michelle Young and Nayte Olukoya called off their engagement.
The finale, which took place in 2021 saw Michelle accept a proposal from Olukoya.
On December 21, 2021, the couple got engaged.
Six months after their engagement, the couple announced via Instagram that they were splitting.
---
When Did Michelle Young and Nayte Olukoya call off their engagement?
On June 17, 2022, the former couple announced their break up via Instagram. Michelle posted a story admitting that she was struggling and they would be going separate ways. She also added that she was deeply hurting and will be needing some time and space to get over the break up.
Nayte, who apparently, broke up over the phone with Young also posted a story explaining that their hearts were heavy, emotions were high, and they were dealing with this the best way they could. He also added on that they would always cheer each other on, but moving forward, they would be cheering from a distance.
Read more: Spill the Beans! Emmy Medders revealed she and Chase Chrisley broke up prior to getting engaged
Why did the couple break up?
Following the announcement of his engagement to Michelle Young on The Bachelorette season 18 finale, which aired on December 21, 2021, Nayte acknowledged that he started to have doubts almost right away. 
He admitted that on January 2, around two weeks later, he and Michelle had their first conversation about ending their relationship. 
Nayte claimed that while his relationship with Michelle had a great beginning, they ultimately lost one other's company and lacked good communication. Although he said he thinks "the world" of Michelle and that he thinks she is a beautiful person, he said that things altered early on. 
He also underlined the fact that he wasn't claiming she turned into a bad person; rather, he thought their relationship quickly deteriorated.
Nayte revealed in an interview with the "The Viall Files" how he broke up with her:
"I broke up with her over the phone. You don't want to break up with someone, especially your fiancée, over the phone. It was her birthday weekend. We're all here in L.A. because her and I got invited to this Wango Tango event. At the beginning of the weekend, things were kind of rocky. It got even more rocky. Wango Tango happened. Her and I got into an argument right before doing all those press interviews and whatnot."
He also said:
"I miss the Michelle I fell in love with for sure…I'm not sure I miss the Michelle I broke up with."
Trust issues were also present in their relationship. He elaborated saying that one day while he was lying in bed with Michelle, she was DMing a "very, very famous country music singer". He was trying to get used to the fact that his fiance was a celebrity and she would be DMing celebrities often.
However, he was left confused after she deleted the conversation "Twenty seconds later" and her story "just made no sense."
Michelle Young says she is now "happier" after her split with Nayte
In an Instagram post, Young wrote she was "happier" after her split. The one-word caption featured three pictures of herself.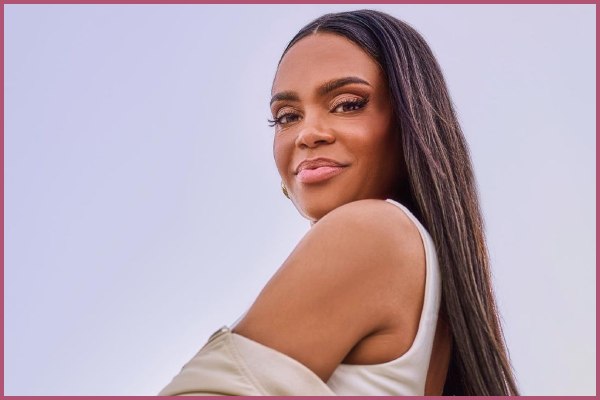 Moreover, she reposted those photos on her story with the song, "Good Vibes".
Also read: Who Is Miley Cyrus's New Boyfriend Maxx Morando? Their Relationship Timeline