The Bachelorette winners Michelle Young and Nayte Olukoya Have Called Their Engagement Off!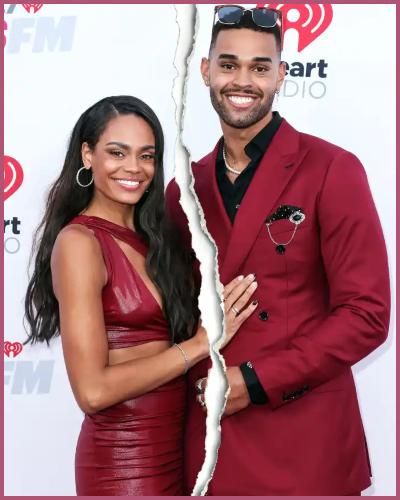 The Bachelorette cast Michelle Young and Nayte Olukoya are no longer dating each other.
Nayte and Michelle met on the set of  The Bachelorette and soon engaged in 2021 from the set.
Why did Nayte Olukoya call his engagement off with Michelle Young?
---
Michelle Young, 28, and Nayte Olukoya are parting their ways less than one year of getting together!
It's a Split for Michelle Young and Nayte Olukaya
The Bachelor Nation reality TV star Michelle Young and Nayte Olukaya respectively posted on their IG stories about calling their engagement off. They made it quite clear that they are no longer seeing each other.
The former couple mutually agreed on their separation decision as they confessed the same through their social media accounts on June 17, 2022.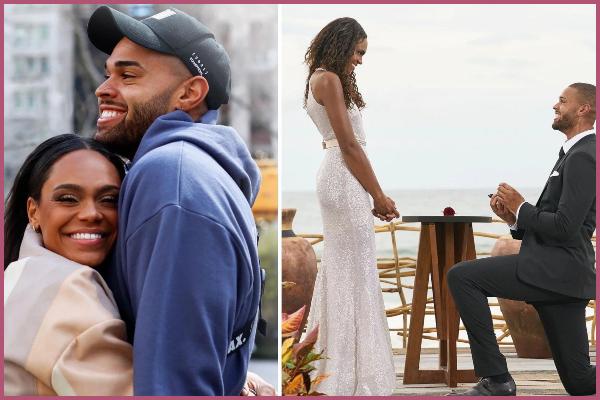 Everything Happens for a reason! The lovers met through The Bachelorette in October 2021 and it was an instant click. Michelle and Nayte were in love the very moment she was in his arms and eventually got engaged.
Michelle Young's fiance Nayte Olukaya apparently shifted to Minneapolis, Michelle's hometown so that they could live together.
Facts about The Bachelorette star Michelle Young | Age, Education, Ideal Man | –>Watch the Video<–
It's Sad but season 18 winners of The Bachelorettes have separated
The Bachelorette show had its final couples on season 18 who got engaged in the Final Rose Special. Michelle Young and Nayte Olukaya despite sharing a special romantic bond throughout the show are likely to have been incompatible with one another.
They were crowned the winners of the Bachelorette season 18 has had all the perks of being together. The whole team of Bachelor Nation and AVC sponsored the down payment of their house in Minneapolis via a cheque of handsome figures.
Not only the cheque but the engagement ring was also from the side of ABC television. Meanwhile, there was a condition that if the couple breaks up within two years of their season they have to return the engagement ring to ABC.
Also, Read Michelle and Nayte Olukota are happily engaged on the season finale of 'The Bachelorette!'
Who is Nayte Olukaya?
Nayte Olukaya is a Canadian senior account executive who rose to fame after participating in The Bachelorette. He has mixed (Swedish and Nigerian) ethnicity.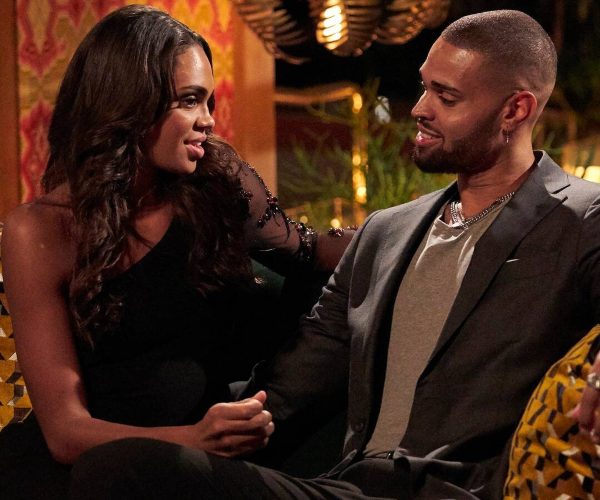 Nayte is a big fond of dogs and own an English Cooker Spaniel Dog named Percy since April 2021.
Who is Michelle Young?
Michelle Young is an American basketball player who played four seasons in Division I at Bradley University
Likewise, Young is a TikTok star and reality TV show, contestant. She has featured in season 25 of The Bachelor and The Bachelorette (2021).
Michelle had romantic encounters with Matt James during her Bachelor's journey but she ultimately found love in Nayte Olukaya which sadly could not last long. Read more bio…
Also, Read Bachelor Nation's Becca Kufrin and Thomas Jacobs Are Engaged!