The Basketball player, Richard Jefferson is thinking of retirement for the second time. Will he really retire or change his mind like the first time? All about his personal and professional life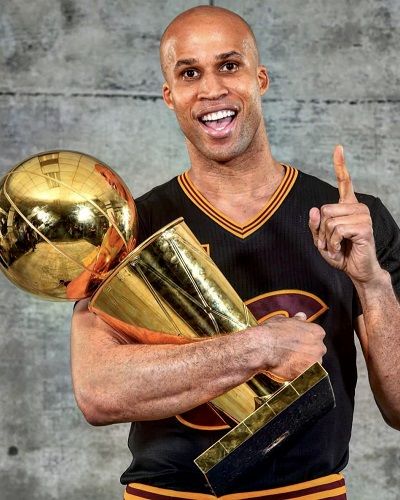 Being retired? Again?
The Cleveland Cavaliers' player, Richard Jefferson is on about his retirement for the second time. Just last year, Jefferson had decided to say 'Goodbye' to his team and had been retired as well but this decision didn't last long. Soon in three days, Jefferson was back with the team canceling his retirement. Previously, he had to return back to the team to defend the title that they had just received. However, this team couldn't win back the title. Again, Jefferson is talking about retirement. In the recent episode of his Road Trippin' podcast, he said:
"I don't know what I'm about to do next season. The only way I would come back would be if these m—– f—– figure this s— out. Honestly, at the end of the day, coming back alone was not only worth the experience but also worth 'Road Trippin',' man. This s— was cool, man, because we gave fans something that they had never f—ing seen."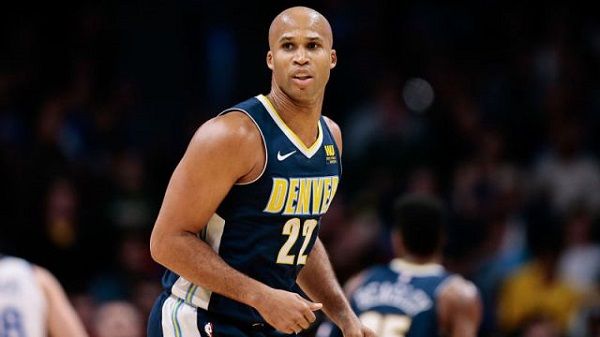 I believe the team wouldn't want to lose one of its good players at the moment. According to 82games.com, Jefferson held opposing shooting guards to a PER of 12.0 and kept opposing small forwards to a PER of 16.3. A PER of 15.0 is considered average for a player. Jefferson can be considered as an invaluable piece for Cleveland Cavaliers. Let's wait until Jefferson confirms about his retirement.
Also read Basketball player Jeremy Lin to be added in Clippers! Is he first Asian-American player to win an NBA ring?
Girlfriend issues
Now that you have known about the player's current professional news, it's time for you to know something about his personal life. To be exact, about his present and past relationship. He has been in a relationship with three girls as recorded. Let's get to know about the girls!
A softball pitcher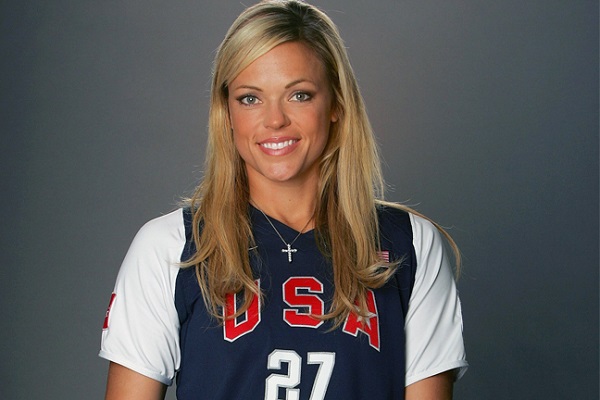 Jefferson was in a relationship with the former softball pitcher and first baseman, Jennie Finch from the University of Arizona in 2000. They met during their college days. But the relationship did not last long. As reported, they broke up as soon as he entered the NBA.
The girl whom he left on the altar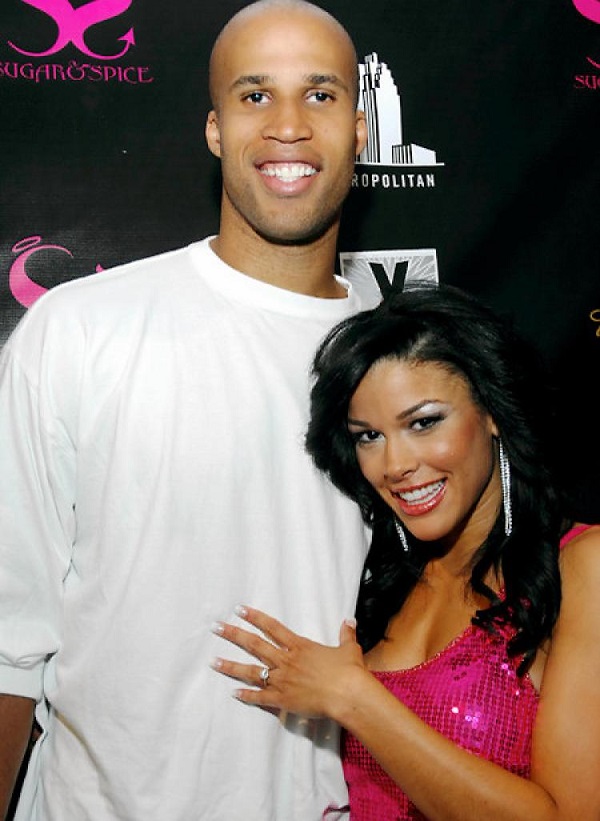 Jefferson was really cruel to leave the bride at the altar, wasn't he? That bride is his ex-girlfriend, Kesha Nichols. The $2 million dollar wedding was called off at the very last moment and Jefferson didn't even think it to be important to inform his invited guests. Nichols had informed her guests as soon as the marriage was canceled but Jefferson waited until the last minute to inform his guests. His friends were surely mad at him for informing just before 2 hours. Yes, you heard it right. Just before 2 hours, Jefferson finally decided to inform everyone. According to the news, his friends said:
"He called about two hours before the wedding. It was nuts.  He never showed up at the hotel, but "all his boys were there. He gave his best friend the Black Amex for the night."
The bride when went to the hotel, she was totally stunned to see the boys even after the cancellation of the wedding. Of course, any bride would be surprised to see the guests after being heart-broken and left by the fiance.
Finally, Jefferson gets married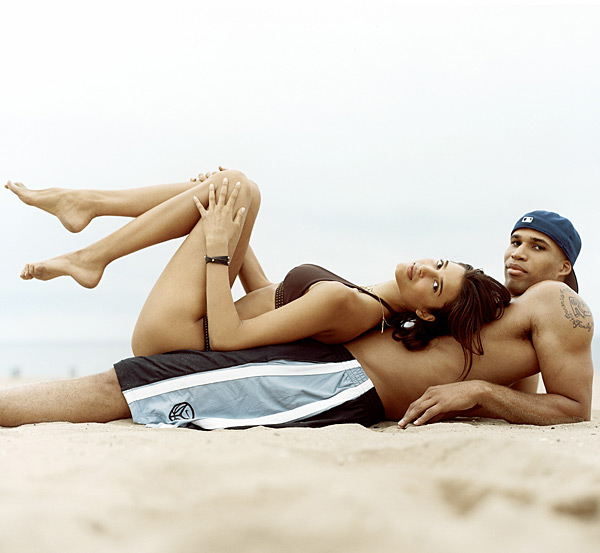 Now, let's talk about the girl who Jefferson decided to get married to at last. Her name is Teresa Lourenco. Some of you might have known her already. She is a model who was awarded the name of "Best New Face" and "Best New Generation Model" in 1996. She is the mother of two children. But, don't be mistaken they are not the babies of Jefferson. Thus no issues for Jefferson now.
Currently, he is single and there is no information about the player's rumors with someone else.
Also read A popular name in NBA, Mohamed Karlakwan Damala Bamba popular as Mohamed Bamba- an American basketball player. Explore about him!
Update on Richard Jefferson's Retirement and Net Worth
Richard is an American basketball player. He is the team member of Cleveland Cavaliers of National Basketball Association (NBA). He has been playing basketball for almost sixteen years now. Previously, he played or New Jersey, San Antonio, and Dallas.
He was a member of the United States men's national basketball team in the 2003 Tournament of the Americas and in the Athens 2004 Summer Olympics. He has won the NBA championship as a member of the Cleveland Cavaliers in 2016.
In the year 2018, he retired from his playing career. After that, he started working as a basketball analyst. But on 2nd July 2019, he announced that he is returning to his playing career.
Similarly, the professional basketball player has the net worth of $50 million. On 5th August 2015, he signed a contract with Cleveland Cavaliers. He receives an annual salary of $3.3 million. Furthermore, he owns a house in Los Angeles, California which is worth $1.2 million.
Short bio on Richard Jefferson
Richard Jefferson is a popular American professional Basketball player. He was a part of the United States National team and won a bronze medal at the Summer Olympics in Athens Greece. Now he plays for  Denver Nuggets. See more…