The couple, Max Shifrin and Sara Haines are expecting their second child! More about their relationships and married life as well!
The happy couple, Max Shifrin and Sara Haines are all set ready to expand her family together happily.
They are expecting their second child as they already have one child.
Recently 'Hot Topics' have been shocked by the news of Sara Haines' pregnancy.
---
For most of her days, Sara Haines has been able to keep her pregnancy a secret but it is obviously not possible to hide the growing belly from the eye of the public.
Sara Haines pregnant with her second child
Sara Haines and her husband Max Shifrin are very excited as well as happy regarding Sara Haines' pregnancy. They recently announced the good news to the world in the media together.
Sara Haines also revealed the sex of the baby with a pink silly string. According to Sara Haines:
"You guys want to know what I'm having? It's a girl! It's a girl! You guys knew. I've been having a rough time so I've had like crackers brought out to me and ginger ale."
She added more saying:
 "To anyone that's been in the studio audience, you probably could have picked up on it as well."
When Sara's close ones congratulated her, she expressed her level of excitement to raise a baby girl on her own.
She said:
"I was so excited, so excited,. I'm very much looking forward to it because I grew up with—I have a brother but I had two sisters. I think I'll get the female experience way more than the little boy experience." 
As it is known to everyone that Sara and her husband, Max Shifrin is already parents to a baby boy named Alec Richard Shifrin. Sara also shared many stories related to parenting and her family.
Sara also joked about one of her co-workers pushing her to move things along.
She said:
"Sunny warned me about the date on these eggs so I went back in. I don't have the privilege of time. I'm an older mommy."
You may also like to read American Journalist Ana Cabrera talks about President Trump's racism! Is she a family person?
Relationship of Sara Haines and Max Shifrin
Max Shifrin and Sara Haines met each other with the help of using the online dating site OkCupid. This can be considered the very first step of their love life.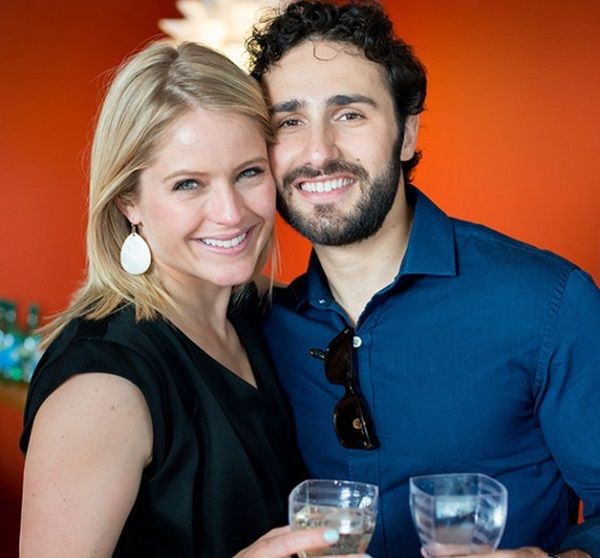 Sara Haines came to know about the site and created her profile with the help of her brother. She then received a message from her future husband Max Shifrin.
Regarding her relationship with her partner, Sara said:
"Max and I ended up hitting it off pretty quickly. Our drink turned into dinner, which turned into after-dinner drinks. As I always say when people ask if I knew he was the one — I didn't 'know' anything (I can barely decide what I want for dinner at night), but I did know I wanted to see him again."
The couple married on the 22nd of November, 2014 in the Bahamas. They stay together in Brooklyn, New York currently with their baby boy.
They have been living a happy married life to date without any rumors and controversies of divorce. It is very interesting to know that they have been together in a relationship for three years.
Also read Journalist April Ryan's bodyguard Manhandled local reporter Charlie Kratovil! Who is the husband of the journalist April Ryan?
Short Bio on Sara Haines
Sara Haines is an American television host and journalist. She is best known for her work as a correspondent on Today, ABC News, and Good Morning America. She is currently working as a co-host of the American talk show The View. More Bio…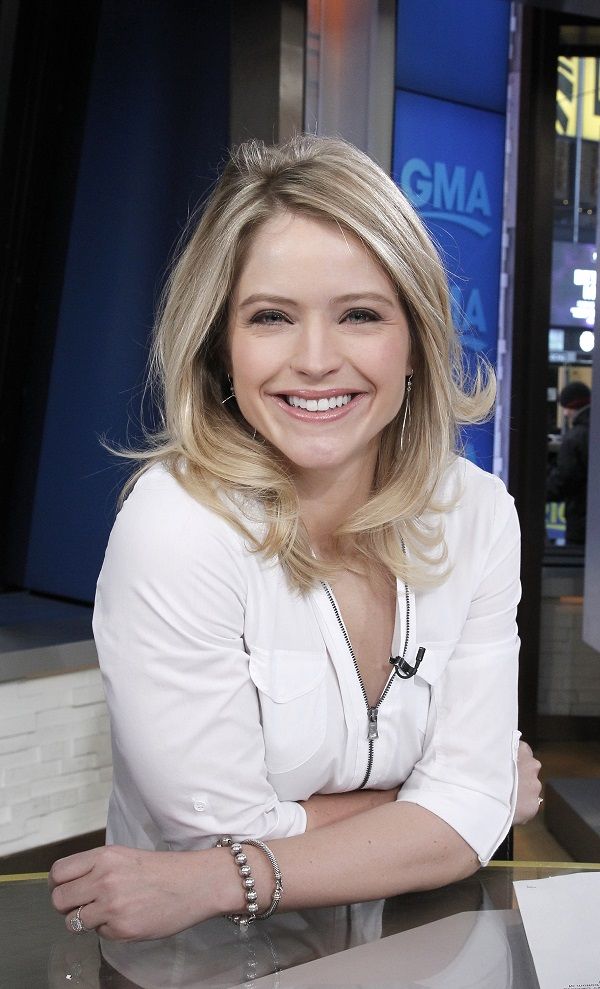 Short Bio on Max Shifrin
Max Shifrin is a lawyer at the New York firm Baker Hostetler. People mostly know him as the husband of American television host and journalist of 'Good Morning America', Sara Haines. He has represented large institutions, small businesses, and individual clients across a wide range of industries. More bio…