The dysfunctional family! Know about singer Jermaine Jackson and his innumerable relationships, his 3-and-half marriages, and 8 children!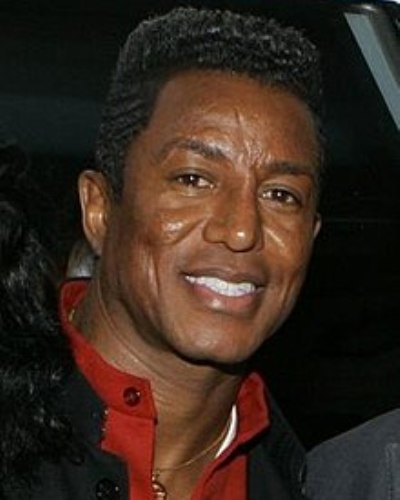 Jermaine Jackson is the elder brother of the famed and late King of Pop, Michael Jackson.
He was 4th in birth order born on 11 December 1954 to Joseph and Katherine Jackson.
---
Jermaine Jackson's musical family, career
His siblings are Rebbie, Jackie, Tito, La Toya, Marlon, Michael (late), Randy, and Janet. He was part of the Jackson 5 who were inducted into the Rock and Roll Hall of Fame. He is seven years elder than Randy and was four years older than Michael Jackson.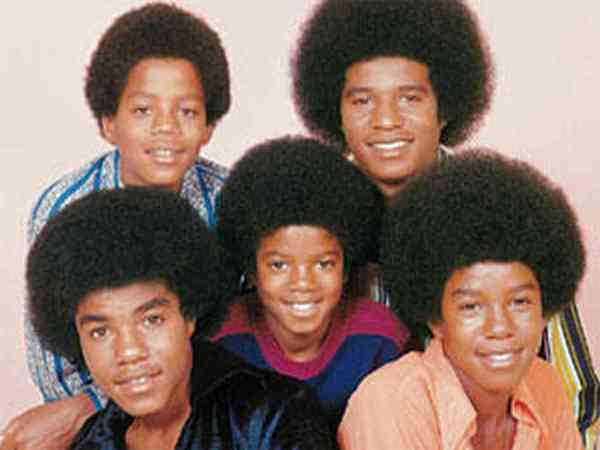 He was extremely jealous of Michael Jackson's success and used to always say:
"That was supposed to be me," 
He was referring to Michael Jackson's stardom. This was said away from the limelight and they showed his true feelings towards his younger brother Michael Jackson. But in front of the camera, he would defend and make a show of siding Michael.
You may like to read The grand old patriarch of the Jackson family, Joe Jackson is on his death bed and family members cannot see him
His relationship timeline
Jermaine Jackson had three and a half marriages and eight children. Three marriages were legal weddings while the fourth one was a 'wedding' in a local mosque which was not considered legal in the eyes of the government. Hence one can say that he had three and a half weddings.
His first wife was Hazel Gordy (born 24 August 1954) who was the daughter of Motown founder Berry Gordy. He dated her and the two were married on 15 December 1973. He had three children with Hazel. These were sons Jermaine La Juane 'Jay' Jackson Jr. (born 27 January 1977 and is an actor), Autumn Joy Jackson (born 10 July 1978), and Jaimy Jermaine Jackson (born 17 March 1987). While still married to Hazel, Jermaine had another daughter named Dawn Jackson born on 6 March 1984, but the mother of this child was not Hazel. Hazel was aware of this but still decided to stay with Jermaine.

In photo: (Jermaine and first wife Hazel Gordy)

He also had another mistress around the same time who was called Margaret Maldonado. He had a son named Jeremy Jackson with her on 26 December 1986. In 1987, Hazel divorced Jermaine. At that time, Hazel was pregnant with her third child Jaimy. Jermaine at that time was also expecting another child with Margaret. Margaret gave birth to Jourdyn Jackson on 5 January 1989. The couple resided at their Jackson family home in Hayvenhurst until 1994 when they separated. They had never married.
In 1989, Jermaine converted to Islam. The third marriage of Jermaine was the most absurd of all. His younger brother Randy was having an affair with Alejandra Genevieve Oaziaza. Randy had two children with her; daughter Genevieve and son Randy Jackson Jr. When Randy was away, Jermaine moved into his house and started dating his girlfriend. Alejandra also found the mature Jermaine better than Randy.

Source: Pinterest (Jermaine with Alejandra, the girlfriend of his brother Randy)

The two got married on 18 March 1995. The couple had two children; a son Jaafar Jackson born on 25 July 1996 and Jermajesty Jackson born on 3 October 2000. Thus these four children of Alejandra with Jermaine and Randy were half-siblings as well as cousins of each other. Of course, Randy was extremely angry and could not forgive his brother for having stolen his girlfriend from him. Alejandra also was taking care of the secret son of Michael Jackson called Donte Randall Jackson who was the result of Michael's secret relationship with a mystery woman. Jermaine and Alejandra separated on 19 May 2003.

In the mid-1990s, Jermaine came to know Lawanda who was a friend of one of his nieces. In the year 1999, while still married to Alejandra, Jermaine married Lawanda in a local mosque and said that he had done it to make him happy. She continued to be no. 2 and had also once attacked Alejandra.
In January 2004, Jermaine met Halima Rashid while standing in the queue at Starbucks. He proposed to her in March 2004 and married her in LA. Halima was from a wealthy Mideast family. On 28 November 2015, she was arrested for having bitten Jermaine's leg.

Source: Hellomagazine (Jermaine with Halima)

The charges were later dropped since it was difficult to know who the aggressor was. She later filed for divorce on 21 June 2016.

After the divorce from Halima Rashid, he started having an affair with a model, Maday Velazquez. She is 40 years younger than Jermaine. In August 2018, the news was that the couple is soon going to tie the knot. However, to date, they are not married but in a relationship.
Jermaine's other relationships
Jermaine also had a multitude of other relationships and also desires to bed, with other women. He had expressed his wish to Stacy Brown, his fan-turned-friend, to bed Fox News anchor Rita Cosby and Nancy Grace. Additionally, he also had a romantic fling with Whitney Houston who was also in love with Bobby Brown. He also had a sexual encounter with his neighbor named Sandy.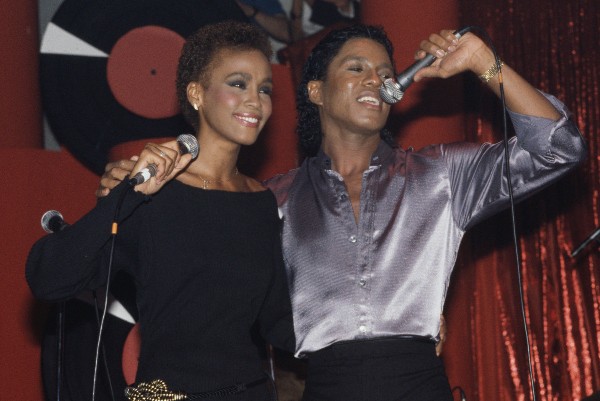 Jermaine's life is full of dramas and a film could well be made into it!
Also read Janet Jackson asks the police to do a welfare check on her son when he was with her ex-husband!
Short bio on Jermaine Jackson
Tall and handsome Jermaine Jackson is a well-known former American professional basketball player. He has played for different teams in National Basketball Association (NBA). He was also a basketball coach at Mount Clemens High School Mount Clemens. More bio…