The family affair! Zinedine Zidane's stint as a manager of Real Madrid and his sons' promotions! Click to know the 'ins'!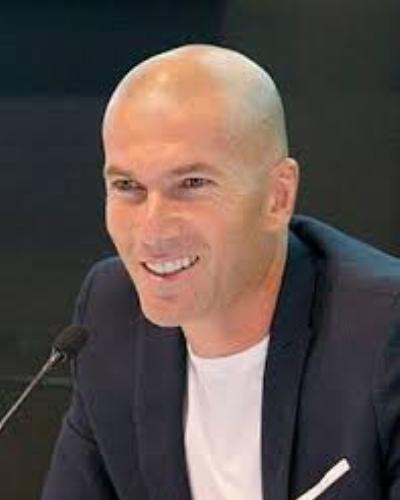 Zidane's son in Real Madrid's pre-season tour
Real Madrid Football Club's head coach, Zinedine Zidane has decided to launch his second son Luca in Real's first team during its pre-season tour. Born on 13th May 1998, Luca is presently a goalkeeper in the reserve team Real Madrid Castilla.
Luca is set to enter the fold since current backup goalie Ruben Yanez will soon be leaving the home ground. Zinedine Zidane has recently given his first son Enzo a break from the first team in the last season.
Enzo, born on 24th March 1995 has started in the capacity of a midfielder like his father. Last month, Enzo left Los Blancos to join 'Deportivi Alaves' Football Club on a three-year contract.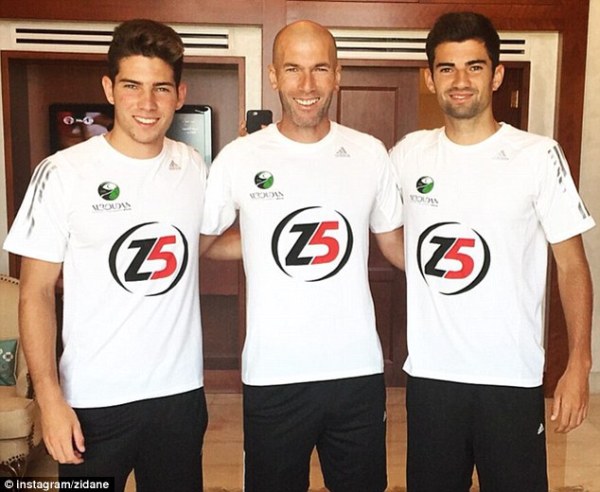 Real Madrid's Costa Rican footballer and goalkeeper Keylor Navas would continue his No. 1 role for the time being. The Spanish footballer, Kiko Casilla would be the emergency fill-in goalkeeper for Keylor Navas, and hence new recruit Lucas Zidane would get the third-choice role in this pre-season tour.
However, Belgian footballer Alex Craninx, who is on the reserve team as a goalkeeper, could still be preferred if he displays a good performance for Real's B team.
Other team changes in Real Madrid
Real Madrid has not witnessed many transfers this season with French footballer Theo Hernandez being the only new arrival.
A £40 million deal has been agreed upon to bring in Brazilian Flamengo forward footballer Vinicius Junior, who is likely to make the transfer only in the next season.
Portuguese footballer Fabio Coentrao has joined Sporting Lisbon on loan and his countryman Pepe has signed for Besiktas.
The central defender Spanish Diego Llorente has entered Real Sociedad Club while Spanish-born Dominican striker Mariano Diaz will play for Lyon now.
The central midfielder Spanish Marcos Llorente and Spanish footballer Jesus Vallejo now are senior enough to handle the new campaign and successfully defend their national and European titles.
You may like to read Liverpool's forward Mohamed Salah's injury while playing with Real Madrid. Also know about his salary, net worth, wife, relationship, age
Zidane's pick for midfielder
Zinedine Zidane's Real Madrid is blessed with world-class midfielders but then it would definitely become difficult for Zidane to decide whom to put in first amongst this long list of quality midfield players.
Nice Real players are presently known to be competing for this central spot in the park. He will have to see how he puts and rotates them to achieve the maximum benefit in the game.
German footballer Toni Kroos has played brilliantly and can use football in the best way in the world. Then there is the Croatian Luka Modric who has the ability to play as a central, attacking, and defensive midfielder.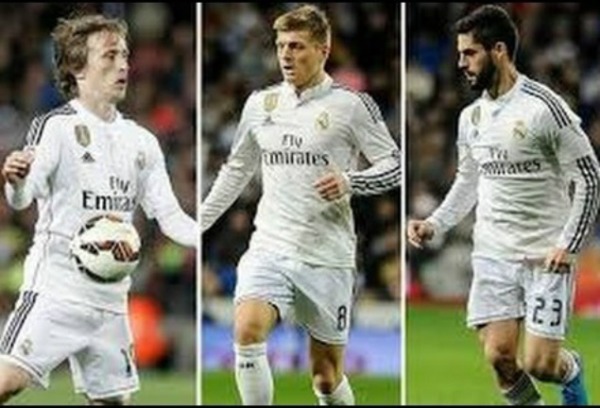 The defensive midfielder Brazilian Casemiro is also a tough player. These three are in the top-notch for a midfielder choice. Marcos Llorente has returned from Alaves and would pose competition for this position as well.
He would also be able to cover for Modric who is soon approaching the age of 32 years. But last season, Spanish footballer Isco had given a stunning performance on the field and gained popularity due to it.
He has also earned a long-term contract with Real Madrid. Isco had one complaint about not being provided enough time to play. But when he is given time, it would mean lesser time for Croatian player Mateo Kovacic.
Then there is Marco Asensio (Spanish), new arrival Dani Ceballos (Spanish), and James Rodriguez (Colombian) who all perform excellently as attacking midfielders. Zinedine Zidane would have to soon decide on whom he would like to assign this vital position.
Also read Neymar wants £1 million-per-week to stay at PSG following a heavy rumor move to Real Madrid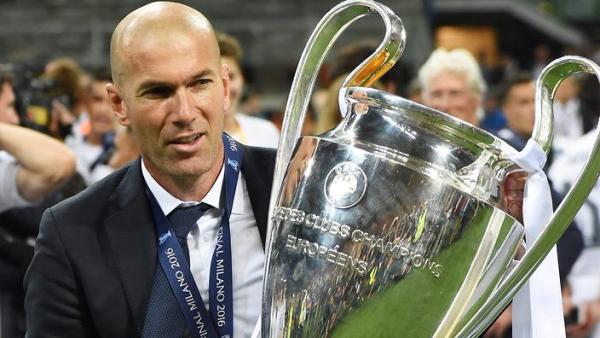 Zidane's appointment and his T-Shirt
Zidane was appointed as the Manager of the Real Madrid football club on 4th January 2016. Since he took up this position, the rankings of his club and team have steadily improved and Real Madrid also won many titles.
They were runner-ups in the 2016 UEFA Champions League and were just one point behind Barcelona. In the 2016 FIFA Club World Cup, Real Madrid under the able guidance of Zidane defeated Japanese Club Kashima Antlers in the finals and took home the trophy.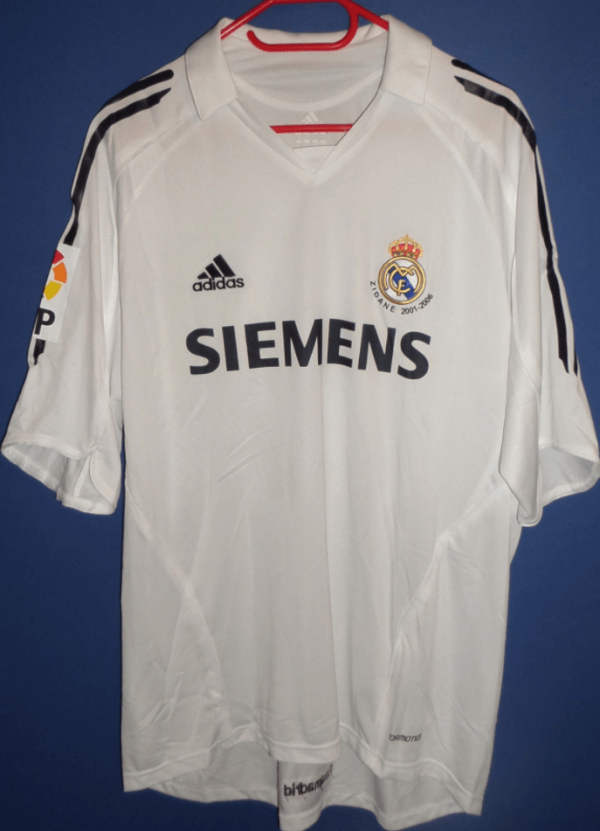 In the 2017 UEFA Champion League final, Zidane led Real Madrid to a win against the Italian Juventus. Real Madrid became the first team to win the Champion League twice in a row.
Zidane has made his team win the European Cup in the first two seasons of his management. This was a great achievement. Zidane is loved by his team players, as well as the football lovers.
Football lovers are supposed to be the most passionate and dedicated in the world. Zidane's T-shirt which he wore during the 2006 game before he decided to retire is available on eBay for £ 4999.99.