The famous 6 Russian models who have gone international and have a great presence in the American fashion world!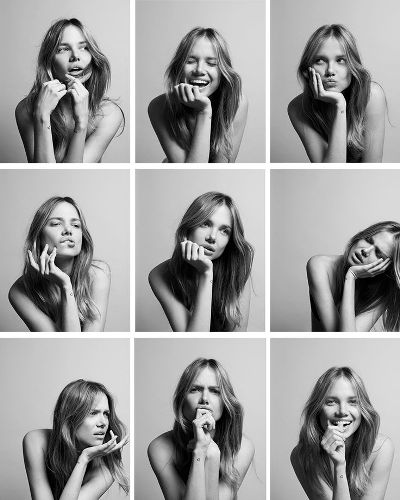 Russian beauties are well-known in the world. They have height, fair complexion, beautiful hair, and eyes. To top it all, most of them also have great confidence and determination.
All this are the traits needed in the modeling world. Hence it is no wonder that these stunning ladies have also entered the world of fashion in the USA and made a name there.
So who are the top female Russian origin models who have conquered the USA fashion arena with their great looks and personality!
Let us find out!
Anne Vyalitsyna-Anne Vyalitsyna is a 34-year-old Russian-American model who was born in Gorky, Soviet Union. Her blonde hair and green eyes charmed all and she entered the fashion world when IMG Models scout sighted her in Saint Petersburg and invited her to contest which she won.

Source: 7 Themes (Anne V)

She relocated to New York when she started getting more modeling offers and is well-known for her 10-consecutive-year appearances in the Sports Illustrated Swimsuit issues from 2005-2014.

Natalya Rudakova-Natalya Rudakova was born in 1985 in Leningrad, former the Soviet Union. When she was 17 years old, her parents migrated to the USA. Her life took an interesting twist when while working as a hairdresser in a salon, she was discovered by Luc Besson who is the co-writer of Transporter 3.

Source: Frostsnow (Natalya Rudakova)

He provided her with acting lessons and cast her in Transporter 3. She has also ventured into modeling and is represented by Bella Modeling Agency, New York.

Anya Monzikova-Anya born in 1984 in Vologda, Russian SFSR, Soviet Union is a Russian-American model and actress. Her sparkling beautiful eyes say it all. At the age of 8, her family moved to Florida. After her graduation, Anya made a move to LA for better prospects since she was interested in acting especially in action movies.

Source: Actors Images (Anya Monzikova)

In 2006, she got a chance to model on NBC's hit game show named Deal or No Deal. She was the same year listed in People's 100 most beautiful women in the World. She has appeared on various glossy magazine covers, done acting and also hosted TV shows.

Olesya Rulin-Olesya Rulin, born in 1986 in Moscow, Russia, has done a number of photo shoots for several magazines. At age 8, her family moved to Texas, the USA and later was in Utah.

Source: Stars Fact (Olesya Rulin)

She learned ballet dancing and at age 12, she participated in a model search contest and won earning representation from 4 different modeling agencies. She also did splendidly acted in several movies and TV series.

Tatiana Kovylina-Tatiana was born in 1981 in Kazan, Soviet Union. She also has made a great name in the world of modeling, appearing in advertisements for Calvin Klein Jeans, Ann Taylor, Cole Han, and Givenchy.

Source: Listal (Tatiana Kovylina)

She has also walked the ramp for Victoria's Secret in 2005 and 2009. She also has done some music videos.

Natasha Poly-Natasha has been declared by Vogue Paris as one of the top 30 models of the 2000s. Born in 1985 in Perm, the Soviet Union, she took to local modeling in 2000. Discovered by Mauro Palmentieri she was invited to participate in the Russian model search contest in Moscow.

Source: Cecile Martin (Natasha Poly)

She secured second place at this competition and got to be part of several prestigious advertisements and campaigns and has also walked the runway for top brands in New York City, Milan, and Paris.
You may like to read Things You Didn't Know About Russia's one of the richest Models, Olya Abramovich!