The Former Real Housewives of Atlanta Lisa Wu is currently single mom, twice Divorced!! She is currently Living a normal life and taking Care of her Children.. Know how her Divorce happened!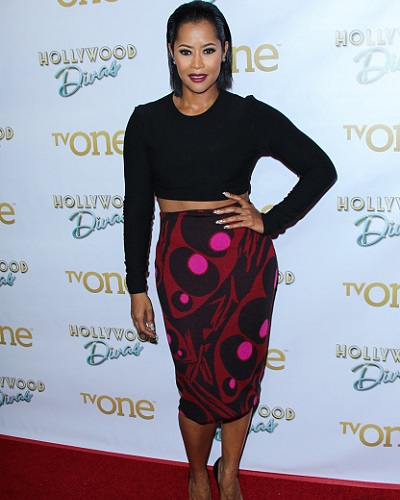 Lisa Wu, a reality TV show star on Real Housewives of Atlanta has been famous for her show and her divorce and relationship with her ex-husband, Ed Hartwell including all her drama with her husband and friends!
---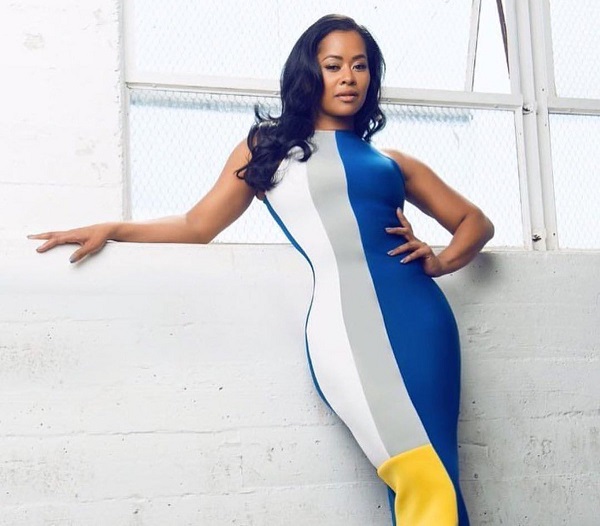 Lisa Relationship Status
Lisa Wu has been married and divorced twice in her life. Her first husband was an American singer Keith Sweat. The couple started dating each other back in the early 1990s.
After a few years of their love affair, they tied the knot in 1992. After three years of their marriage, Lisa gave birth to her first son, Jordan Sweat in the year 1995. The couple had another son, Justin Sweat born in 1998.
After a decade of their marriage, they got divorced in the year 2002. She had revealed the true reason behind their marriage as being her husband's violence and bad behavior.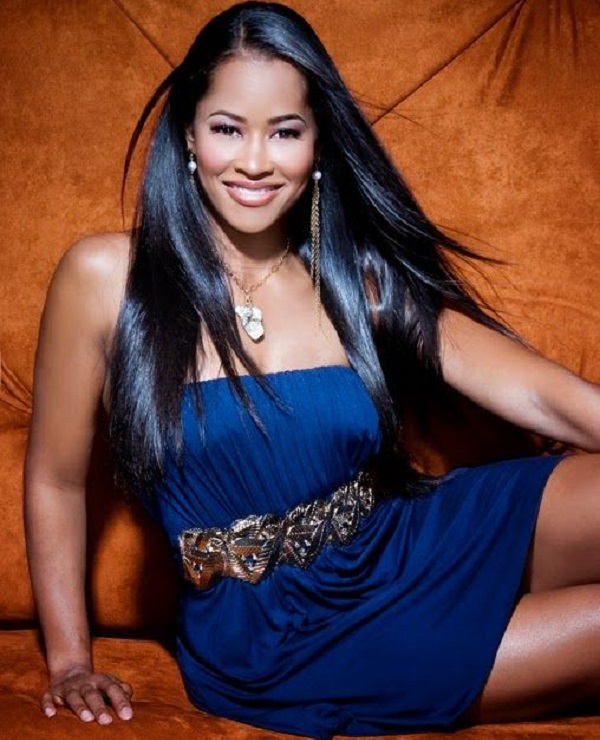 After four years of her divorce, she got married to the American football star Ed Hartwell. The couple married on 20 May 2006 and together had a son named Edgerton Hartwell, Jr., born in 2007.
After six years of their marriage, her husband Hartwell filed for divorce in August 2011 and they divorced in October 2011. Since then, Lisa has not been in a relationship to date and he is a single woman at the present time.
Divorce with Ed Hartwell
A pretty big number of women have starred on the various Real Housewives shows. And a pretty big number of them have also had a divorce from their spouses since appearing on the show, sometimes whilst still on it and sometimes in the aftermath.
Lisa Wu was one of the original cast actresses on The Real Housewives of Atlanta. She was on the show only for 2 seasons.
According to Lisa, she left the show, because they felt it needed a more scripted version of her life and especially her marriage, which she didn't agree.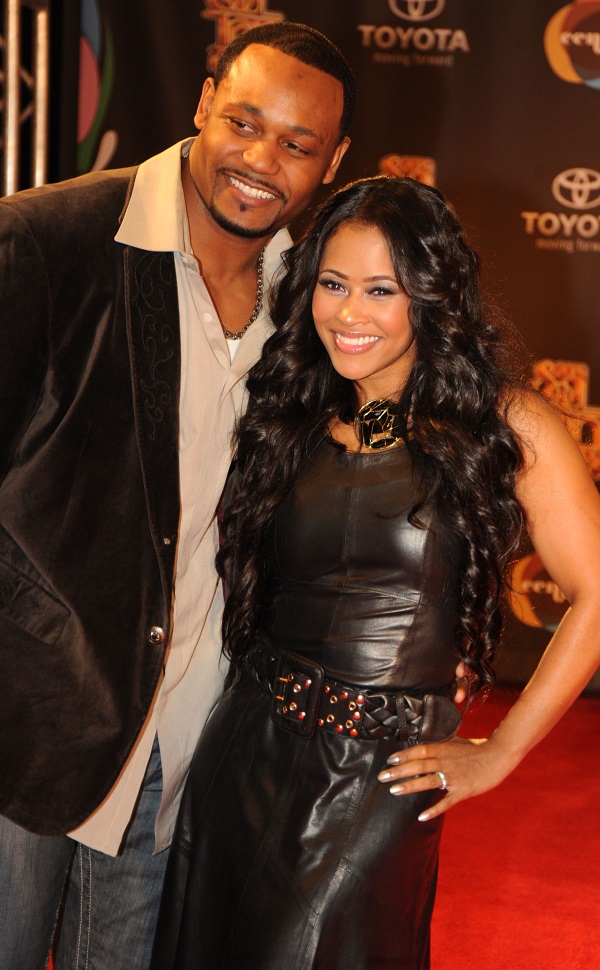 She and ex-NFL player Ed Hartwell have been together for five years before their divorce. In 2007 they filed for chapter 7 bankruptcy and in 2009 their house was foreclosed and they lost it.
Some alleged that it was possibly their financial troubles that led to their separation, which took place sometime in 2010.
Lisa confirmed on Twitter that, yes, they were separated, but no, it had nothing to do with money. It is not entirely clear, however, what did cause the split.
Ed himself just acknowledged the split in a Facebook post, where he changed his relationship status from 'married' to 'separated' as well and gave no elaboration about it.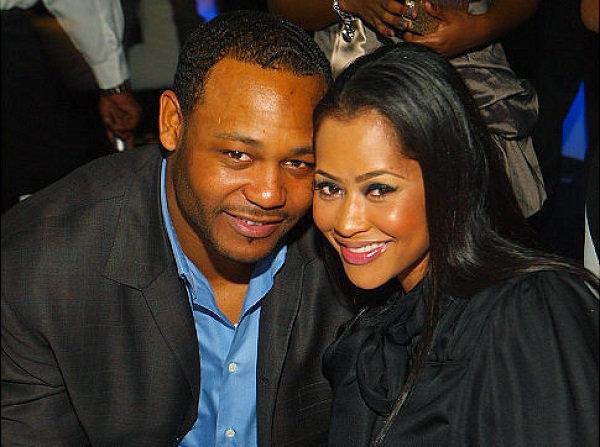 Since they eloped, it's unlikely that they had a prenup. But that either of them had a huge amount of money for fighting over also doesn't seem very likely. The custody details are also not certain.
You may like to read German Ugandan actress Florence Kasumba's unknown facts, Career, Relationship and her Body Measurements
Keshia Knight Pulliam on Lisa Wu
Keshia Knight Pulliam is the ex-wife of Lisa Wu'S ex-husband. The 46-year-old actress Pulliam was talking on recent news of her divorce from former professional football player Ed Hartwell.
The news came that Hartwell had filed for divorce this past week, just days after Keshia announced that she was pregnant with the couple's first child. The former athlete had requested that Pulliam takes a paternity test,
"I thank you, thank you so much for the village—my family, my friends, people who I don't even know who have reached out, who have supported me, who have sent love, who have sent blessings, who have sent words of encouragement through every way known to man, It's meant the world to me."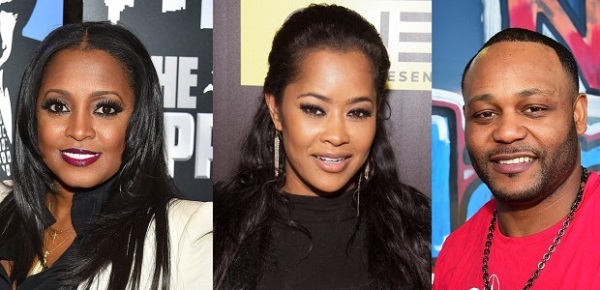 "Lisa Wu and I have never, will never, be friends, I have no ill will for her, I don't know her like that it was never a situation of stealing anyone's husband. They were divorced many years before we even started dating and yes we live in Atlanta, it's a small town. Have I run into her? Have I taken a picture with her? Absolutely, but I take pictures with people every day. And if you were categorized as friends with everyone you took a picture with, would that be accurate?"

"I just want to say that I have no desire to continue to be a part of that lie and to continue to be part of a false made up story line that puts me in a defamatory, derogatory light and I don't have anything more to say about that," she continued. "But my attorney will be dealing with that from a legal standpoint with TV one and that whole situation, Lisa Wu, so forth and so on. It's very simple, no need to say my name because I'm not a part of it. I respect her for being EJ's mom because I love him dearly and our connection is that we're going to have the same ex-husband and our children will be siblings, but beyond that, that's all. I wish you the best, and I'm moving forward."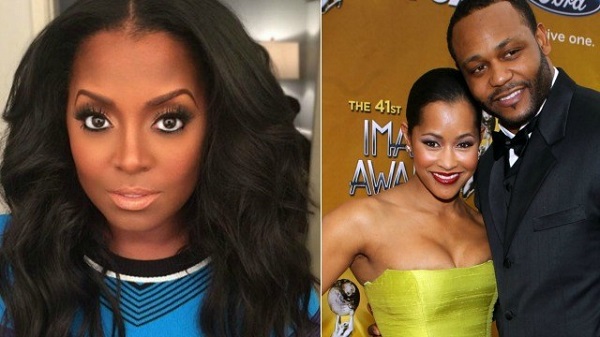 She ended by saying:
"One thing you know in show business is that the show must always go on. I've definitely had a trying week, to say the least, but I'm grateful, I'm here, I'm well, baby girl is well and, at the end of the day, that is all that matters."
Lisa life after the show
Former Real Housewives of Atlanta star Lisa Wu after the show is leading a normal life. She admitted that she lives a "fast-paced life as a mother of three" when she joined Real Housewives of Atlanta for two seasons (she exited in 2009)—and original cast member Lisa Wu-Hartwell's life has been full of drama since her exit.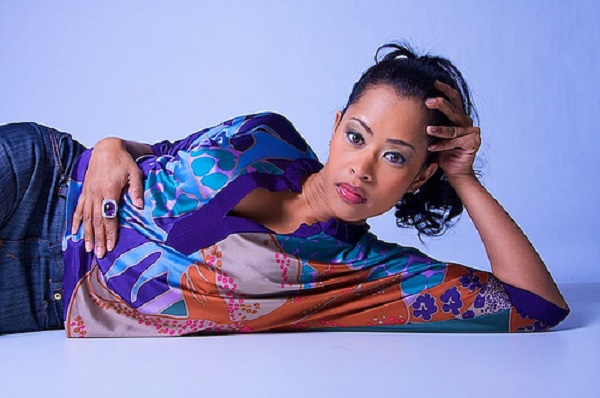 On the show, we saw that she is a successful businesswoman with a real estate firm as well as jewelry, baby, and clothing lines. But Lisa has stayed busy.
In addition to raising her and Ed's 6-year-old son EJ, who was a child model, she co-wrote a book "about sisterhood," she told Essence, titled When The Cake Is Made in 2010.
She's also tried her hands at acting which so far has included roles in Tyler Perry's Meet the Browns, theater roles in Atlanta, plus a part in last year's Vince Vaughn comedy The Internship.
She's also the same old Lisa; a mom trying to balance it all.
"I love facials, massages, yoga, and meditation. And an occasional glass of wine when I really want to treat myself."
She has also kept in touch with her former co-stars. Recently RHOA's Porsha Williams was spotted at the Atlanta launch of Chopard's jeweled luxury eyewear collection, for which Lisa is a brand ambassador. She also said that she has been busy doing some movies which kept her busy.
Also read Ex-wife of Bill Belichick- Debby Clarke Belichick an American Businesswoman going strong with her professional life!
Short Bio of Lisa Wu
Lisa Wu is an American television personality, actress, and realtor. She is also a screenwriter and designer. Before fame, she was a backup dancer. She is best recognized for her appearances on the reality series The Real Housewives of Atlanta and Hollywood Divas. – See more bio at…